Overview
Mount Esja (Pronounced ESS-YA)
914 meters
Iceland

Mount Esja is a large mountain (measuring approximately 10 x 15 km) located about 10 km northeast of the capital city of Reykjavík. It is a very common hiking destination from the city.

 

The summit of Mount Esja is a vast flat plateau, and when you're up on top it can be difficult to determine the location of the "true" summit." The true summit (914 m) is Hábunga.

The other popular summit is the western summit Þverfellshorn.

Below is a Google map showing Hábunga, Þverfellshorn and Reykjavík.

 


View Larger Map
Getting There
Mount Esja is surrounded by roads. You can ascend from any direction.

The south side of Mount Esja is closest to Reykjavík and therefore is the most popular side. Trails ascend up to both Þverfellshorn and the large southern buttress Kistufell.

Mount Esja's summit plateau is guarded by cliff bands. Finding your way through these cliffs is the challenge. There are class 2 trails and class 5 rock & ice climbs.

 

 
Adminstrative Remarks
If you live in Iceland and would like to take over this page, please contact me.

The attached photos are a mix of photographs and low-quality video stills.

 
External Links
4x4 mountaineering is well-established in Iceland. They like to drive their super trucks up onto mountains and glaciers. It's part of the Icelandic tradition. Sorry.

Iceland Review - Climbing Mount Esja

4x4 pictures from a trip to the summit of Mount Esja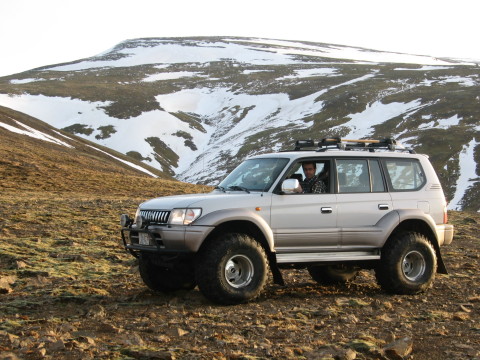 Images