Approach
West Presolana is the highest summit of the group and the first to be climbed in 1870. The normal route follow the line of the first climb. The last part of the route (300 mt) requires some easy rock climb experience( I/I+) but it's usually climbed without rope support. In any case some spit at the top of the more difficult steps permit the climber to assure himself during the descente. This route requires in any case some climbing experience.
The route starts from Presolana pass. Refers to main page about how to reach the pass.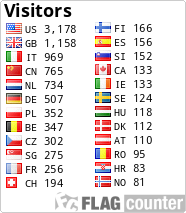 Route Description
Route starts from a car park just in front to a little wood house (a sport tools store) 200-300 meters before the pass,coming from Clusone (1280 mt). You have to follow the way raising on the left. After 100-200 meters, leave the way following the path entering in the forest.
in 30-40 min, you will reach Refuge Malga Cassinelli (1522 mt). From here the path turn on the right , in direction of the south wall (follow arrows for Pagani cave), raising until to reach a little chapel and City of Clusone bivouac (2050 mt); then you had to continue to follow the path for another 10 minutes and then turn on the right rising until Pagani Cave (Grotta dei Pagani), 2220 mt.
From here, on the right of the cave, you will start to climb the wall following some clear red bullets, marking the best way.
First you find a short litthe wall (I), to climb for 10-15 mt in direction of another cave, then turn to left until another step of 10 mt supported by a steel chain in the first part. The last difficuty is a short wall (I+, but a bit slippery) and then, after a short path on the ridge you reach the summit of West Presolana (2521 mt.) From here a great landscape on all Orobic Pre-alps until Adamello group.
The return path following the same route.


Essential Gear
Nothing special gear is required. Climbing gear (rope,...) is suggested, expecially for the descente, in case of problems. Helmet too may be usefull; a lot of people climb the route at any weekend, and stone falls is everytime possible.

Miscellaneous Info
If you have information about this route that doesn't pertain to any of the other sections, please add it here.

Images