Mauraders those photos of Sundial are awesome. Makes me want to get back up there soon!
I ended up going back up Timp again this morning, via Aspen Grove alone this time, and was able to move at my own pace. Ended up hitting up Robert's Horn, traversing the snow field over to the west saddle, back up the main summit again, skirted the trail south to the glacier saddle, then up South Timp. Glissaded the glacier to Emerald Lake, (should be called Sapphire Lake from the looks of it now) and hauled back to the trailhead. Fun easy hike, the conditions were better for photo opportunities than last week. The sub peaks of Timp are great for the solitude!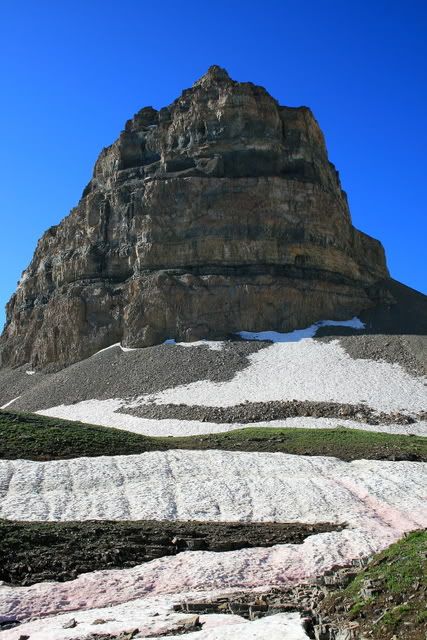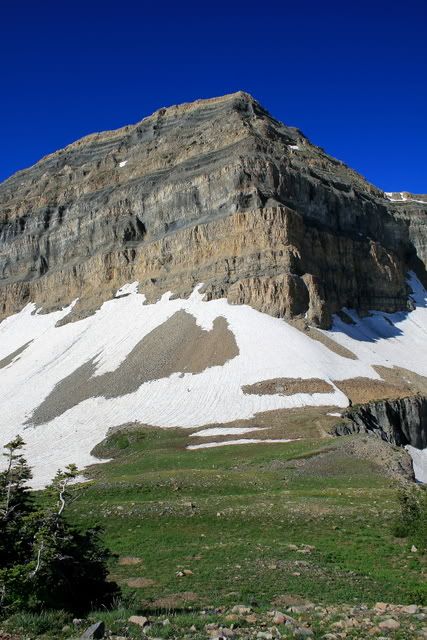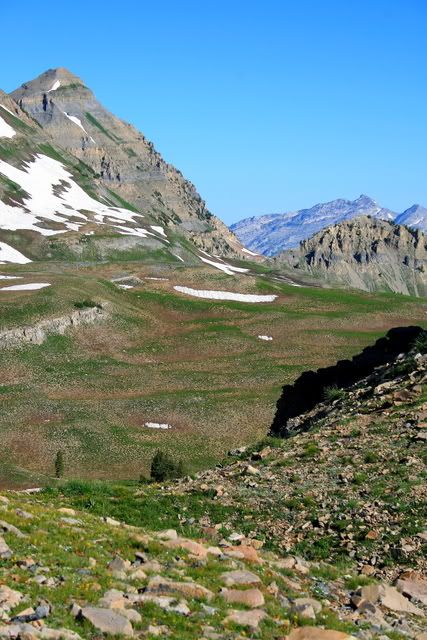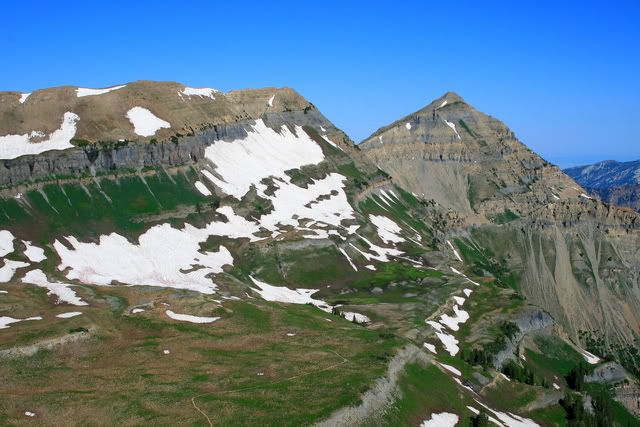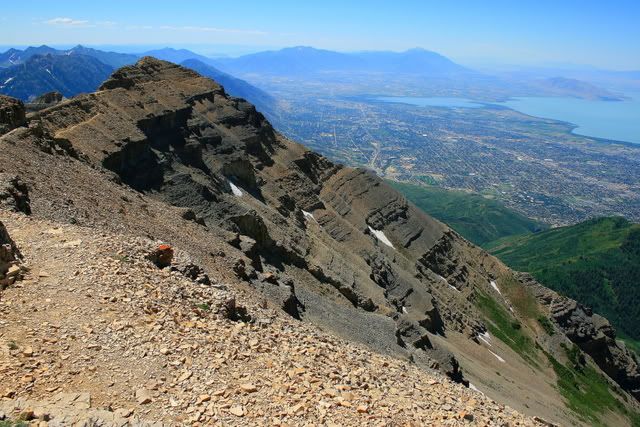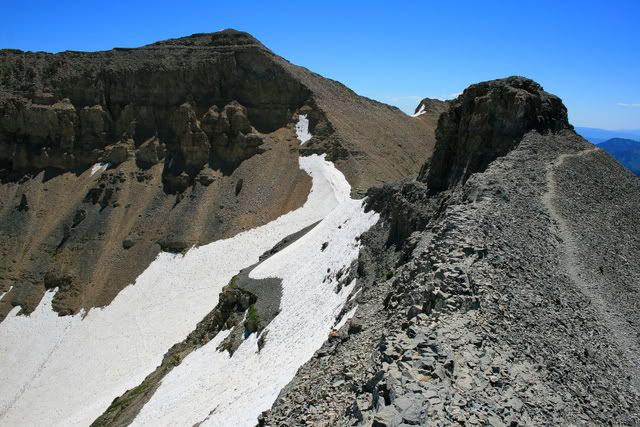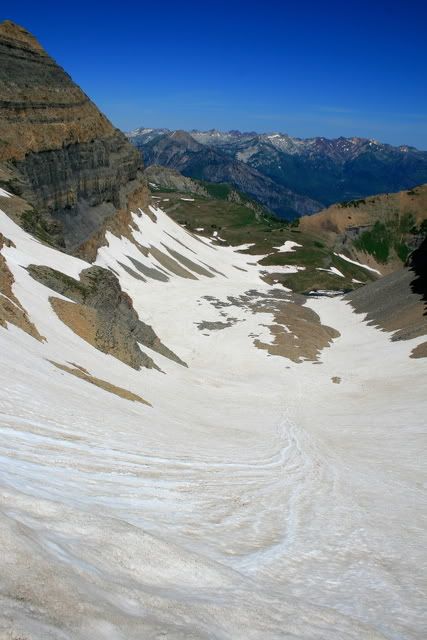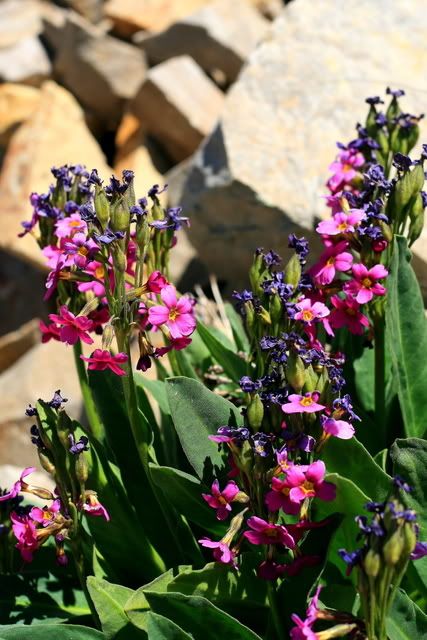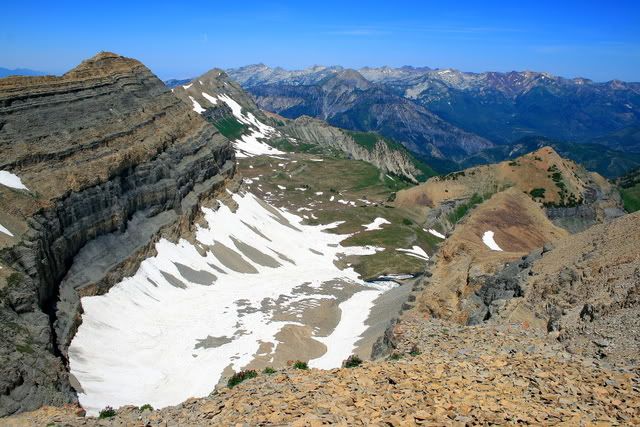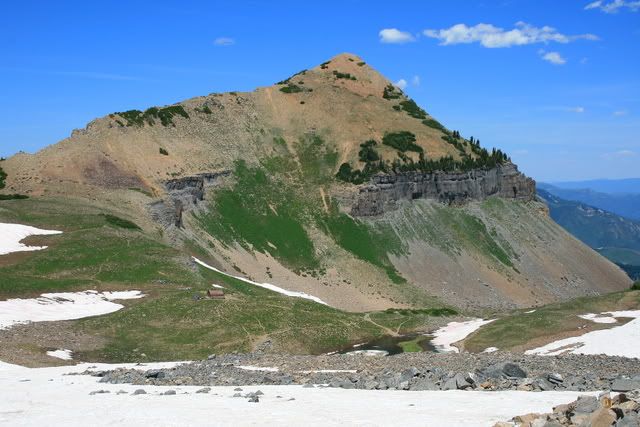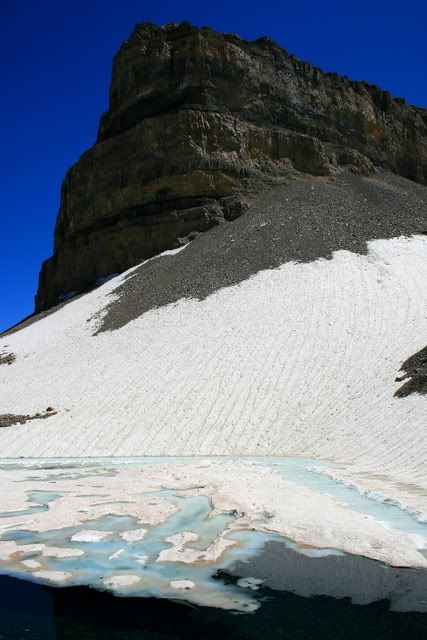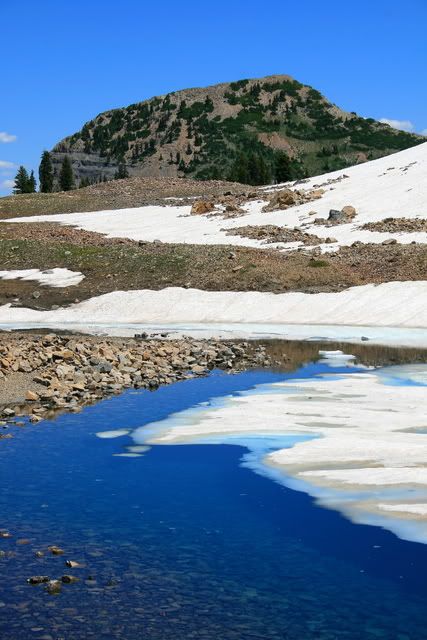 Hope I didn't just fry anyone's modem with all the pics.