The Churches of Jalisco State
Had one more day to spare, down in Mexico, due to an airline... problem. Grabbed a car headed out. I decided to go to Colima Volcano, one of the most active volcanoes in the world, I'd read. I saw it was a hundred and some odd kilometers off. Armed with a photocopied map of western Mexico,.
Right away I decided to head off in another direction altogether. The traffic going this way was far less intense, and I was like, whoa all new to it again. I couldn't handle city center in a 4 million sprawl. Up and over a ridge and the fabled lake of Chapala came into view. Sweet sweet Chapala, it was so nice I decided to stop, walk around and have lunch.
Its a big lake too, reminded me a bit of Mono Lake. I saw people fishing in it but I really didn't learn anything about it. Not speaking the language is a real handicap, this deep inside a nation.
Chapala is an old tourist town south of Guadalajara. I met someone who had a place down here somewhere. Nice looking town.
Walking around town, it was market day in the Plaza. I checked out the church as I went by. The architecture of these buildings is fascinating to me.
Check it out!
I found a cool restaurant hidden back in an quiet courtyard, away from the bustle of the street.
Lunch was four pork tacos and a nice old Sol, some limon and salt to go with it,
A real nice place. I was reading in the English paper last week, that the new, Assistant Chief of Police of Chapala District, had been gunned down in the street somewhere right out side this restaurant. The heavy market day bustle belied the shocking violence of the recent broad daylight assassination. The dude had gotten out of his car to go eat lunch when the ambush occurred. Go figger.
That church sure was pretty. so was the whole town. Liked everyone I met there too.
An unexpected pleasure, this detour of mine.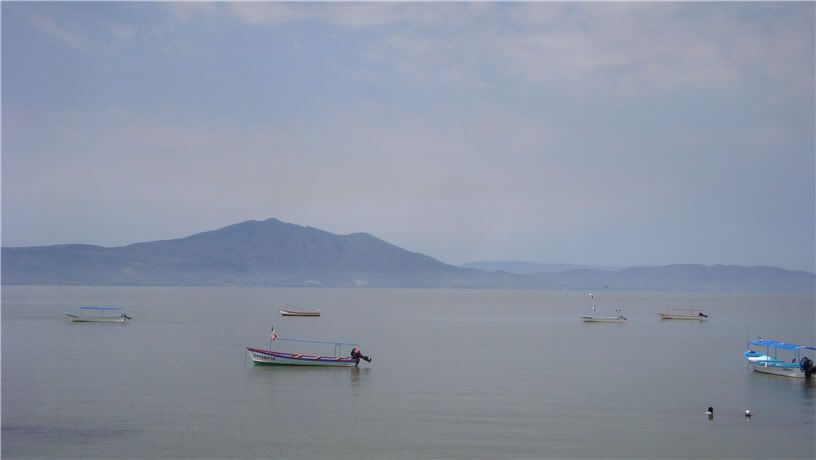 I headed south toward Colima, paying 100 pesos to get on the new high speed turnpike. I was able to eat up the kilometers toward the apple of my eye, Colima Volcano. The country side is dry right now. Its the subtropics here I guess, and they tell me just a couple weeks pre-monsoon. For all I know India is like this too, before the rains come. Dry and sleepy.
Lots of big farming operations in the lush flat bottomed valleys below the volcanic highlands.
Spur of the moment I left the highway and pulled into the poor town of Usmajac.
This town appeared quite poor and run down. I'd seen the remnants of an old sugar processing plant as I drove into this place. Maybe this was the rundown relic of a Company Town? The name sure seems suspicious.
I read a random notation on a map and it let me to an old church famous for the Church of the Virgin de Guadalupe. It was built on a hill East of the town.
It was a rough road getting up there. I could see where folk also walked up or road horses or burros. The Church is a singularity, built on an amazing conical hill. Its striking and I could see it from many kilometers. It drew me and I had to wander through town twice, garning suspicious stares, before I found the right way to heaven.
The town was slow and sleepy and quite run down.
But they have this church.
I wandered around as I was the only one up there. The hill afforded me a 360 degree view of the great valley around me.
The Church was locked but I was able to peek in at a couple of spots to reveal a most unusual place of worship!
Wow. I've never seen anything quite like it. And this place is old, too.
It stands there up on the hill, guarding the little down below.
The colors were elemental. I hung round for a long time, I didn't want to leave. No one approached, the whole time I was there I was alone.
What an utterly amazing place! Well that seemed to set the tone for the day.
I fled past old signs and business ruins.
But even as I regained the highway I realized I'd already taken too much time to really get anywhere near that volcano. So when I came upon the regional Cuidade de Guzman, I turned off to investigate.
This city of 100,000 people, is located about 50 kilometers east of the Colima Volcano.
A cool ceiling painting inside the dome of the plaza pavilion.
And of course there were churches all around this plaza.
Watching the kids play in the fountains I couldn't help but smile.
This cathedral was stunningly beautiful.
There is something about the mighty architecture of the vaulted ceilings I find alluring.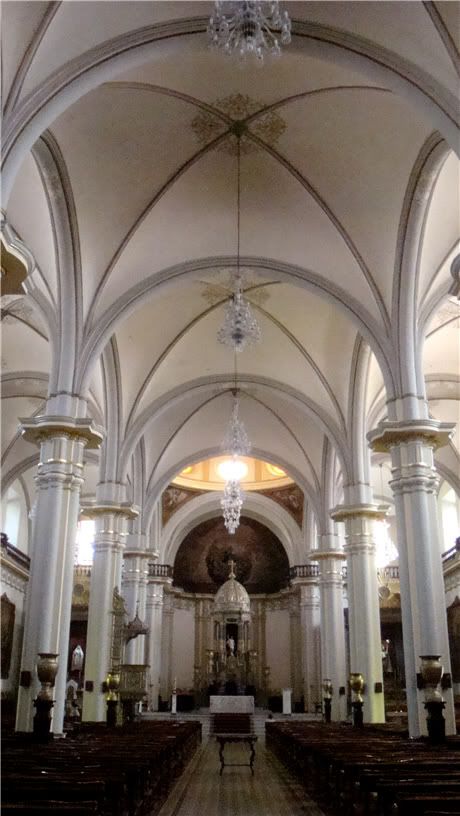 What a testament to the faith of a people. Breathtaking beauty.
Surely the light of heaven itself shines down from that golden dome.
Just beautiful!
Its hard to imagine the splendor within, as not just the cathedrals are disguised in plain wrapping against the outside world.
I checked out the Mercado and walked the markets.
I gave up after Guzman and began working my way back north again. Another random turn off led me to Atoyac, nestled in verdant fields growing all sorts of crops.
And of course there is a down town plaza and on a roll, I decided to check out another cathedral.
This one served as a bridge from the simplicity of the church on the hill to the grand beauty of the Guzman cathedral.
Another beautiful dome!
Not may people about is this town.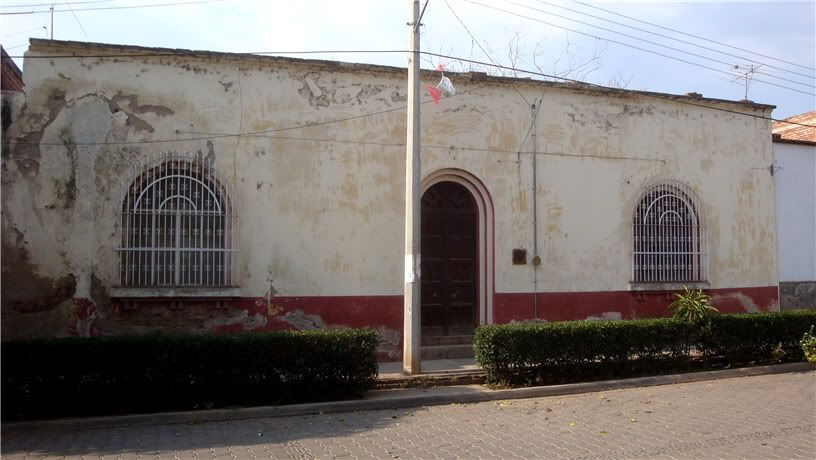 Classic Mexico. What a cool building.
Atoyac was a cool town, another score of a stop.
Standing on a dry lake bed, the distant mountains called to me.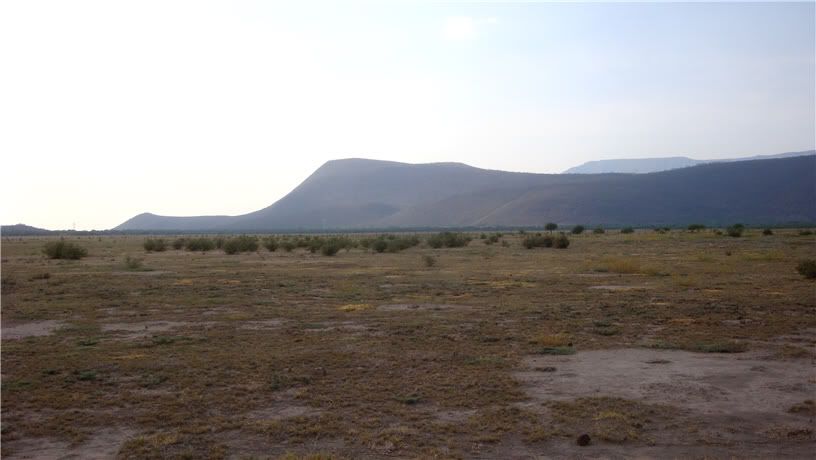 The road could be anywhere, and I sure do wonder where it goes...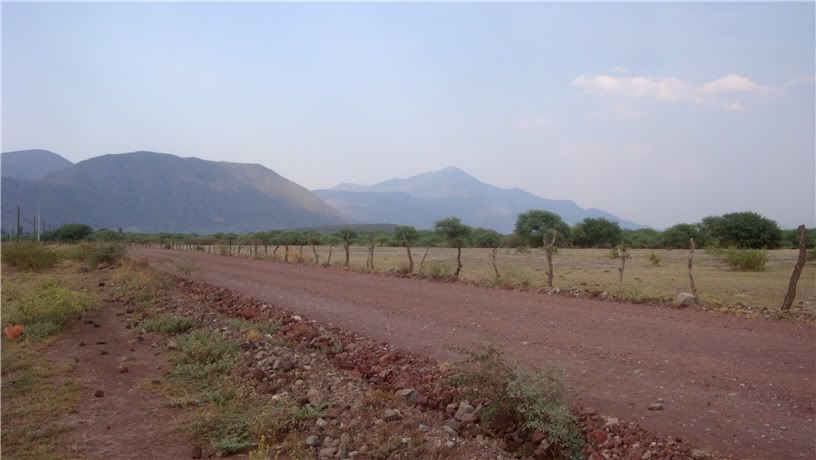 Finished up with a nice meal, a cold Corona and Mariachis playing at the next table over. It was a good day.
Pretty cool trip, all in all.
DMT