Trip to Hoher Sonnblick
The weather turned out quite good for this day, there were very few clouds in the sky. Only a few cumulus clouds wrapped the mountain-tops, but meant no harm. It took 9 EUR to get up to the parking lot, this was the fee to be paid at the Mautstelle. We didn't bother with it, 'cause it was well worth it. We tried to draw the conclusions from our previous hikes, so we measured the length, steepness of the path and also brought a lot of water: we carried 6 litres, only the two of us.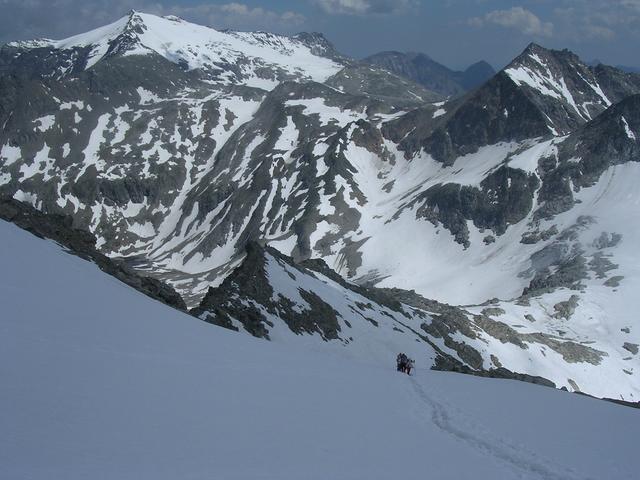 The village of Kolm-Saigurn is 1600 m above sea-level and consists of only a feew houses from which two is a tourist lodgings. You could easily see the top of Sonnblick, you could see the meteorological station at the top. There are three cable-ways going up but none of them carries tourists. They carry only cargo to two huts and the meteorological station. The feeling was the same as the day before: snow-covered mountain tops, below them waterfalls. As krichard advised we did not go fast, took it slow and steady, the same way as the day before, we with Natasa a little bit behind, but szabola and the others always waited for us.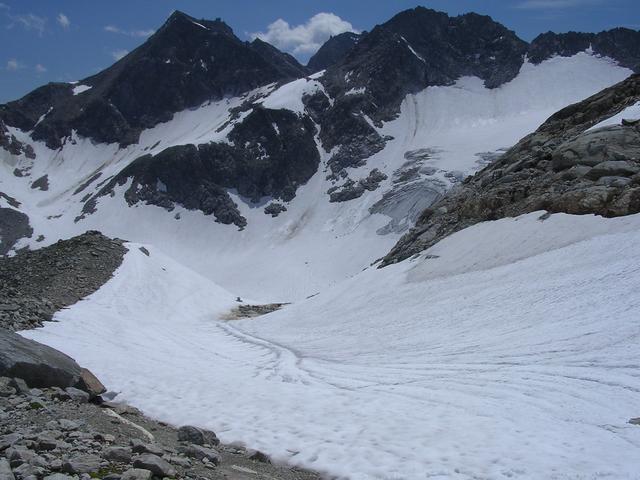 Because we started our hike quite high up, we quickly reached the tree-line. From here there were just rocks, smaller grass and flowers covering the ground, and as we got even higher the number of flowers were getting less and less. The first part until the tourist hut at 2100 metres about sea level was quite steep. There were several possibilities to get to this hut but we chose the shortest and also the steepest. This is where I drank first, had almost drunk 1 litres in one go. We also had to stop near a cow herd because one of them was standing in our way . We told him to leave the path but it was only in vain. Finally we were the ones who had to leave the path but only for a short while to get around the animal.

The whole report can be found here




Images