Jimmy Rivers
Male, 31 years old
Jupiter, Florida, United States
Power = 5 (Vote Weight = 1%)
Occupation: Free Spirit
The state highpoints i've summited!:

create your own personalized map of the USA
Flag Counter: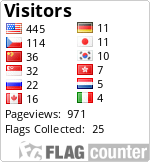 State Counter: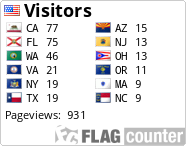 A Few Words: My amazing girlfriend and I are on a mission to see all 50 state high points. We'll start with the lower 48 first, before we debate on Alaska. We are also going for the record books as the first Floridians to accomplish this feat. I currently have 33 state HP's while she has 24! We are going to finish all the rest this summer! Training and getting strong now, big tasks await! **Updates for 2014** We are booked for a 3 day Muir climb up Rainier on May 27th, and then going to do Mt Hood a few days later. After the northwest trip is complete, we will fly to Chicago and do a huge round trip of the upper Midwest states. The Midwest swing includes OH, IN, IL, IA, SD, ND, MN, WI, and MI in that order. 3000 mile roadie across 9 states. All together, 11 more states to be completed in June! ****Late July/Early August**** Flying into Salt Lake City, and going to attempt the rugged/backcountry state HP's of UT, WY, MT, and ID. Hopefully, going to finish the lower 48 on Borah Peak in Idaho. If all goes according to plan. Pheww, wish us luck!!!!
Send Jimmy Rivers a Private Message (PM)
Suggested mountains/routes for Jimmy Rivers
People who climb the same things as Jimmy Rivers

Member Since Jan 4, 2013, Last Active: Mar 8, 2014
Total Hits: 7695
Climber's Logs I've Signed (61)
Messages Posted to My Contributions

Show Messages



Replies to My Messages

Show Replies



Messages I Posted/ Editable Objects
Messages I've Posted

Show Messages



Objects I Can Edit

Show Objects



Reviews I Posted/Reviews Posted to my Gear
Reviews I've Posted

Show Reviews



Reviews Posted to my Gear

Show Reviews



Objects Others Have Attached to My Objects
Show Attached Objects
Photos Others Have Attached to My Objects
Show Attached Photos