Jimmy Rivers
Male, 35 years old
Jupiter, Florida, United States
Power = 11 (Vote Weight = 41.66%)
Occupation: Free Spirit
Website: http://www.tothetop50.com
The state highpoints i've summited!:

create your own personalized map of the USA
Flag Counter: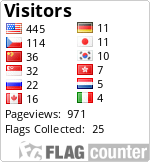 State Counter: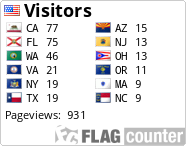 Portland News Story: http://www.kptv.com/video?autoStart=true&topVideoCatNo=default&clipId=10243621
South Florida News Story: http://bit.ly/1loiC8U
A Few Words:
---
My amazing girlfriend and I are on a mission to see all 50 state high points, and in doing so, raising money for Habitat for Humanity, the Florida chapter. We are taking it one state at a time, and focusing on accomplishing the lower 48 states first! We are going to be the first and only Floridian residents to have ever accomplished the feat! In the process, we hope to encourage many to donate to Habitat for Humanity, a great organization!
---
Update after 1st Summer Trip

We made it home from our epic 1st trip through the Northwest, and then the Midwest. Unfortunately, we were turned back by a terrible storm on Mt Rainier on 5/28/14, the same evening 6 people lost the lives on the mountain. It was an awful late spring storm, with sub zero temps, and blizzards. Had we gone further, we would've been in serious troubles. The guides turned the final 4 climbers back in our group, inc Rene and I, at 13,300 ft, with a mile to go. We were devastated at not summiting, but had to pick ourselves up mentally and physically as we still had a huge trip to go. Soooooooo, three days later we successfully climbed Mt Hood, Oregon. It was a beautiful weather day, and our luck was totally different from the days on Rainier. You can see me pictured above on the awesome summit of Hood. After sightseeing for the next week in the northwest, we flew out to Chicago, and embarked on a 3000 mile road trip through 9 midwestern states. We successfully bagged all the state high points of IL, IA, SD, ND, MN, WI, MI, OH, IN with ease. However, it was still a tiring road trip though the heartland of the USA, pheww!! The trip brought my total up to 43 state HP, and for Rene, 35 state HP! Since, she has taken down 2 more.
---
Second Trip Summer 2014

We have been sponsored by a company and given a second date to try Mt Rainier. (Aug 8th - 10th) This time, weather permitting, we WILL make it! After that, we are driving over to the North Rockies and attempting four more state high points including; Borah Peak, ID Granite Peak, MT Gannett Peak, WY Kings Peak, UT Should all this go according to plan, we will be the newest finishers of the lower 48 state high points, and the first Floridians to ever do so! Our mission has caught the eye of several news outlets and i'll include a couple of the featured videos below; http://www.kptv.com/video?autoStart=true&topVideoCatNo=default&clipId=10243621



Send Jimmy Rivers a Private Message (PM)
Suggested mountains/routes for Jimmy Rivers
People who climb the same things as Jimmy Rivers

Member Since Jan 4, 2013, Last Active: Jun 24, 2015
Total Hits: 80683
Climber's Logs I've Signed (74)
Messages Posted to My Contributions

Show Messages



Replies to My Messages

Show Replies



Messages I Posted/ Editable Objects
Messages I've Posted

Show Messages



Objects I Can Edit

Show Objects



Reviews I Posted/Reviews Posted to my Gear
Reviews I've Posted

Show Reviews



Reviews Posted to my Gear

Show Reviews



Objects Others Have Attached to My Objects
Show Attached Objects
Photos Others Have Attached to My Objects
Show Attached Photos