Add Heading Here
[Updated: 06/12/2012] SummitPosters, if you like this report, please vote for it, thanks! Check my profile for all my state highpoint reports.

We had a great time hiking White Butte in the Memorial Day weekend in 2012... It's my 39th highpoint so I've gotten quite used to the long driving, I've invited a couple of friends from all over the country and we've just hiked Mt. Elbert the day before - a full day drive took us to Bowman, ND, the closest town with a nice motel, from Bowman it's a 30 minute drive north on highway 85.

It's an extremely dry area and we honest saw more cows, goat and deer than people, Bowman has an awesome 24-hr gas station with a small cafe and hot food, it rocked.

We arrived at the trailhead at 8:10PM, back at the car at 9:30PM. The trailhead is very, very easy to find, just follow the directions on summitpost, the thing is, the dirt road actually showed on my Garmin GPS so it's extremely easy to find, no problem at all.


The trailhead with the donation box, you park on the side of the road here, there is a road closed sign, and you simply can't drive into this tractor road with a regular car.

Looking at White Butte (you cannot see it in this picture), it's a 15 minute dash to the bottom of the hill, from there it's a 20 minute hike, follow closely to the fence, that's the trail.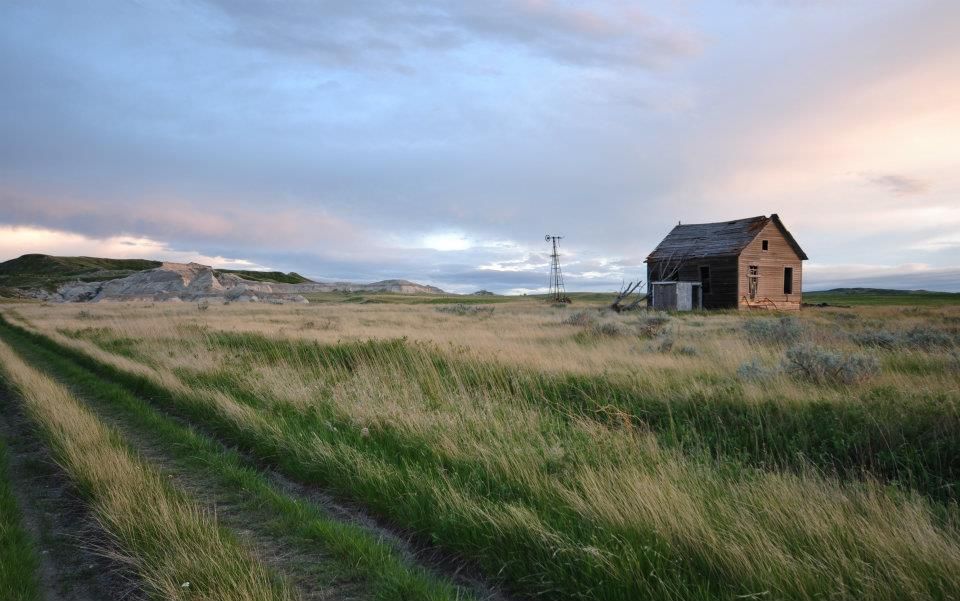 This is an abandoned house, about 10 minutes in.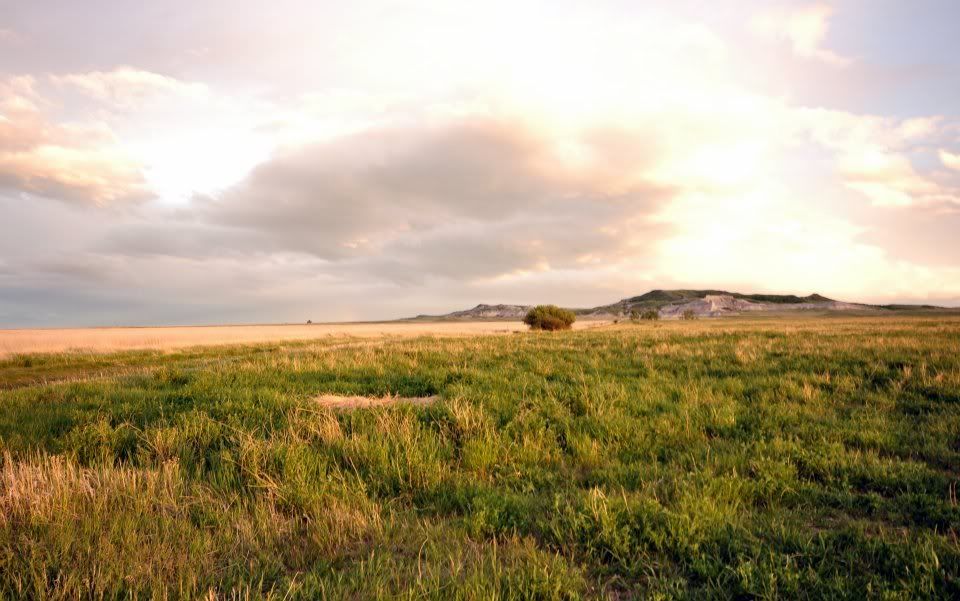 another view of the white butte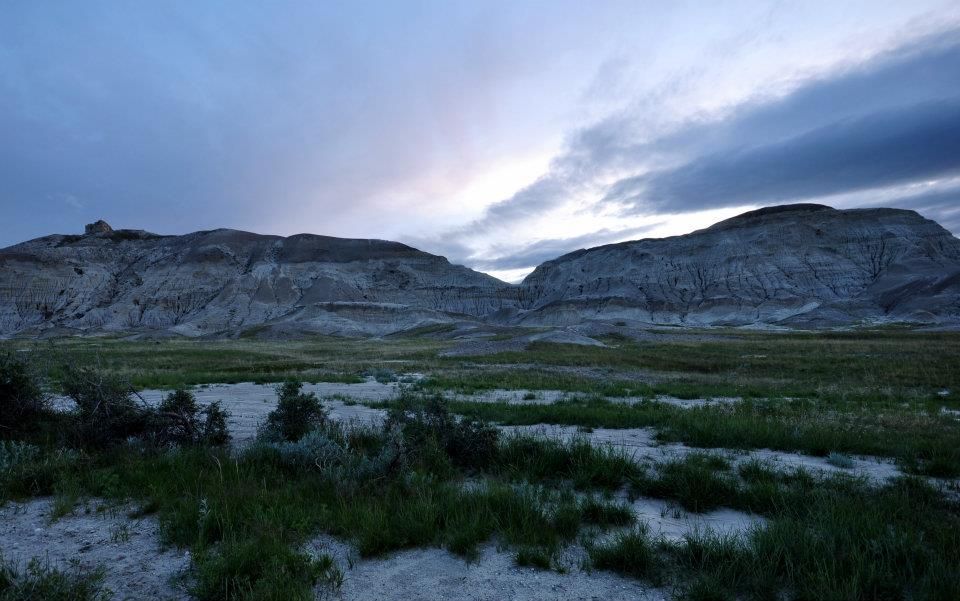 when you get to the bottom of the hill, this view is to your right, you will start to do a quick climb up the hill.
the actual climb, I was very tired from the Elbert hike.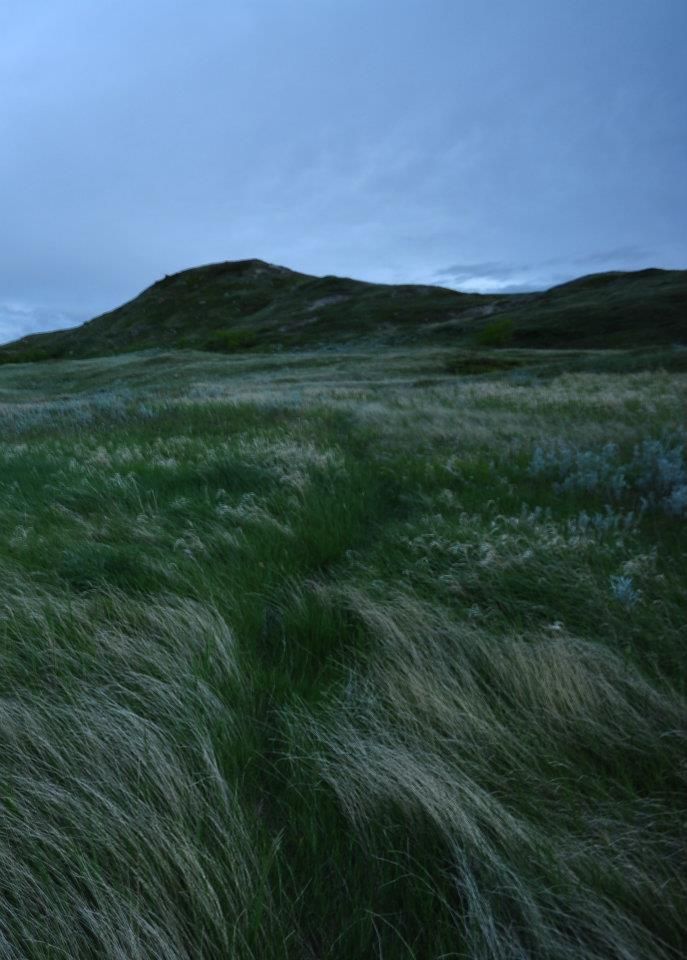 When you get up the first bump, you'll see the actual summit. We didn't see rattle snakes or anything, I personally saw a small rat, some deer, a flying turkey, couple of cows, and that's it.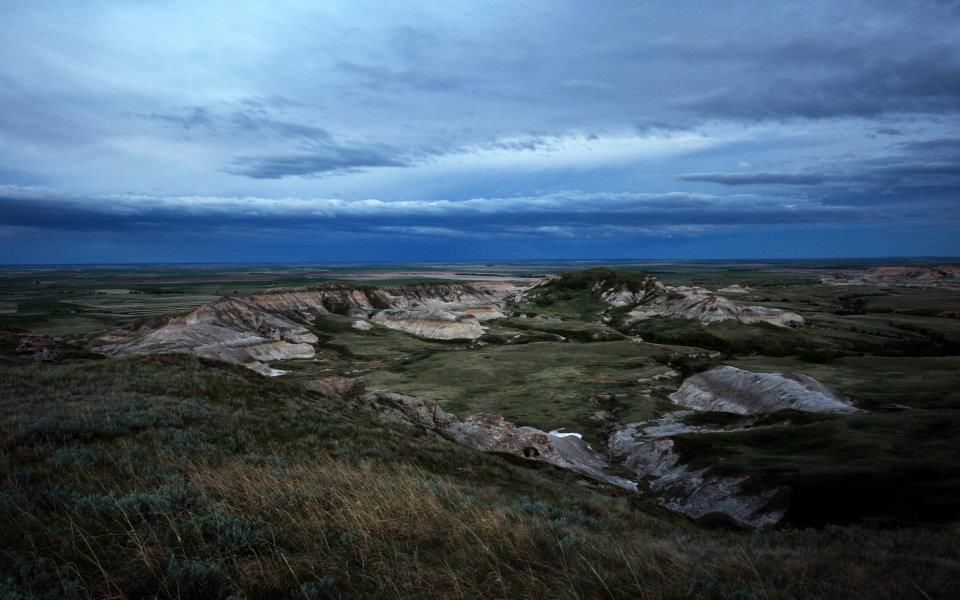 View from the top.
summit register
Images