Overview
Ice climbing activity in Hassandar canyon in the summer is what distinguishes this beautiful canyon from other areas near Tehran. It is located 5km to the north-east of the village of Fasham. The canyon is very avalanche prone. The largest avalanches fall down in an area surrounded by rock walls with little exposure to the sun. The thickness of ice/snow in this place in late winter or early spring is around 15-20 meters. This is the place where people can do ice climbing in the summer. The interesting thing is that you only need to drive for half an hour from north-east of Tehran to get to the Canyon, and from where you park your car it takes you about 15 minutes to get to the ice wall.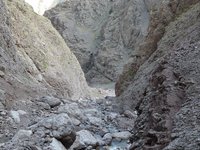 Unfortunately, in 2010 because of low precipitation and high temperature the snow fields are much smaller than those in the normal years.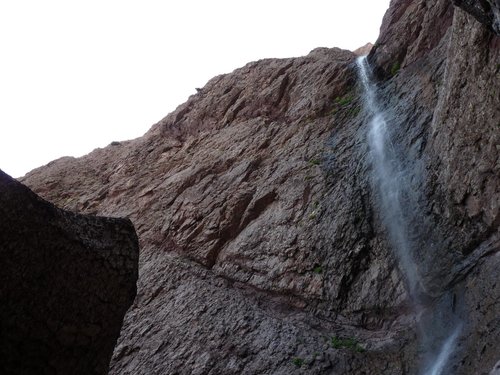 In the upper part of the canyon there are 2 small creeks. Along the path of each creek there is a nice waterfall [waterfall (1)&(2)]. In the lower part of the canyon the creeks join together to create Hassandar creek which joins the jajrood river.
The elevation of the lower section of the canyon varies from 2150m (at the bottom) to 2400m (at waterfall 2).
Getting There
To get to Hassandar Canyon you need to take the Lashgarak road, and go to Fasham. From Fasham square take the road to your right and go toward Zagoon. After about 5km you can see the canyon to your right.
Red Tape
Add Red Tape text here.
Camping
Add Camping text here.
External Links
Add External Links text here.