Overview
Kończysta (pl)
Koncista(slov)
Koncsiszta (hung)
The mighty highest peak in the long side ridge, which starts in
Zmarzly Szczyt
(main ridge of High Tatras) It has two summits: North and South separated by pass:
Wyznie Pasternakowe Wrotka
. There is a great block on South Summit which resembles head of a horse by shape and for this reason is named
Jarmaya Horse or Kowadlo ( slov.Nakova)
Konczysta Massif
is a western border of
Batyzowiecka Valley
and an eastern border of
Zlomiska Valley
and
Stwolska Valley
.
It is one from the easiest summits among the highest peaks in High Tatras.
Normal route.
The easiest access from the
Popradske Pleso
by
The Pass under Osterva
, Tupa Ridge and next by
Stwolska Pass
to the summit.
About 4 hours up, and 3 hours down, depend on mountain conditions.
Winter
It is long and safe route in winter conditions. It can be tiresome travel, but general it is ok. Careful on the summit's rock - "kowadlo" is necessary - watch out when slippery. Sitting descent on the snow from Konczysta to
Stwolska Pass
are very fun, quick and rather safe.
Eq:
Crampons
Piece of rope
Ice axe
Skialp?
For sure
Tourist season and TANAP rules
No marked route on Konczysta, but it's interesting target for mountain tourist.
It is remarkable that tourists footpaths are closed from 1 of Nov to 15 of Jun in Slovakian Tatras according to TANAP rules.
To climbing Tatra Mountains area, you should have an UIAA Member card.
Official TANAP site - more informations about Tatra Mountains principles.
When To Climb?
All year. It is an easy hiking even during winter, but piece of rope for
Kowadlo
on the top may be useful.
View
Views on neighborhoods of Zlomiska Valley, Wysoka and Gerlach are very impressive, one from the prettiest in High Tatra Mountains.
Camping and transport
To get into parking and train stop into lowest part of Mengusovská you can use car (from "Route of freedom" turn on marked bend 1 km before Strbske Pleso), or High Tatra's Train.
Mountain Hotel Popradske Pleso is located 45min time of walk from train stop. It's one for the most beautiful hut in Tatra Mountains.
Information about Mountain Hotel Popradske Pleso on our portal - summitpost
Conditions in mountains
HZS -Weather,conditions and avalanche forecast slovakian rescue emergency mountain servis
TOPR -polish rescue emergency mountain servis

Valid Web
cams from Tatra Mountain
Viev from Novy Smokovec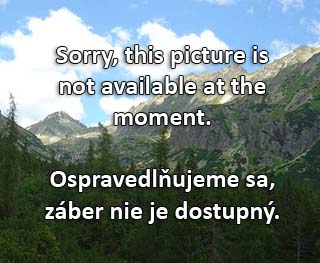 Viev from summit of Lomnica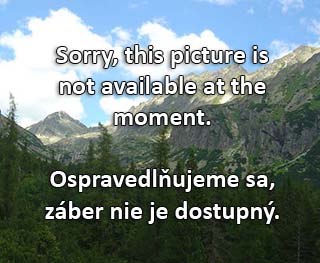 Viev from Stary Smokovec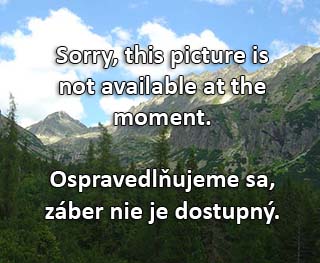 More cams from Slovakia in a portal
holidayinfo