Overview
Koprowy Wierch
slov. Kôprovský Štít
ger. Koprovaspitze
hung. Kapor-csúcs
an important summit inside ridge of High Tatra Mountains between
Cubryna
and
Gran Baszt (Ridge of Towers)
North-West ridge of Koprowy Wierch separates
Piarzysta
from
Hlinska Valley
. Almost every routes on Koprowy Wierch are climbing routes with rotten rock beside of path from Wyznia Koprowa Pass, from which marked tourists route leads to the summit.
View from the Koprowy Wierch belongs to the
most beautiful
in the Tatra Mountains.
Name of first ascender is unknown.
Klemens Bachleda
and
Kazimierz Przerwa-Tetmajer
were on the summit in the end of nineteenth century.
First winter ascent was done by
E.Baur and A. Martin
18 of March 1906
Getting There and normal route on the summit
The easiest way to get there is starting from train stop "Popradske Pleso"-after 1h and 10 min you reach "Popradske Pleso"-the lake and mountain hotel. From there, you can get by
blue trial
to
Hinczowa Valley
the upper part of
Mieguszowiencka Valley
from which still blue trial on the
Koprowa Pass
(pl. Koprowa Przelecz Wyznia, slov. Koprovske Sedlo) - 2:15 h from Popradske Pleso (down-1:40 h).
From Pass we choosing
red trial
and by easy (but a bit exposed) ridge we get to the summit - 30 min (down-20 min). It is a one for more interesting tourist trial in High Tatras. From summit we can admire a fantastic view.
Winter
Koprowy Wierch is safe summit to reach in winter from Popradske Pleso. At the normal way you won't find any technical difficult, but problems may be with cornics in the summit ridge. When there is too much new snow, you must pave the path and ascent become tired.
Tourist seazon and TANAP rules
According to TANAP rules to climb unmarked routes you should be a member of mountaineer club which belong to UIAA, and you can use the easiest routes only for descending. Tourist season begins 16 of Jul and ends 31 Oct.
Official TANAP site - more informations about Tatra Mountains principles.
Camping
Information about Mountain Hotel Popradske Pleso on our portal - summitpost
Apartament Smoczy Szczyt w Hornym Smokowcu
Apartmán Dračí štit v Hornom Smokovci
The map
The map of the area
Conditions in mountains
Popradske PlesoHZS -Weather,conditions and avalanche forecast Slovakian rescue emergency mountain servis
TOPR -polish rescue emergency mountain servis
[img:201577:alignright:medium:]

Valid Web cams from Tatra Mountain
Viev from Novy Smokovec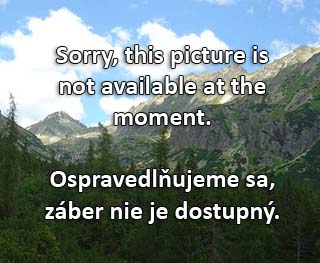 Viev from summit of Lomnica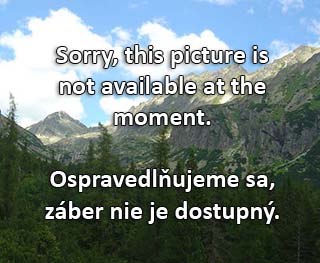 Viev from Stary Smokovec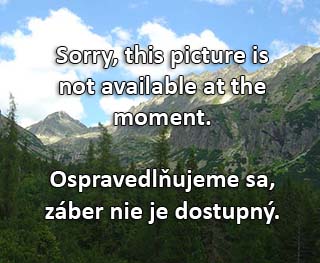 More cams from Slovakia in a portal
holidayinfo