Low Water Beck scramble
Entertaining scramble on sound rock which provides much more interesting route to Old Man then the path from Coppermines valley.Exposed on places,but easier then Dow crag Easy terrace and continuation.Certainly this is not scramble for novices.Best done when dry,otherwise there would be difficulties in entry pitch.
Getting There
From Coppermines valley follow path to Pudding stone.the stream of low water beck is easy to recognize from here.
Route Description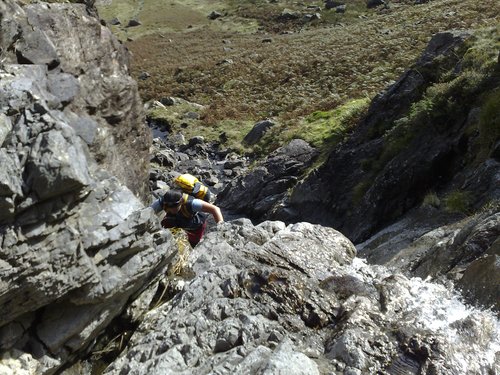 Start on the left of the nose.climb rocks right of the stream then right wall to reach top of nose.From here climb rocks on right side of the stream.To avoid diffilcuties climb heather slopes on the right.Middle part is quite easy,stick on the rocks on the left side of stream.The last part is ridge on left side of v-cleft which is together with entry pitch best part of this scramble.Low water is short way from top of v-cleft.From there follow path to Old man or scramble on Brim Fell/grade 2/
Essential Gear
Add Essential Gear text here.
External Links
Add External Links text here.
style="display:block"
data-ad-format="autorelaxed"
data-ad-client="ca-pub-6523272176520096"
data-ad-slot="7132222476">