Overview
Unlike
Juniper Peak
which is mostly trail until the last 120 feet to the summit, North Juniper Peak does require some off-trail work. Though I did spot a faded boot path in places to head up this summit I also encountered bushwhacking as well as some steeper ledges to hike over to get to the summit. The summit itself is on top of a north facing cliff and is home a 180+ panorama of Mount Rainier, Mount Tongue and even Mount Adams. As stated earlier, most do this summit along with Juniper Peak, though it is a worthy peak on its own.
Getting There
Heading south from Randle:
Take Forest Road 25 one mile south. Make a left (east) on FR 23 south for 9 miles. Make a right on FR 28 for 1 mile. Make a left onto FR 29 for and head down the road for four miles down. Make a left onto FR 2904. Take the road all the way to the pass between Mount Tongue and North Juniper Peak. There is parking along the pass just beyond the Juniper Peak Trail. The road up to the pass was formerly rough but now the road is in excellent shape and easily doable in most passenger cars largely because of logging going on just beyond the trailhead.
Route
The finally push to the summit is best attempt through the west or left side of the ridge.
It is forest but there are less downed trees and bushes to block your way. The right side is a open traverse with a steep drop-off towards the eastern side with iffy footing down logs and thick bushes. Avoid that way down and stick to the woods. You know you will be on the summit when you encounter a north opening to a cliff with stunning views off to the north and east.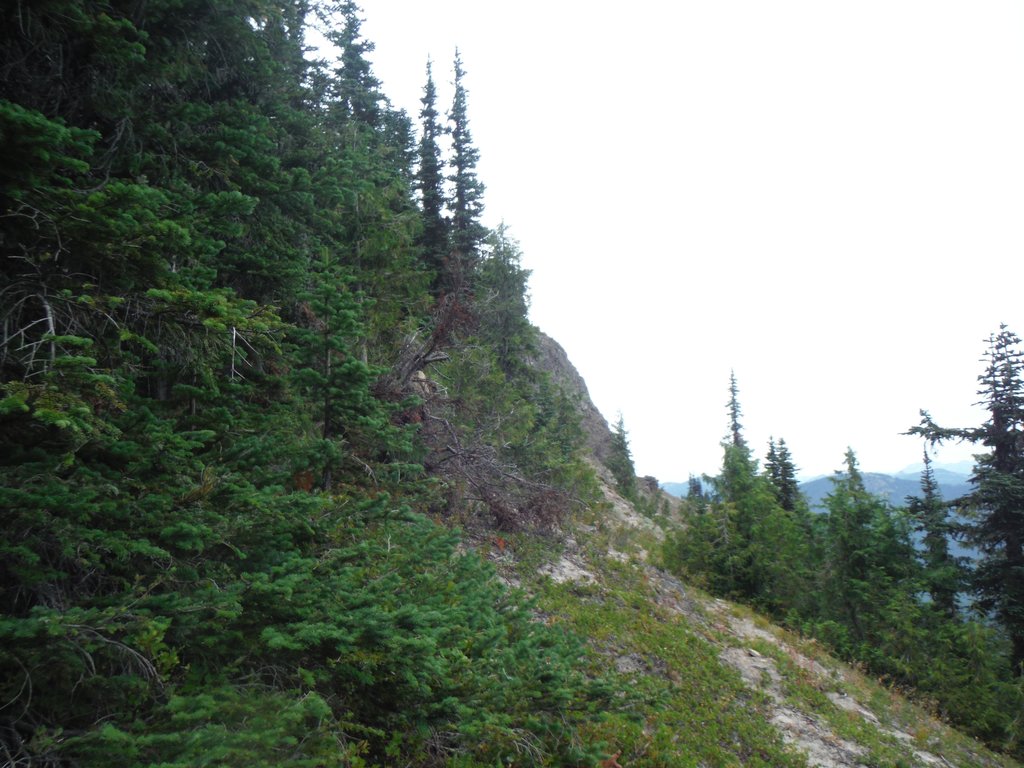 Red Tape
There is no true Red Tape at the trailhead. However there is active logging close by so this road can be closed in the future because it. The road is in EXCELLENT CONDITION as of August 2016 and pretty much all passenger car will be comfortable.
When to Climb
Camping
There was a great place to camp on the Juniper about a half mile on the western side of the Juniper Ridge Trail literally just before the trail starts it serious elevation gain. Other than that there are no other good camping areas here except for a small bivy.
External Links