Hard to say, but the odds are not good .. in late March of 2005 there were big horizontal cracks and the thing looked pretty sketch. But we climbed it on the last day of March in 2006 on the left side. In late March 2007 it again had big horizontal cracks. In the 2008/2009 seasons it was pretty much dry.
2005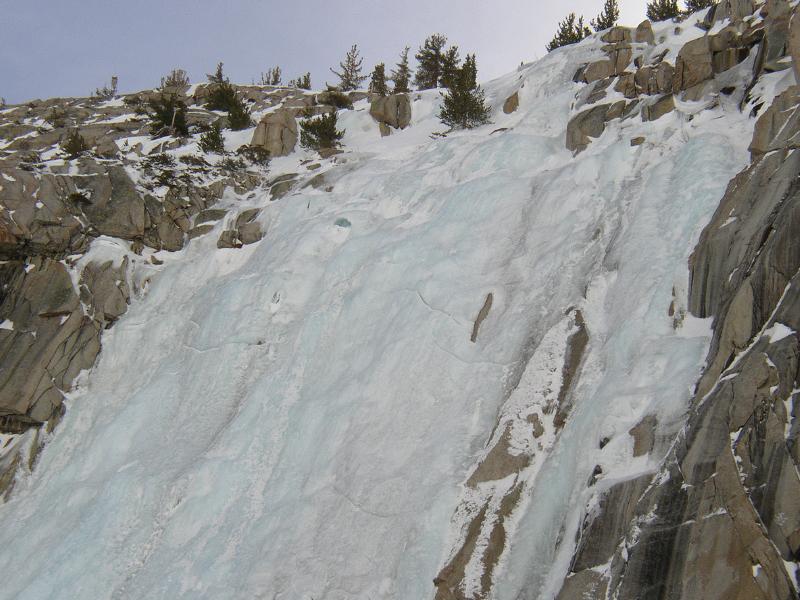 2006 (note how much sun it gets)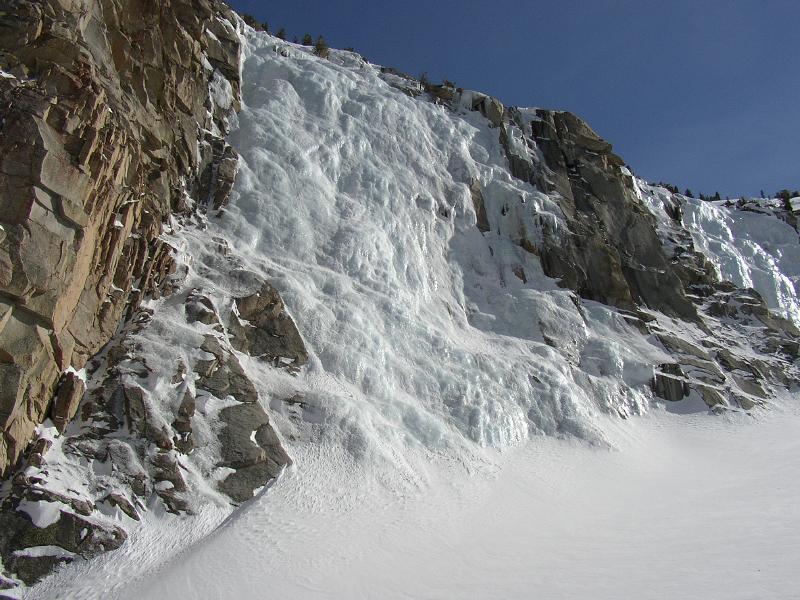 2007
Saw Kurt and Sara Matisse on Saturday as we were walking down past Chouinard after doing the Bard-Harrington.
Kovarpa leading second pitch
Some friends climbed on the left side (better ice, interesting chimney finish)
We also climbed Spiral Staircase and Heel-Toe via the ramp start .. temps were warming up.