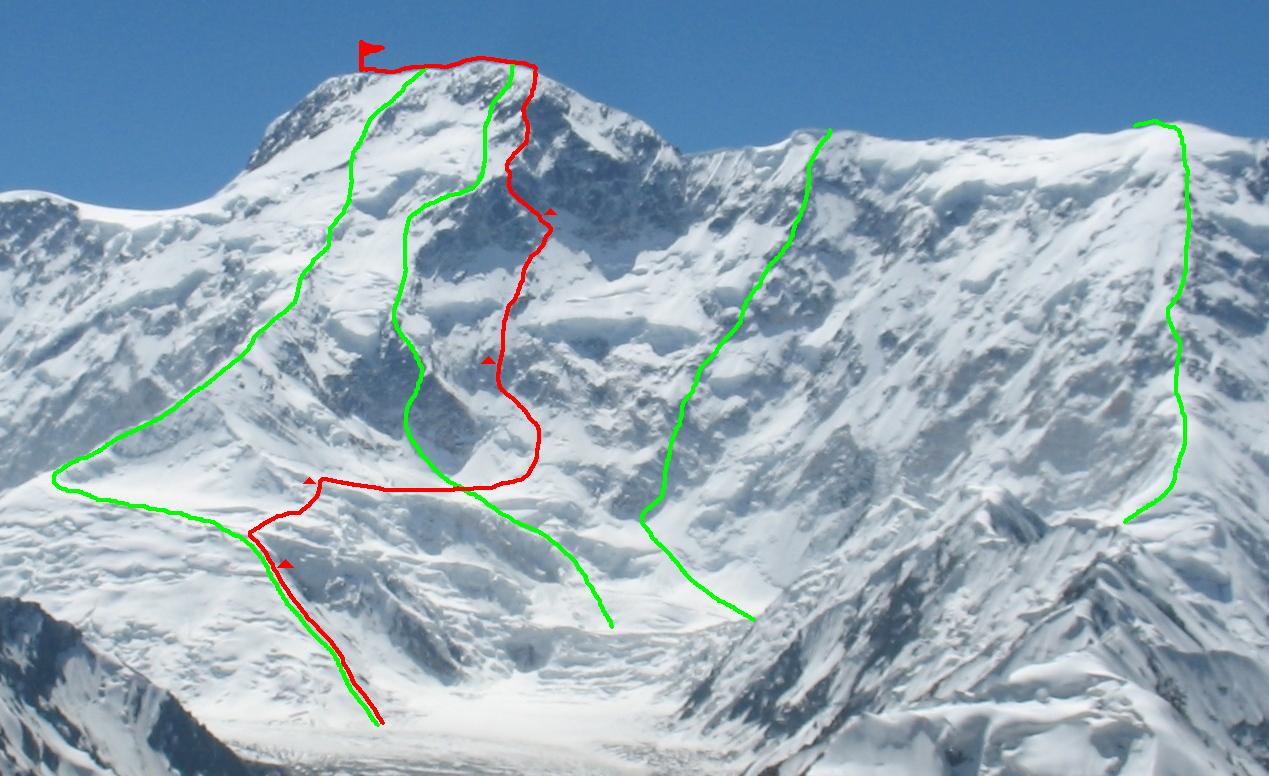 The new route - red
Denis Urubko and Gennady Durov (Almaty, Kazakhstan)
Denis, Aug, 20 from Almaty:
"It's too difficult to write by computer
It's funny. I have to get used the computer
again. Thank you for your congratulations! For a Happy Birthday and with new routes. I just got home today. We climbed Pobeda peak with Gennady. The so-called "Dollar stick":) This route had been attempted since 1982 - after incredible "The Dollar" had been climbed by Vlad Smirnov .
We climbed the new route to Przhevalsky peak before, so it was too hard for me to change my mentality to Pobeda. I had to spend the night on the top of Khan Tengri ... Well, "had" it's tough. I was very pleased, despite the strong wind... And the mistics were there, but I'll write later about it...
http://www.russianclimb.com/urubko_pobeda2011.html