These were my dream boots forever. I finally found a deal on a pair in my shoe size and loved them for 6 months. Sadly, I came to realize what I thought was my shoe size was wrong, and I also didn't account for thick socks or foot swell. I have since bought another pair a size up and am very happy, and would like to pass on a good deal to someone else.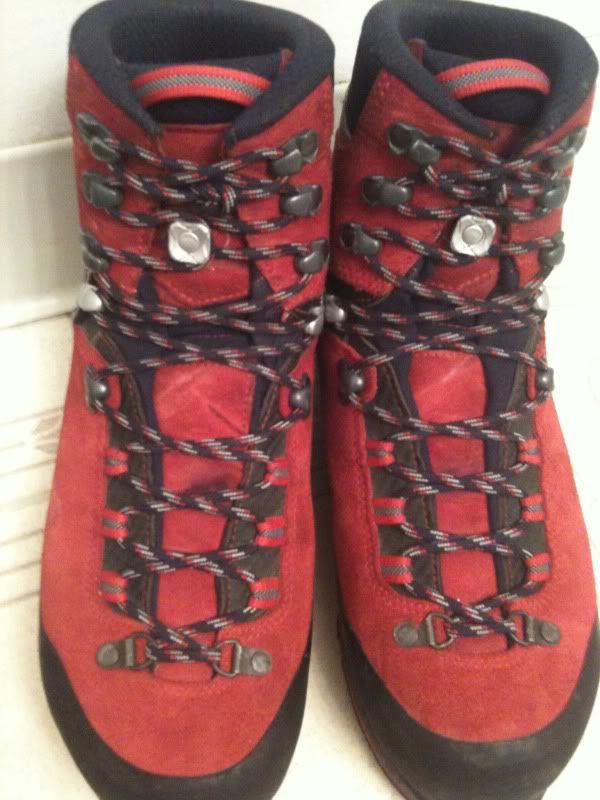 These have only been climbed in once. No crampons gouges and the leather is still excellent. I think I have the stock insoles some where but
I'll include the Red Superfeet insoles for free.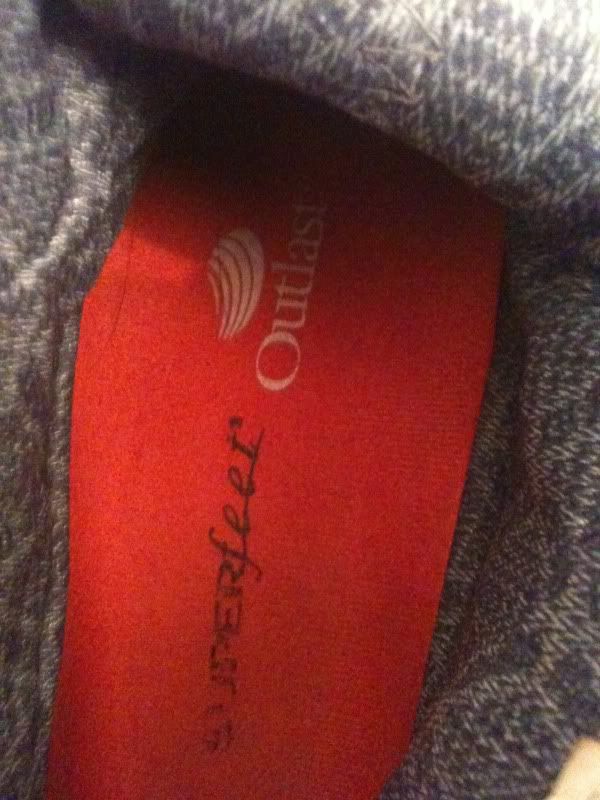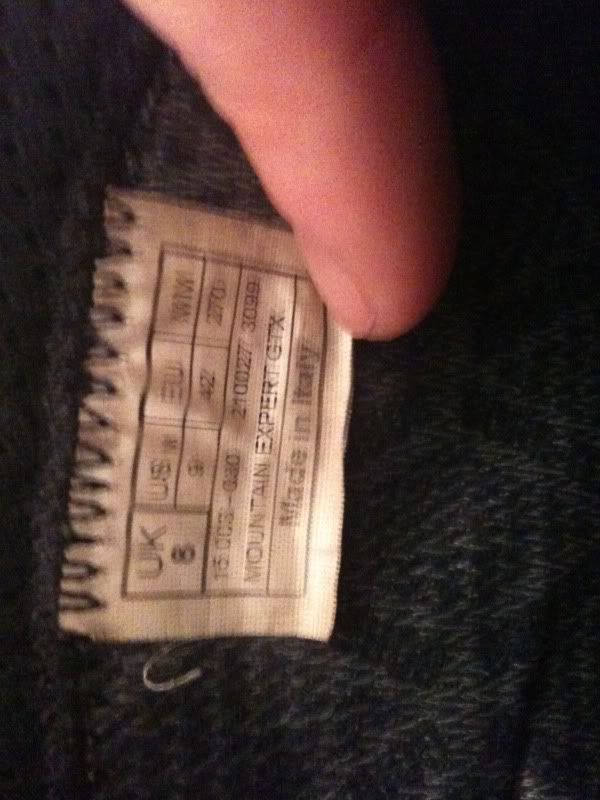 Soles are great. Pictures are from my phone, so you can't really see but the vibram logo is still clearly visible.
A pair of these is on ebay in the same shape with stock insoles for more money. Don't miss out on these. I loved them so much I got the same pair.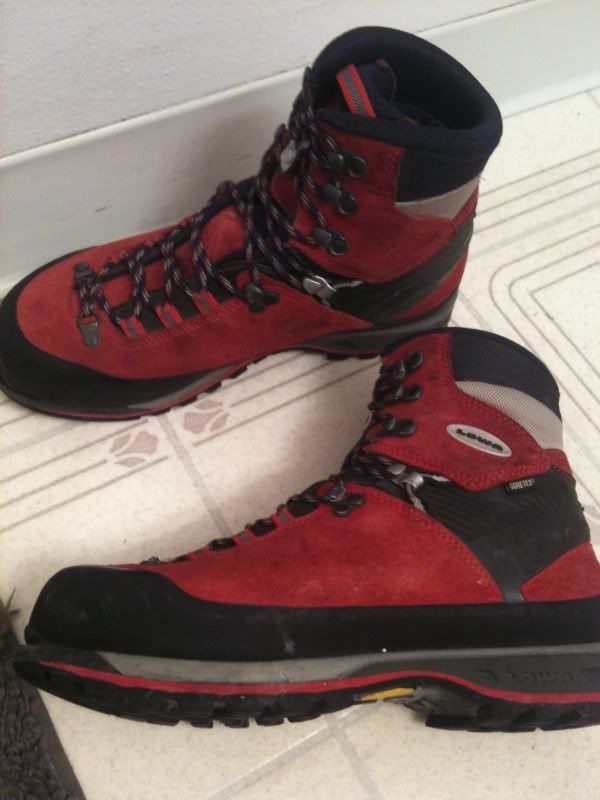 $165 shipped, insoles free.
PM me.