Rock Ice Mountain Club Presentation - July 5, 2011

Anthony Lapomardo, Climbing Photographer
QUAINT BOULDERING AREAS AND HIDDEN SPORT CRAGS OF CALIFORNIA
Anthony Lapomardo is originally from the Central Valley. In the winter of 2008, he picked up a camera and has been unable to put it down, even when it hinders his climbing. Anthony's interest is in reviving old areas and shooting boulder lines/sport climbs that have not seen the light of day in a publication. Currently, he is a contributor to Dead Point Magazine (DPM) and his photos and videos can be seen within the pages and on the website. Anthony's show in July will be a mixed media presentation with three short (10min) films and lots of photos from small crags highlighting the enormity of California's climbing potential. Come out and enjoy images of quaint bouldering areas and hidden sport crags throughout California.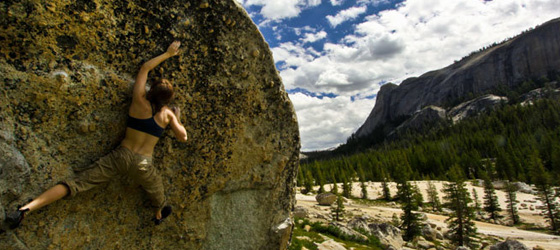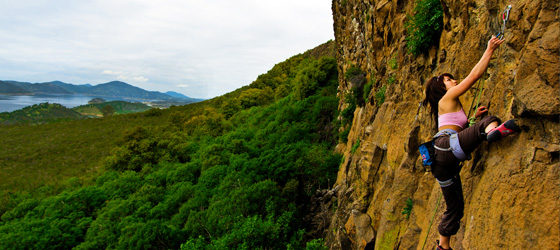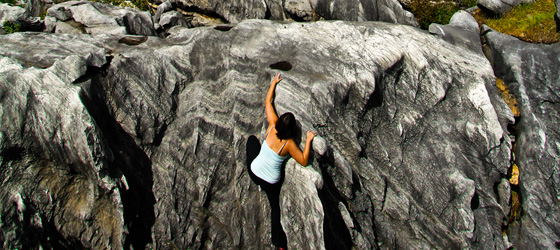 FREE FOR THE PUBLIC + MONTHLY CLIMBING GEAR RAFFLE
Location: Round Table Pizza, 2065 Occidental Road, Santa Rosa
Time & Date: Tuesday, July 5th, 2011 @ 7:30 PM (Social hours and free beer for members at 6:30)
Directions: From Highway 101 at Santa Rosa go west on Highway 12 to Stony Point Road Exit. Go straight from the middle lane at the light onto Occidental Road. The Round Table Pizza is on the right just down the road.
Membership:
Membership in the Rock Ice and Mountain Club is $20 annually (or $25 for a family membership). Please bring check or cash to the show next week.
Membership benefits include organized climbing and mountaineering trip, and miscellaneous coupons (varies over time) from places like Hood Mountain Adventures and Vertex Indoor Climbing Gym. Current members also get a pro-deal with Mountainsmith.
The Rock Ice and Mountain Club is the North Bay's premiere climbing and back country club. Founded in 1994, we provide climbing opportunities and networking to the North San Francisco Bay community through frequent outings and monthly gatherings. Our free monthly meetings on the first Tuesday of each month have featured lecture and slide presentations by members and world class climbers like: David Wilson, Glenn Denny, The Benegas Brothers, Tom Cole, R.D. Coran, Jerry Dodrill, Armin Fisher, Hans Florine, Jacqueline Florine, Tom Shore, John Hart, Josh Helling, Bob Hoffman, Kevin Jorgensen, Robert Link, Doug Robinson, Tom McMillan, Chris McNamara, Royal Robbins, Ron Kauk, Chris Jones, Doug Stoup, Corey Rich, Ed Cooper and special events with Conrad Anker, Galen Rowell and Andy Selters.
Recent shows have included accounts of climbing in Asia, Nepal, Tibet, Russia, the Sierra Nevada, Europe and Bhutan. The club organizes trips in Sonoma County, the Cascades, the Sierra, climbing areas like Red Rocks, Smith Rock and Tuolumne Meadows.L