May 24th I was heading up the north summit ridge of Lone Peak when I ran into another guy I believe named Robert Kemp of South Jordan or possibly Riverton, can't remember which. He dropped his axe just north of the beginning of the crux near the "finger" gendarm on the north summit ridge, which slid down the snow on the west aspect and out of sight. After hitting the summit and on my way down, I saw him and two in his party looking for the axe in the cirque where it may have slid over the cliffbands.
Last week I went back up again on Weds and hit up the summit, and on my way back down I saw something down in the bushes glittering in the sun. After a little exploring down there, it turns out it was his axe, chilling on a ledge just over the cliffbands. I have the axe in my possession and would like to get it back to him, though for the life of me I can't find him online or in the phonebook...
Axe was found down there in the bushes: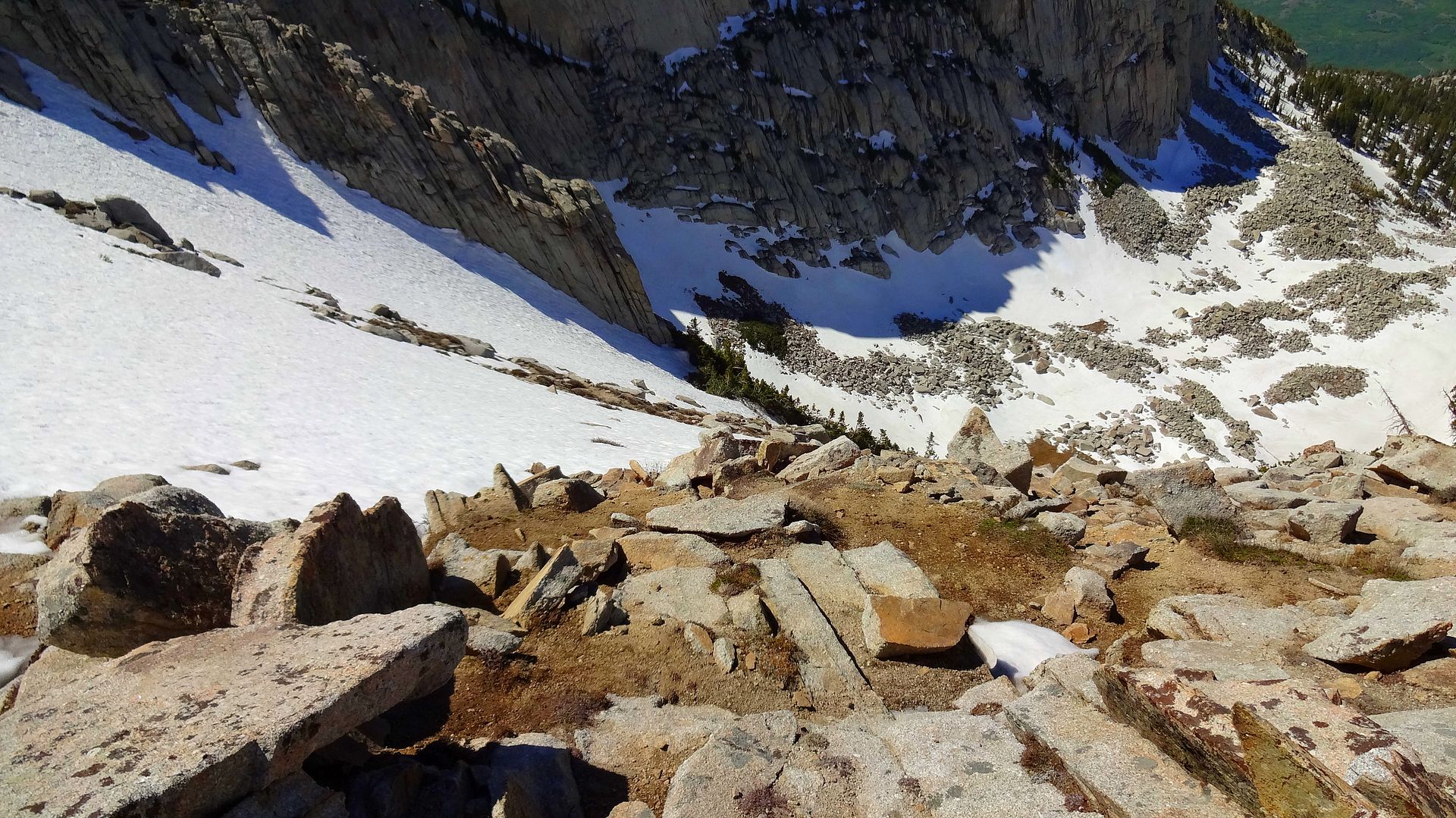 Located at the center of this image between the snow and the cliffbands:
If anyone knows Robert or who can contact him about this, please have him contact me at
wasatchsummits at gmail dot com
to make arrangements to get it back to him.
Much appreciated, Cory.