On the last weekend before wintry conditions arrived in the Sierra I did an adventure run to Mount McDuffie along the Black Divide via South Lake/Bishop Pass and gorgeous Ladder Lake. Despite a seemingly interminable traverse along rather loose slopes that takes much time and effort, the commanding view of the Palisades to the east and the Ionian area to the North more than compensates. A summit register was placed at the summit in August 2008 and features very few entries, including only one prior entry for 2011. A few favorite shots are below and many more photos are located
here
.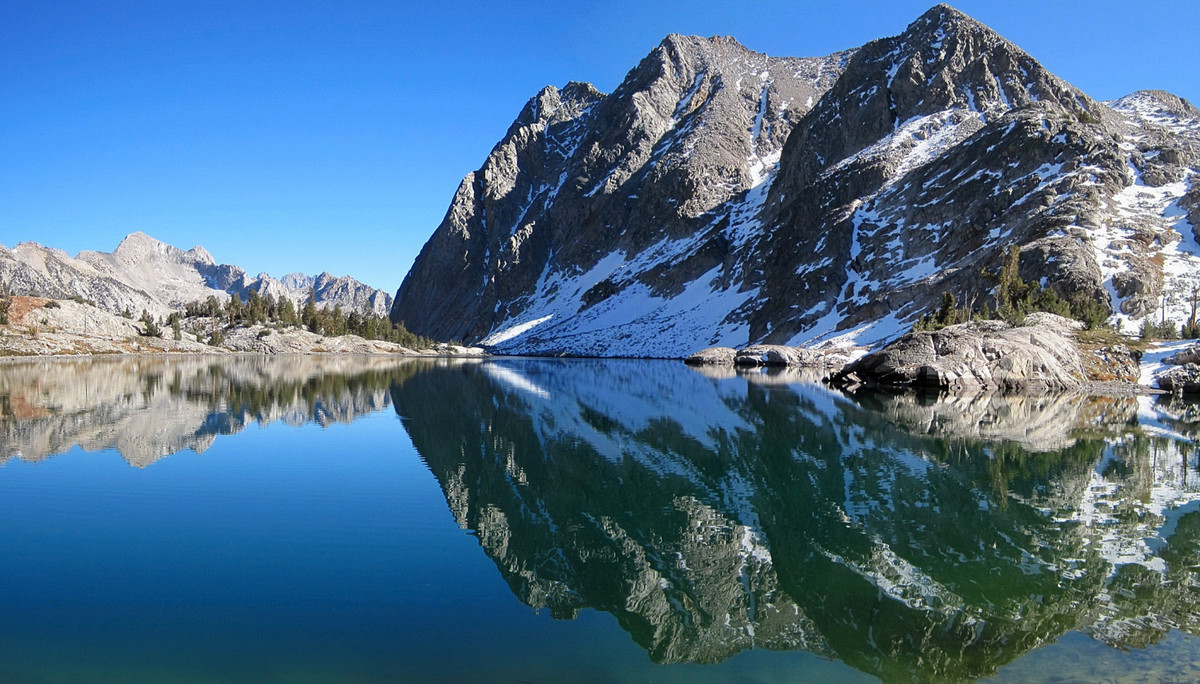 The Citadel reflects in Ladder Lake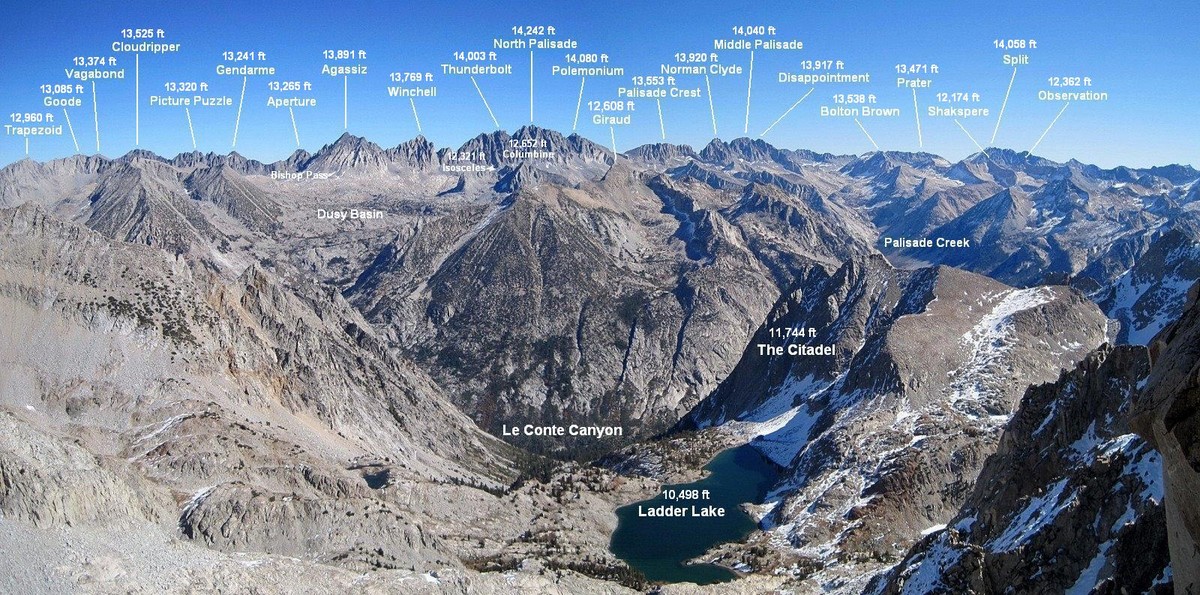 Best efforts on this annotated image - I'm sure the Sierra veterans will have some corrections!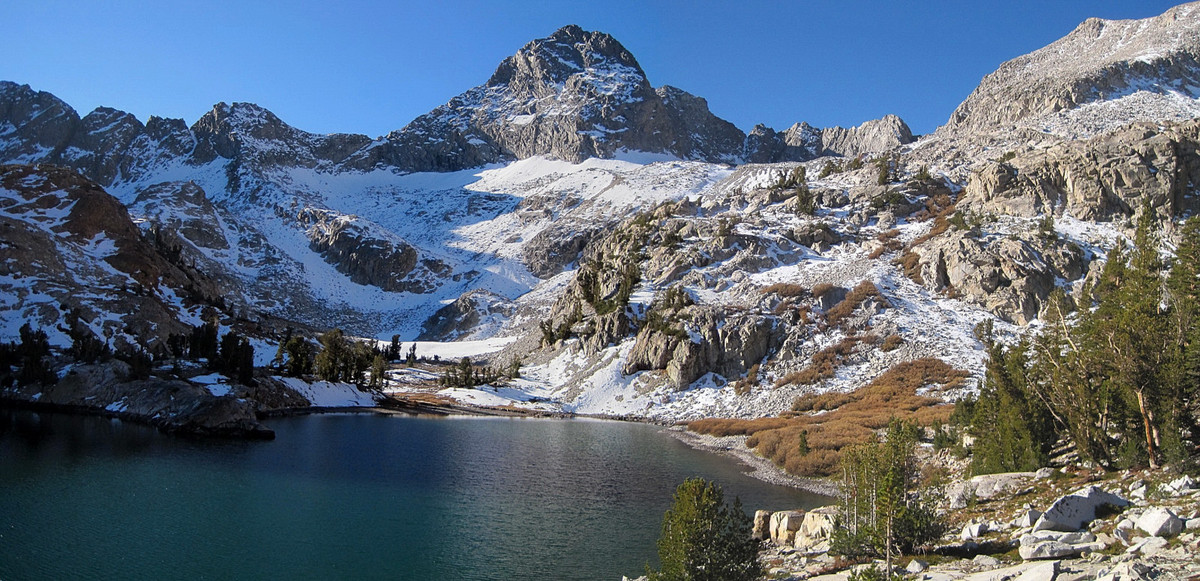 Ladder Lake in the morning with nice new snow on the slopes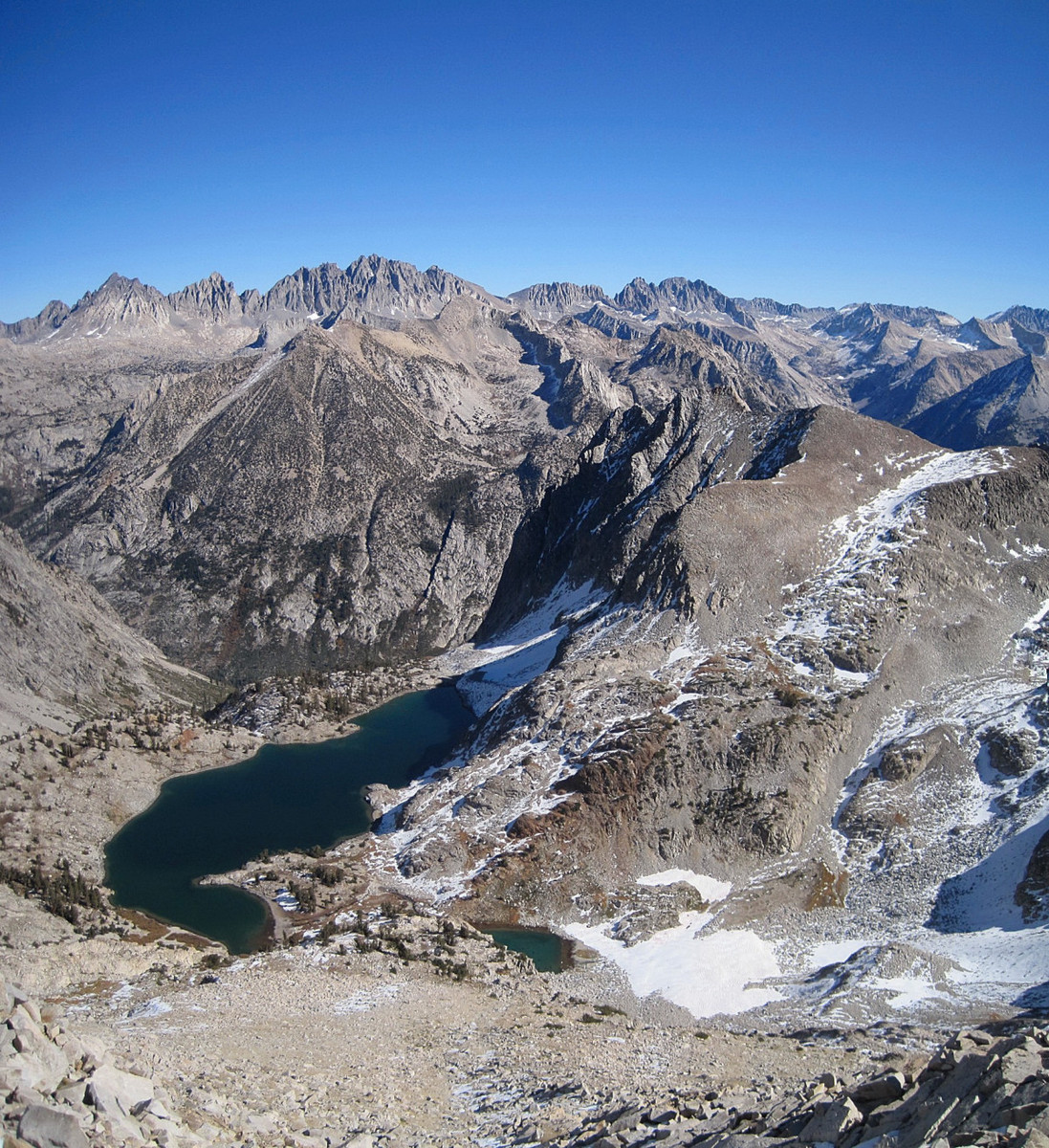 View from slopes below Black Divide
Typical evening shot of the Palisades from tarn along trail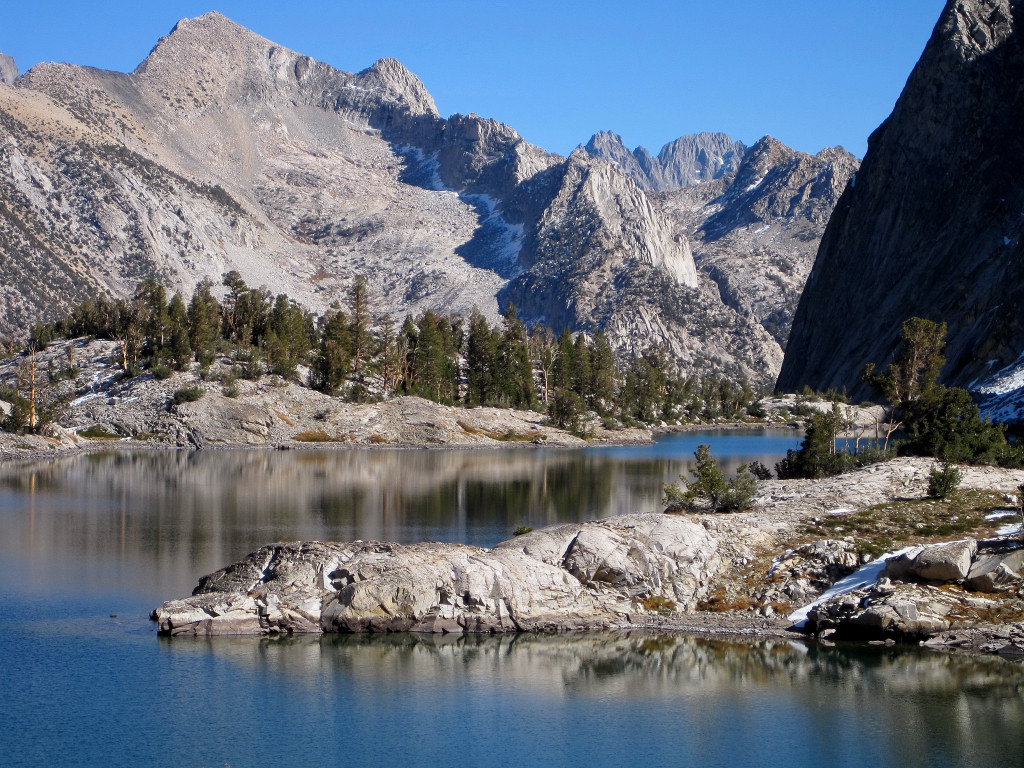 Layers of Ladder Lake with Norman Clyde and Middle palisade in the far distance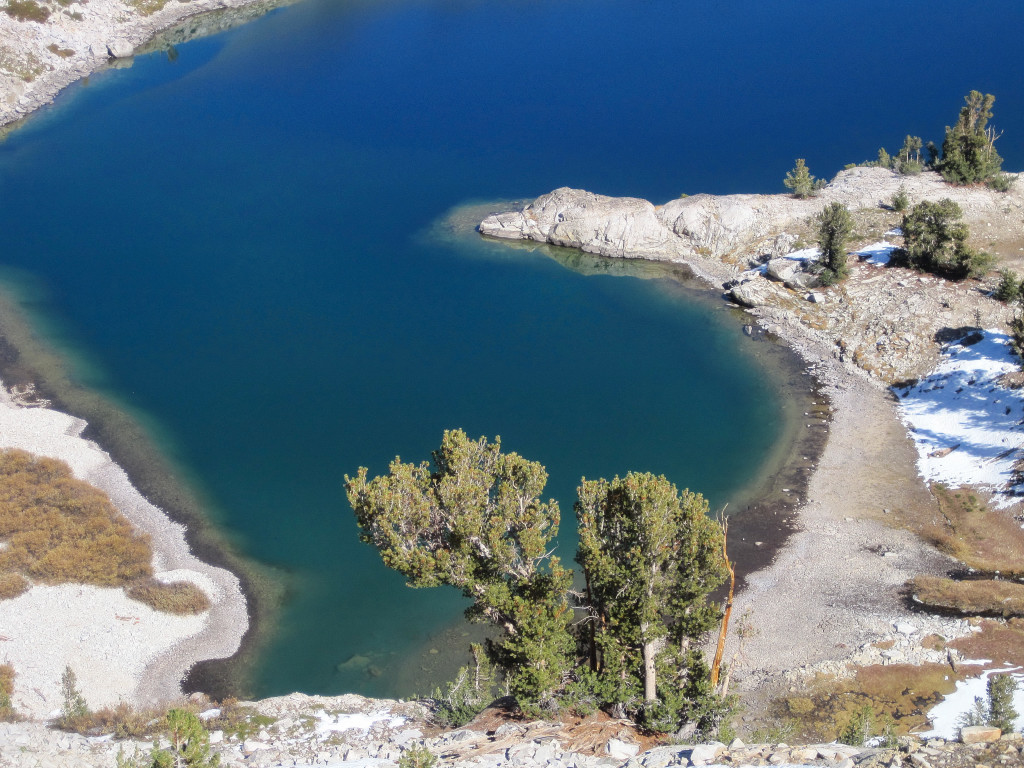 Turquoise and blue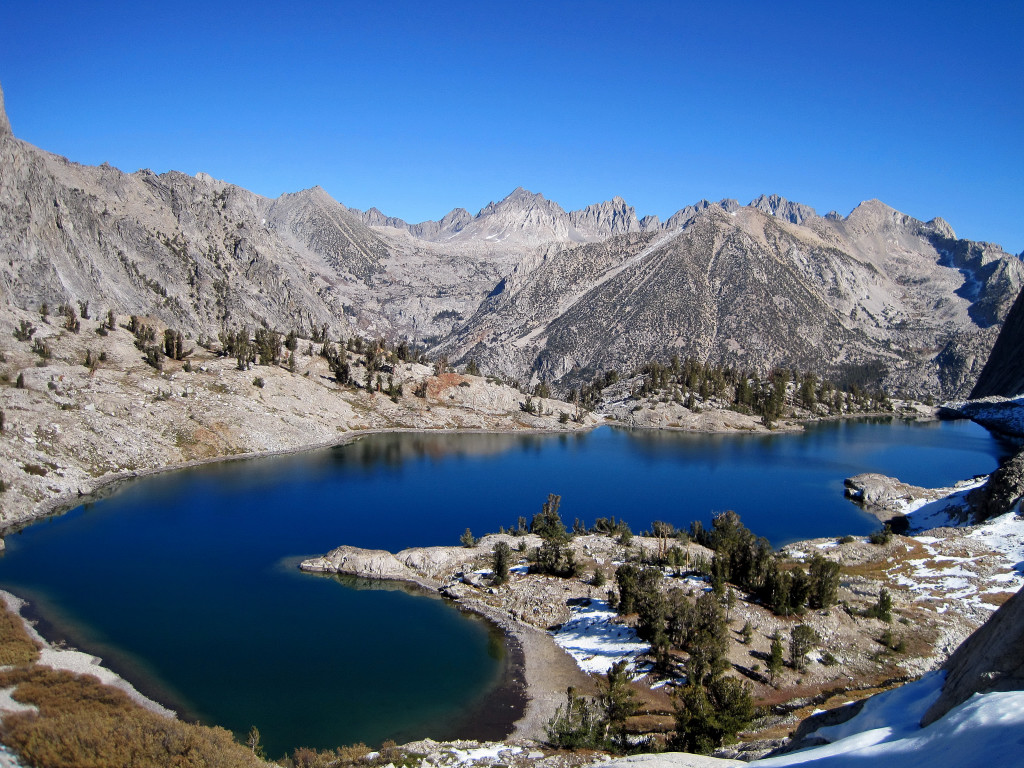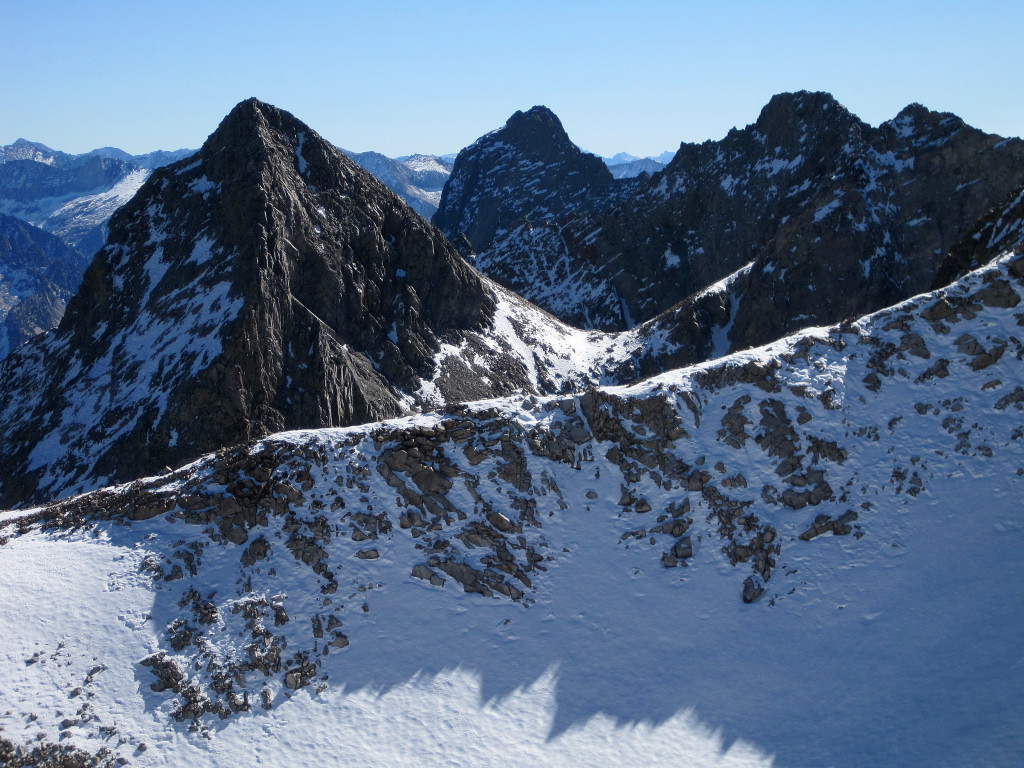 Devils Crag and Wheel Mountain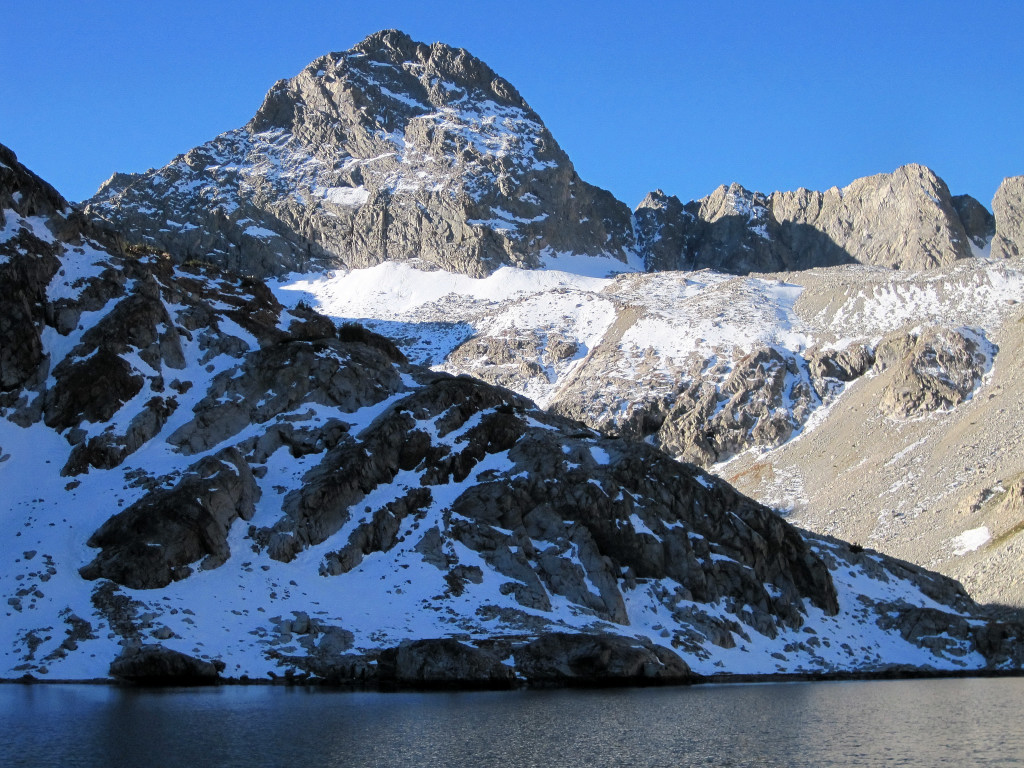 Total roundtrip time was just over 14.5 hrs starting at 4:40 am and finishing at 7:15 pm. I reached the summit in 6:37 and enjoyed the view for nearly 30 minutes. On the way back I spent quite a bit of time at Ladder Lake for photography and to take in the amazing setting as much as possible considering how short the days are this time of year.