Overview
Quarta Torre Bassa is one of the smaller towers in Cinque Torre. This route on its south face is short and pleasant. Nestled between the other towers it is somewhat protected from the wind and facing south it catches whatever sun is available making it a good choice on less than ideal days.
If one wants to continue to the top of Alta, it is an additional two pitches of the same grade.
Approach
Once in the Cinque Torri area, numerous
trails
lead to the various towers.
Route Description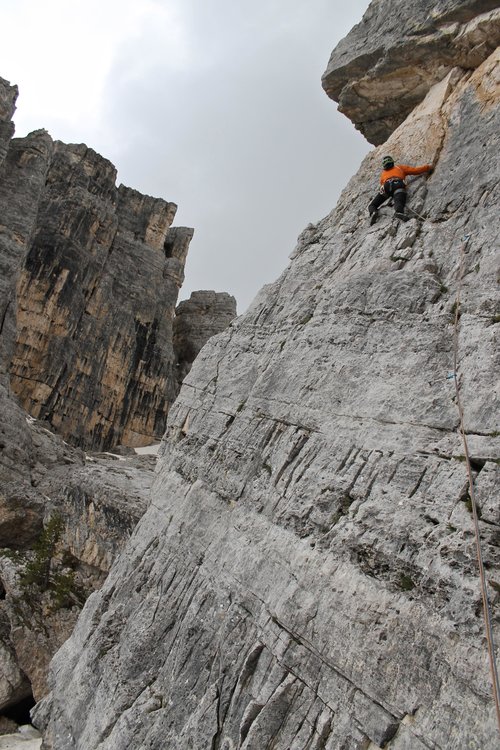 Start below the south face a few meters right of the east face of Alta.
Pitch1: 20m Climb up the wall to a horizontal break. (III+)
Pitch 2: 20m. Climb a crack with good holds (III-) to a stance in the gap between the 2 towers.
Pitch 3: 20m. Climb directly R via a short crack to the summit
Descent
Go N down slabs and a little wall for 23m to a peg and rappel 13m to the ground.
Essential Gear
Most protection and belay stances are fixed. 5 quickdraws, a small rack, rappeling gear and 50 m rope is needed.
style="display:block"
data-ad-format="autorelaxed"
data-ad-client="ca-pub-6523272176520096"
data-ad-slot="7132222476">