Red Tape and Disclaimer
NEW for 2012-A Hancock Private Property permit is needed to travel on this summit and on available company hiking property. This is a yearly permit and cost $75. For more information click
HERE
I honestly must say that I am a little nervous about writing it up, except that I have seen many in the local area suggest this peak and nearby falls as a hiking destination so I decided to write page on it. This peak is on private land which periodically does active logging in the region. There will be time when they are actively logging here. When they are there will be a green sign on the outside. Do not continue to head up if you see that green sign. ALSO do not walk outside the forest road leading up to the summit. Please respect the private property, and call ahead if possible before attempting this peak. If you don't call then have Baldy Hill on your list as a backup. A couple of years ago this was a legal peak but as of last month there was active logging in the area. The number on the photo is incorrect and will lead to a fax. The correct number is (360) 879-4200.
Overview
Radio Hill is yet another peak to possible go to when the avalanche danger in the higher mountain is very poor. When the roads are legal (there is a lot of logging in the area), Radio Hill is often used as a horseback riding destination. If you attempt this mountain when it is open to travelers expect to be sharing this summit with horseback riders in the area.
Currently there is active logging in the area so please check before you head off to make this summit your destination. It is a day use area only and no camping, off road vehicles or buskwacking is allowed on this property. It is private property so the rules can change on the property at anytime without notice.
As for the summit area there are two main viewpoints the true summit with a small view of Mount Rainier and the Weyerhauser Overlook, which has a good view of the valley below. The summit is reachable via logging roads but then again if the roads are closed due to active logging do not attempt to go any further. There is also a scenic waterfall called Boise Falls that is located nearby that is quiet popular with the local Enumclaw residents. It should be noted that the rules will apply there as well.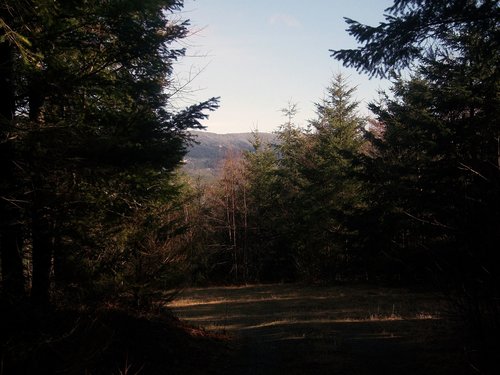 Getting There
VIA THE HORSE CAMP: Take 410 out of Enumclaw east 2.5 miles. There will be a well established parking area on your right hand side where there is horse parking. Note this parking area is solely for day travel!!
Camping
ABSOLUTELY PROHIBITED!!!
External Links
Here is link where you gather more information from the trailhead as well as purachase a very detailed map of the area.
Weather Information