Approach
The route starts from Pont (1960 mt.) parking (see main page).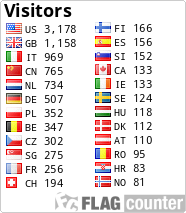 Route Description
Day 1: following the easy path starting at bridge on Savara river you can reach in 2 hour s the refuge Vittorio Emanuele (2775 mt.). You can sleep here.
Day 2: at sunrise leave the refuge. Climb the steep morenic ridge starting at the opposite side of little refuge lake and then stay on the ridge until a large glacial circle with big erratic stones. Follow at sx the Moncorvè Glacier with the help of some "stone tower" until reach the Tresenta base (1 h) . Here wear crampons and rope.
You can see from the picture below the last part of the climb
Rise the glacier pointing to the rock area visible on the left of the "black triangle" on the picture right. Go ahead leaving the rocks on the left (passing between rocks and triangle and then rise the glacier on the right to go to intercept the ridge at the half of its extension
Then follow the ridge to reach the summit (3h from refuge). From here a great landscape on the glaciers of the est side of GranParadiso, on the GP summit and on the other peaks of the group. More along, Monte Bianco and other major alp's peaks.
Descents for the same way. Pay attention to the unstable rock on the ridge.
Note: this climb may be done in a single (hard) day rising 1947 mt. from Pont (5h).
Note: As shown by the picture below, due to global warming, mountain's conditions changed dramatically. Glacier is reduced and the great part of the route will be on (unstable) rock. The remaining part of the glacier shows now crevasses and sometime "blue ice". Pay attention...
Essential Gear
You need crampons, ice axe and rope. Pay attention to crevasses you may found in the initial part of the glacier.
Miscellaneous Info
If you have information about this route that doesn't pertain to any of the other sections, please add it here.