Overview
Trollfelsen
- Troll Rocks - the name of these formations was caused by their location in Trollbachtal, the valley of the Trollbach Creek. No trolls have been seen there lately but the rocks look like something nasty out of Tolkien anyway. Many people have seen the rocks as motorway
A61
, as it descends from the plateaus of the
Hunsrück Mountains
into the
Nahe River Valley
runs by only several hundred metres away. But the short glimpse from the motorway gives only a poor indication of what the
Trollfelsen
really look like.
At closer inspection they appear to be of volcanic origin (which they aren't) - dark reddish brown heaps or piles, sintered together by pressure. To me they resemble
Techeleche
that most unstable of mountain ranges on
La Gomera
, which consists of 90% volcanic cinder and 10% basalt.
Trollfelsen
, however, are made up from porphyry debris, created ages ago and hidden underneath the earth's surface for most of the time. And - believe it or not - the rock is far more solid than its look-alike on the Canary Island and even more solid than it looks.
What is more - the
Trollfelsen
towers can be climbed. Judging from their appearance you would think it requires a queer mind to even consider climbing these piles of rubbish but it has been done - about a dozen routes have been established. Upon touching the rock you quickly realize that it is solid, especially where big chunky rocks are embedded in the debris. Once a few steps up more steps and holds materialize, often forming interesting, staircase like ascents. Placing protection is a real challenge and only very few fixed bolts and rappel anchors can be found.
There are two groups of rocks, a lower one directly above
K41
, the road which connects Münster-Sarmsheim with Rüffelsheim, and an upper one, somewhat hidden from view in the abandoned vineyards of the area. The lower group consists of two towers,
Schrat
and
Bergschnecke
the only ones whose names I could determine. The upper group of towers is more compact, consisting of five formations. The lower two of these are small and offer a few bouldering problems while the upper three are towers, as beautiful as any tower can be with this particular rock composition.
Much worse than the rock quality is the undergrowth. The
Trollfelsen
are placed in an abandoned vineyard and lots of creeping vegetation bars the access paths. Vines and ivy are bad enough but the real hazard are endless bushes of blackberry brambles. These grow most dense on the sunny western sides of the rocks while the eastern sides are shady with much less vegetation. In any case bring long pants for the access to the towers.
Getting There
By public transport
Bingen can be reached quite easily from almost anywhere. The easiest way is to use the train. However, you'll have to switch at Bingen main station for a train in direction of Bad Kreuznach. Take the station Münster - Sarmsheim, which unfortunately is located at the other (northern) end of the village. Train schedules can be found at
www.bahn.de
.
By car
Assuming you start at
Frankfurt Airport
, you'll reach the rocks as follows:
Take motorway A3 to intersection Mönchhofdreieck.
Take A67 south to intersection Rüsselsheimer Dreieck.
Take A60 west to intersection Dreieck Nahetal.
Take A61 north to the exit Dorsheim (2nd exit).
Turn right twice onto K41 direction Münster-Sarmsheim. The Trollfelsen rocks can be seen to the left of the road. There is a very small parking space200m before the rocks or a bigger one some 700m further down. Both are on the left hand side.
Red Tape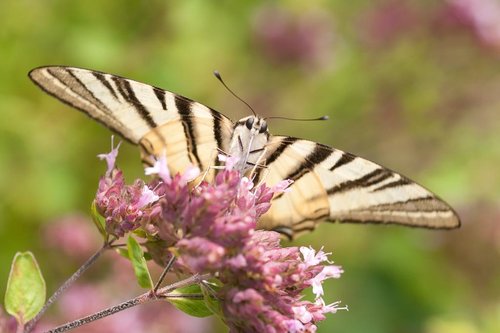 There's no red tape but voluntary restrictions. In spring, the upper towers should not be climbed since birds are nesting there. The lowest of the towers,
Bergschnecke
stands directly above the road and should not be climbed because of the potential rockfall. The only safe side is the western one.
West of
Bergschnecke
there is a small vineyard. Vintners don't like it if you walk or hike through it. Go the long way, using the dirt roads (300m longer).
Accommodation
The closest accommodation is Hotel
Trollmühle
, a former farmstead and mill. However, it is located directly beside motorway
A61
and thus is not the quietest of hotels. More hotels or apartments can be found in the neighbouring villages (often farms or vineries) or in the city of Bingen.
Bingen Tourist Information
Weather Conditions
Maps & Books
Maps
Digital Maps
You can get the official 50k and 25k maps as software CDs, to be found on the web page of
Landesvermessungsamt Rheinland Pfalz
.
CD-ROM 1:50 000 Rheinland- Pfalz/Saarland 4.0
1:50000
ISBN: 3-89637-336-6

CD-ROM 1:25 000 Nr. 3 Mittelrhein Taunus Rheinhessen
1:25000
ISBN: 3-89637-346-3
Regular Maps
Also by
Landesvermessungsamt Rheinland Pfalz
you can get topographic maps of all scales:
l6112, Bad Kreuznach, 1:50000, ISBN: 3-89637-178-9

6013, Bingen am Rhein, 1:15000, ISBN: 3-89637-075-8