I've been browsing the Edelrid website and I've found that in some areas it's forbidden to use standard metal protection; only knots are permitted. Such areas can be found in Switzerland, Germany, Czech Republic and so on. Basically anywhere whre one can find soft sandstone type of rock. Which kinda makes sense, in order to perserve the rock, where metal gear would break the rock.
So I did a little researching and a lot can be found on a topic. Most of such climbing is on Czech-German border. To put things in a perspective, here are few links on the topic:
http://www.summitpost.org/prachovske-skaly/901864
yes, summitpost!
http://www.czechclimbing.com/clanek.php?key=4342
https://elllocesaqui.wordpress.com/2011 ... ith-knots/
http://www.ubc-voc.com/2014/07/02/saxony-climbing
http://neverstopexploring.com/expeditions/czech/
I've found out that people have been climbing there with knots for protection for decades and it worked fine, there was a good test of the stength/holding power of various jammed knots done by Jörg Brutscher at the University of Dresden
http://www.joergbrutscher.homepage.t-on ... knoten.htm
And few pictures of such knots, mostly overhands, figure of eight's and monkey fists with various sizes cordage.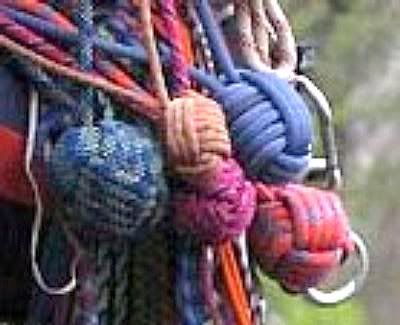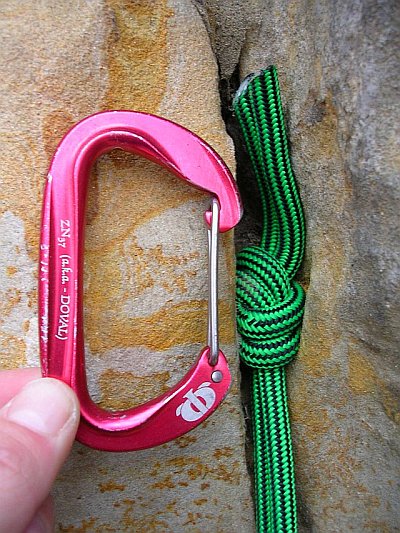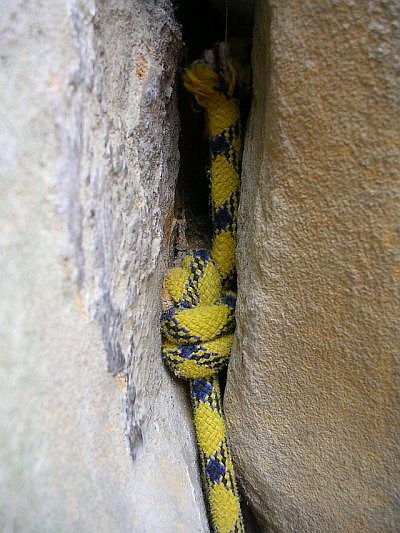 But what suprises me the most are so called tricam knots which are used just like tricams, and apparently they hold.
If anyone knows how to tie those big flat tricam knots, or knows someone who does, please tell me, I'm really curious how to tie that and how do they work.