Cleaning out the gear room....pm me if you're interested. I can also provide more pictures, measurements, or whatever you need. Shipping is $6, no matter how much you buy. Local buyers can pick stuff up in American Fork, UT.
La Sportiva Trango S EVO GTX mountaineering boots, size 41.5 (~8.5 US): these were touted as a summer alpine boot, but they're pretty good at doing a bunch of different stuff. They're used, but have light wear and have a lot of life left (see tread pictures). They're really good for snow couloirs, glacier travel, and they supposedly rock climb well (I've never used them on rock). I've found they're actually pretty good ice boots for warmer locales (i.e. Utah--I wouldn't want to try them out in the Canadian Rockies). They don't take automatic crampons, but work well with the Grivel G12's I have. If they fit me at all and I didn't already have dedicated ice boots and dedicated summer glacier travel boots, I'd keep them.
$130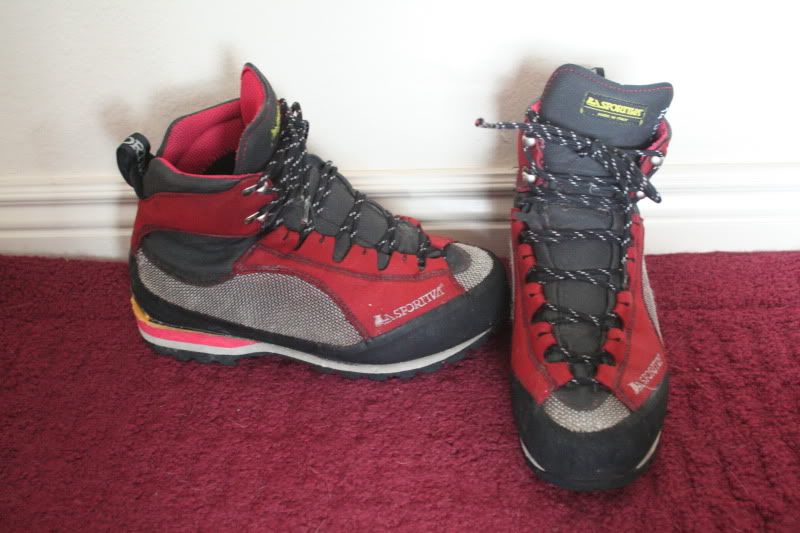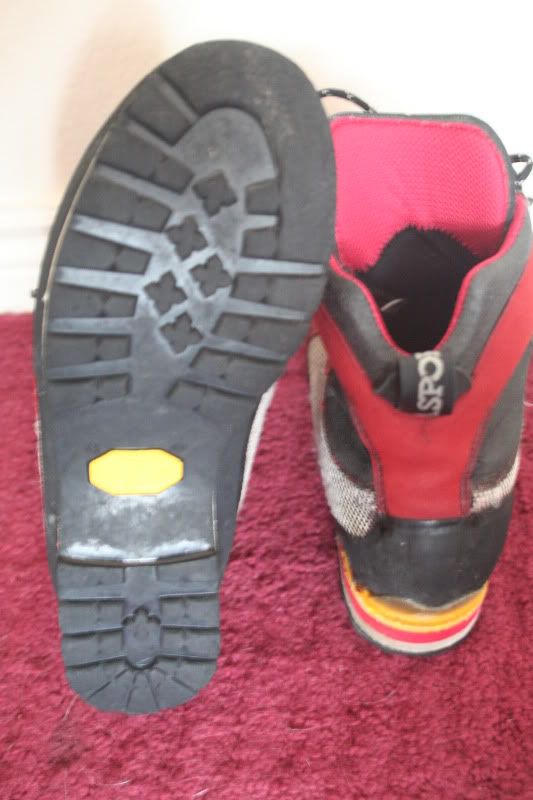 Ultralight Patagonia Specter hardshell, men's small.
Pretty certain it's the Specter, when available it retailed for around $250. This shell is in really good condition, but it's been worn a little. It's an ultralight shell (comparable to the Marmot Precip in weight). Very no-nonsense. Just a little too small for my huge guns. $70
Two Trango Alpine Equalizers. Retail is like $35ish per, I'd take $20 each or $35 for the pair. The gray one has never been used, the orange one was used a couple times in rock anchors, but looks brand new.
Yates Aid Screamers (three). Surely somebody needs these for some gnarly Zion wall or desert tower. I don't aid climb, and certainly not hard enough to need these. $10 each or $25 for the set. (there are three, but only two are pictured--the last one is the same style but in yellow).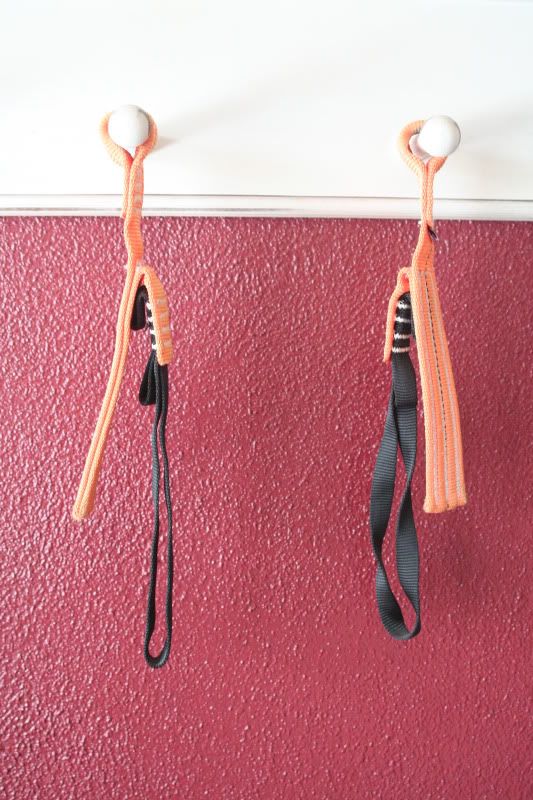 Women's Columbia Titanium Coat, extra small. A good ski jacket. Worn once, like new. Buy it for your girlfriend, your mom, whoever....just get it out of my gear room. $55