LA SPORTIVA SPANTIK BOOTS SIZE 44 $325
These boots are in great condition showing only minor cosmetic scuffs. The heel and toe rands are in perfect shape, the soles appear in new condition. There is a ton of life left in these boots. Seams have been reinforced with seam-grip. I have replaced one of the laces which is why you can see the the different color.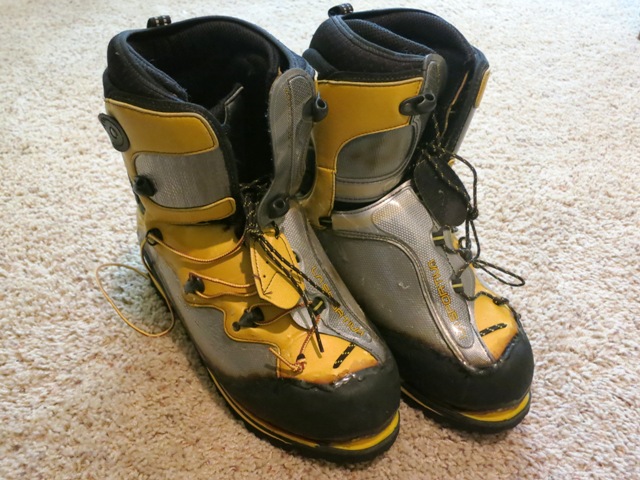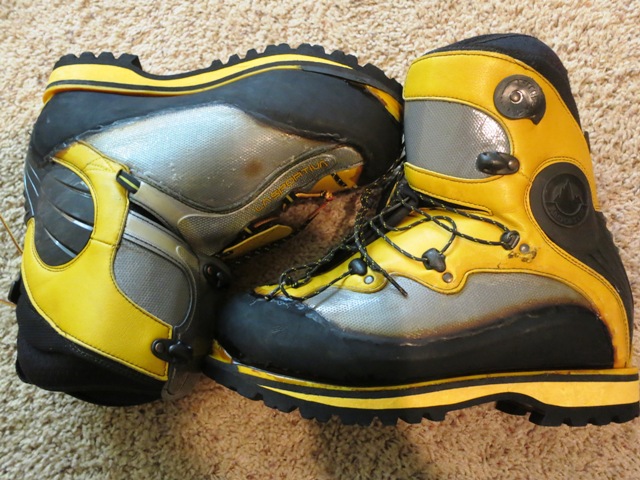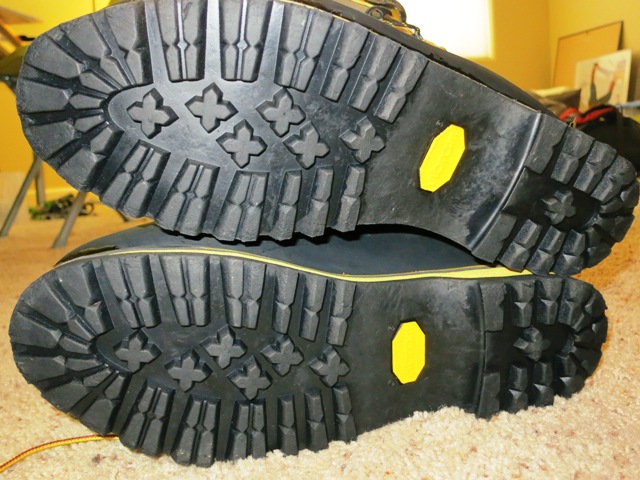 LA SPORTIVA TARANTULA SIZE 40 $40
Used. Soles are still in good shape and have a lot of climbing left.
LA SPORTIVA VENOM SIZE 40 $40
Used. There is some wear on the top (doral) side of the shoe but the soles are in great shape with about six days on the sole.
SUUNTO T1 HEART RATE MONITOR $40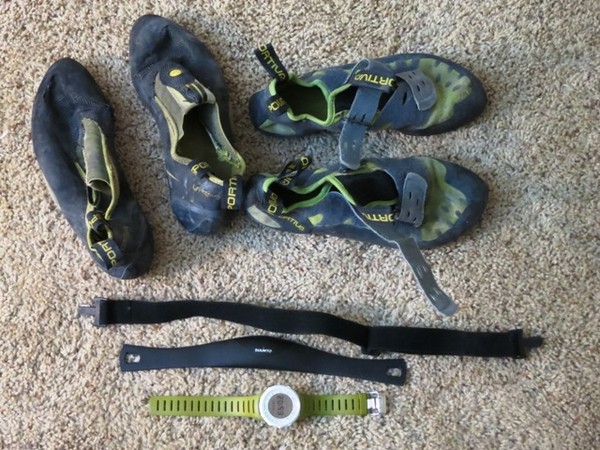 Buyer pays shipping.