As winter is setting in here in Mount Shasta, I am pining for the Southwest as usual. It is hard for me to believe how long it has been since I have been down there. Even though I live in paradise, I think about moving to New Mexico everyday. I often log onto Summitpost just to browse the pictures in Arizona, New Mexico and Utah pages. Here are some of the pages I have been enjoying lately:
Red Butte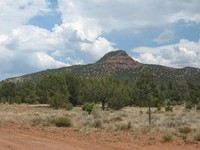 (Bedrock in nearby Valle is one of my absolutely favorite places in the world!)
Four Peaks
Hermit Peak
Cabezon Peak
Selfishly, I hope the AZ/NM contingent here on SP will post some great stuff this winter. I am hungry for some new fodder.