Overview
Mount Ballard and Fissure Peak are two adjacent summits in the Mule Mountains of southern Arizona. Mount Ballard has long been considered the range highpoint, elevation 7,370 feet, but nearby Fissure Peak is just as high, although the map neglects to assign an elevation to it, and leaves off a contour. Past visitors have leveled between the two peaks with a strong consensus that Fissure is about 3-5 feet higher.

The hike to both peaks follows a fine footpath through a burn, some thick juniper, oak and madrone, cactus and grasses, and rocky hillsides. The trail is solid to Ballard, then a little sketchier to Fissure, but moving at an easy pace, most people can visit both summits in about three hours round trip. The views from the top are beautiful, including views into Mexico to the south. Whatever peak is the highpoint gets the honor of having about 2,650 feet of prominence, while the lower peak gets a measly 230 feet.

If you come this far, you are obliged to spend some time in Old Bisbee, one of the most fascinating cities in the country, an old miner's city now turned into an artist's and hippie colony, but still very rough around the edges.


Getting There and Route to Top
The hike starts at Mule Pass, elevation 6,030 feet. The original highway (US-80) wiggled steeply up over this pass but in the 1950s, a tunnel was dug for the modern-day state route AZ-80. However, the old highway still survives, called the Old Divide Road. In 2009, floods washed out two sections of the Bisbee-side access to this road. Thus, you have two options:

East Side (from Bisbee): Exit AZ-80 at the West Highway/Tombstone Canyon exit and proceed south up a residential road. Follow the road past one bend, then park at a pullout near the first barrier where the road is washed out. This is at elevation 5,810 feet and is about 0.5 mile from Mule Pass.

West Side: Find the Old Divide Road turnoff about 0.6 mile west of the tunnel (If heading from the west, the road is to the left near some Kiwanis/Masons/Jaycees signs. Drive up about 0.75 mile to Mule Pass.

At the pass, find an obelisk then find a way through the fencing, gaining about 50 feet to another line of fencing. This is a ribbon of private property. In 2003 we met the landowner who did not mind hikers, but still, be very courteous while there, and move through this section as fast as possible.

Follow a good trail up a ridge to where it comes to Ballard first about 1.7 miles, then another 0.4 mile down to a pass and up to Fissure. Cactus may block some routes between the two summits, but there's always many options. Counting ups and downs, the gross gain will near about 1,900 feet from Mule Pass to the two peaks.

Update (2015): The road to Mule Pass is now open from the Bisbee side (Thanks to lscritch2 for alerting me)







Mountain Conditions
Most of this area is on BLM land. Contact the BLM Gila District Field Office in Sierra Vista for the latest information. Their number is 520-439-6400.







Camping
There are no developed campgrounds in the Mule Mountains. Most land fronting AZ-80 is private. There are many interesting old-time hotels in Old Bisbee and a couple chain places farther east towards Naco.

Bisbee
Bisbee was founded in the 1880s, a copper-mining town to complement the silver-mining town of Tombstone up the road. During the late 1800s, the two towns combined to have the largest population between San Francisco and St. Louis. But the population was almost all men who didn't get along too well. Bisbee was just as murderous a place to be in at this time as any other old-west rough-and-tumble town.

During the early 1900s, as things settled down, Bisbee grew, homes and buildings built into the steep hillsides. A massive fire in 1908 obliterated much of the city. After that, new buildings of brick, many with Victorian themes, were built. Mining drove the town until the 1970s when the market for copper and other metals collapsed. Then the artists moved in, turning Bisbee into a world-reknowned artist's colony, although it still maintains a very vibrant, rough edge to it.

Today, Bisbee is the county seat of Cochise County and has about 5,000 residents split into three or four "sectors". The city limits look like a spider, with Old Bisbee in one section, and newer (relatively speaking) towns such as San Jose, Warren and Lowell in the other sectors.

The heart of Old Bisbee is the Main Street with the artist's shops and studios, and Brewery Gulch with the bars and restaurants. There are many places to stay, but the hotels are all old-style, so go there with that in mind and you won't be disappointed. We stayed at the Old Bisbee Inn (Hotel Lamore) right above Brewery Gulch. If you have the time, a tour of the Copper Queen Mine is absolutely fantastic.

Bisbee • Copper Queen Mine • Trip Report, www.surgent.net, March 2012





Photos of Old Bisbee (Click on an image for a larger view)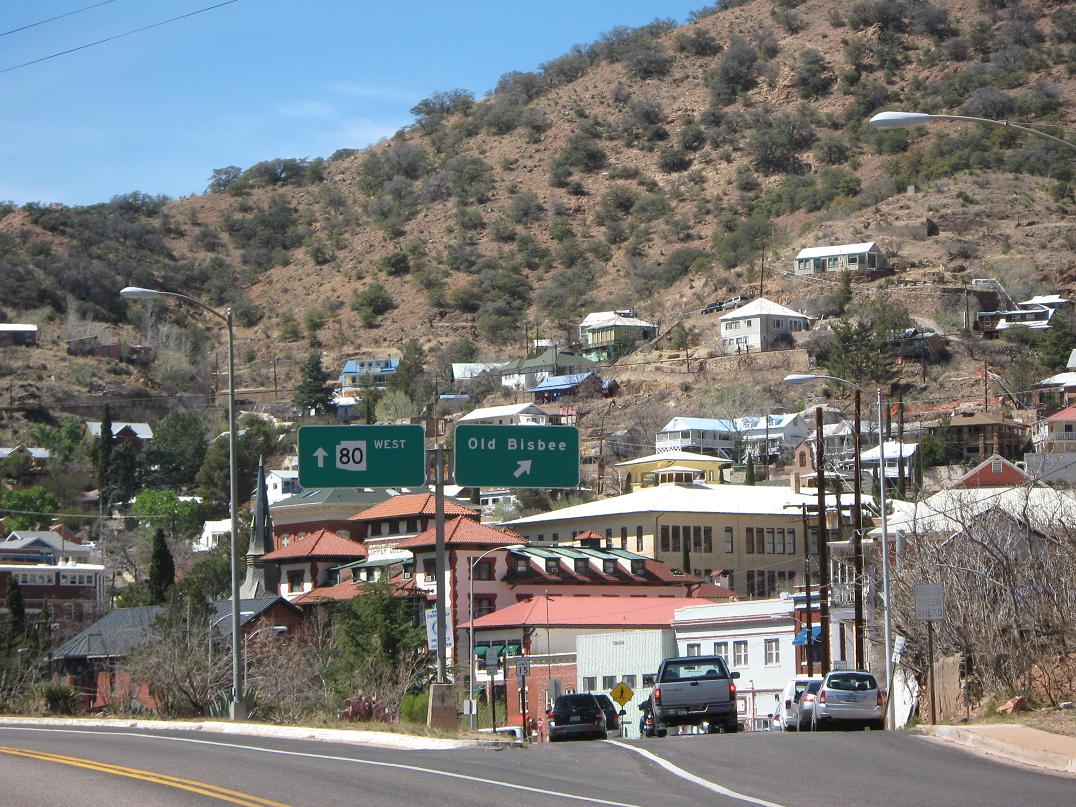 Old Bisbee




Panorama of Brewery Gulch, Old Bisbee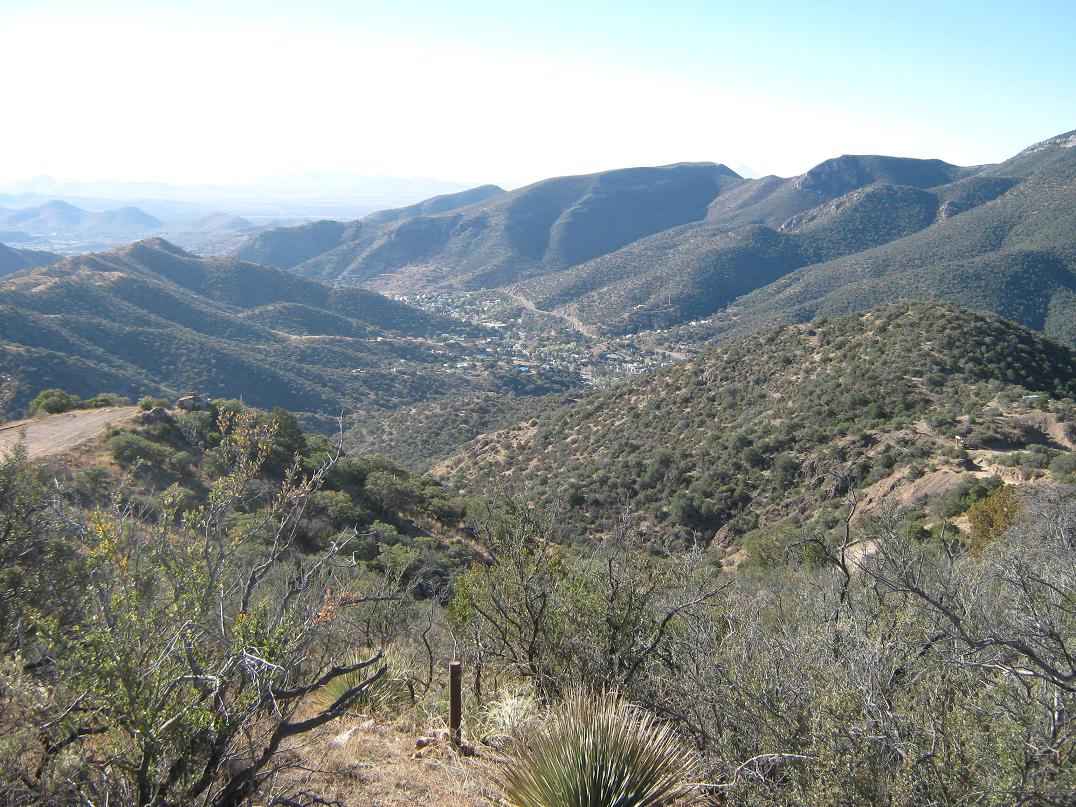 Bisbee as seen from high on Juniper Flats Road




Images