Add Heading Here
[Updated: 06/05/2011] SummitPosters, if you like this report, please vote for it, thanks! Check my profile for all my state highpoint reports.

We hiked Black Mesa as part of our 3 day trip in NM,OK,KS and NE...it took us 3 hours and was a very special state highpoint.




Very foggy during our morning drive from Clayton, NM, the closest town with a motel...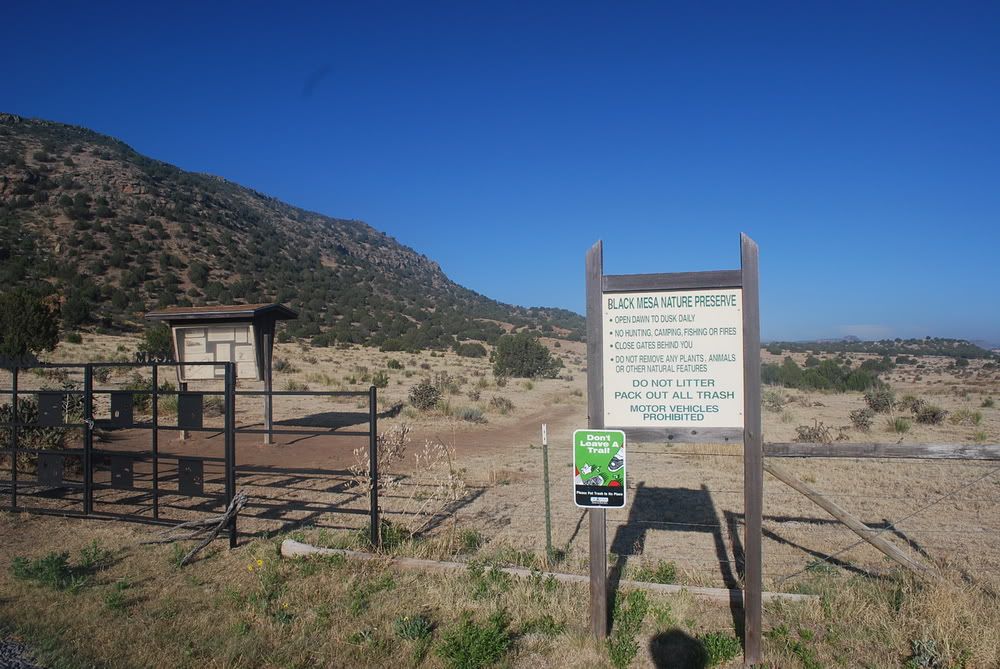 The parking lot and trailhead.

There is very clear signs to this big parking lot, there were 3 cars when we pulled in on a Sunday morning...weather was really nice!




Trail map - very easy to follow - 2 miles on flat ground, .5 mile up, 1.5 miles on flat Black Mesa top. I highly recommend that you stay on the trail.




The flat 1.5 miles on top of the Black Mesa, with the summit monument in sight.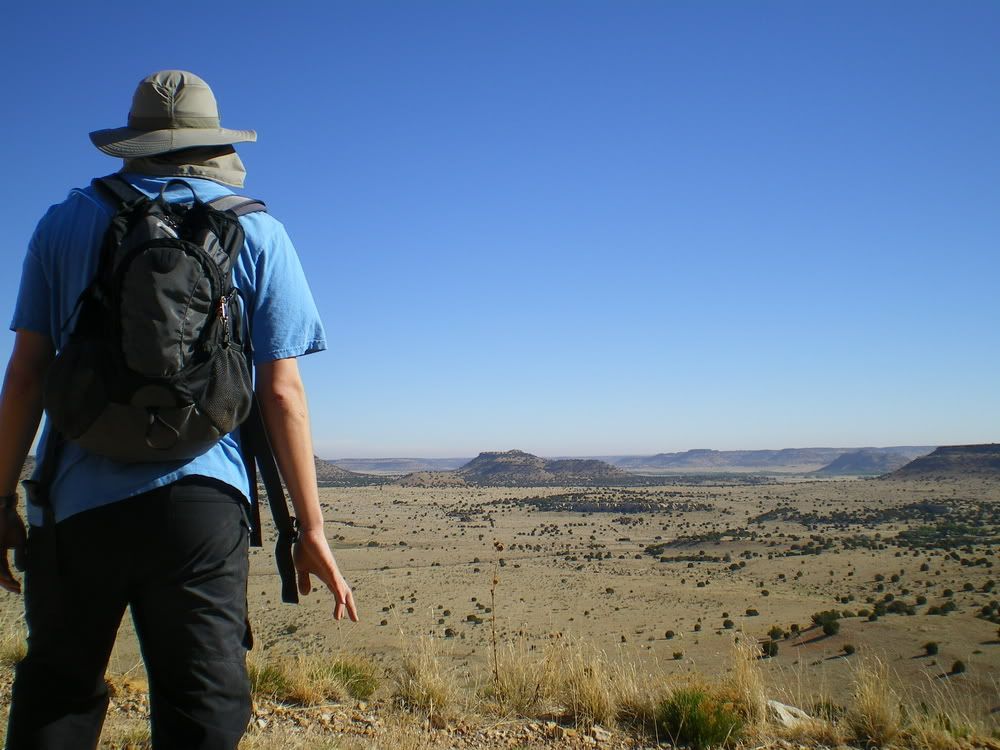 Looking down from top of the mesa, the paved road is clerly in sight.




There is a chair at every mile, 4 chairs in total.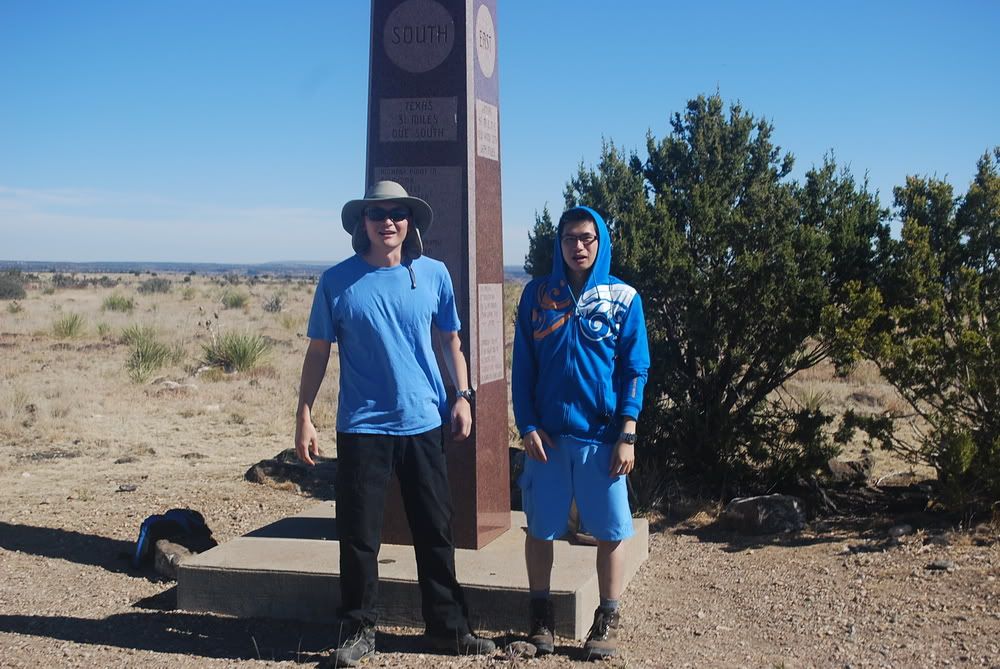 Summit shot by folks from Austin, TX, this is their second highpoint.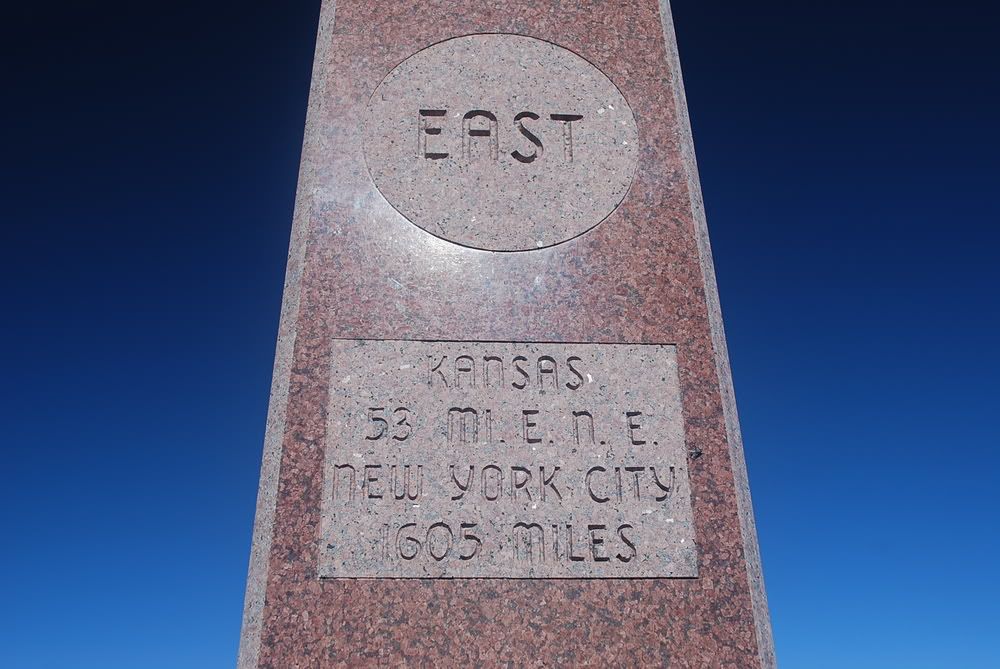 1,605 miles from home.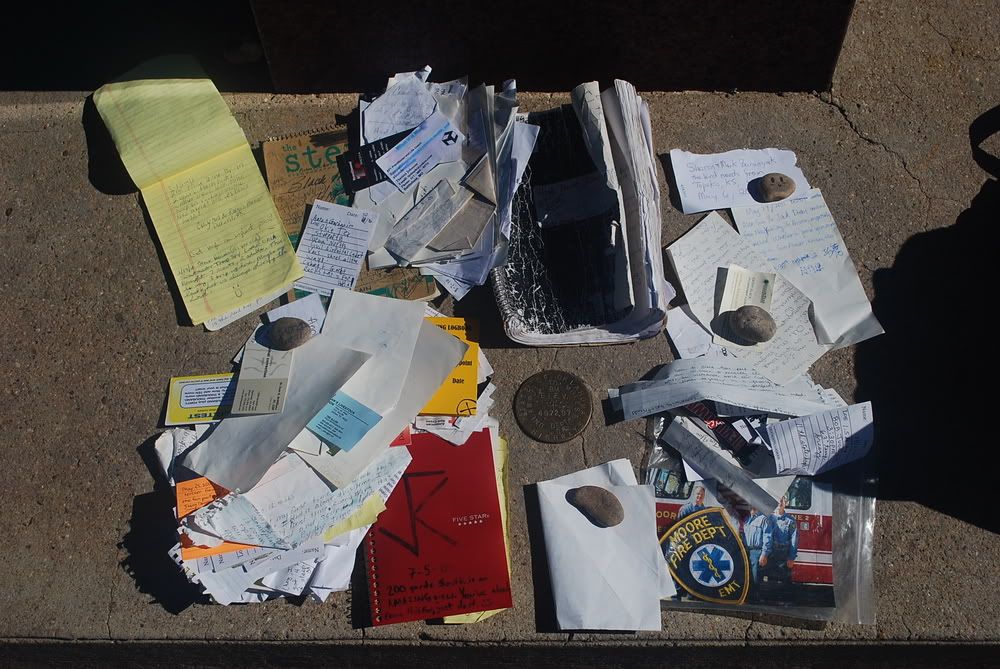 This has to be the most registered highpoint so far... you got all kinds of stuff in the register box, it needs some cleaning...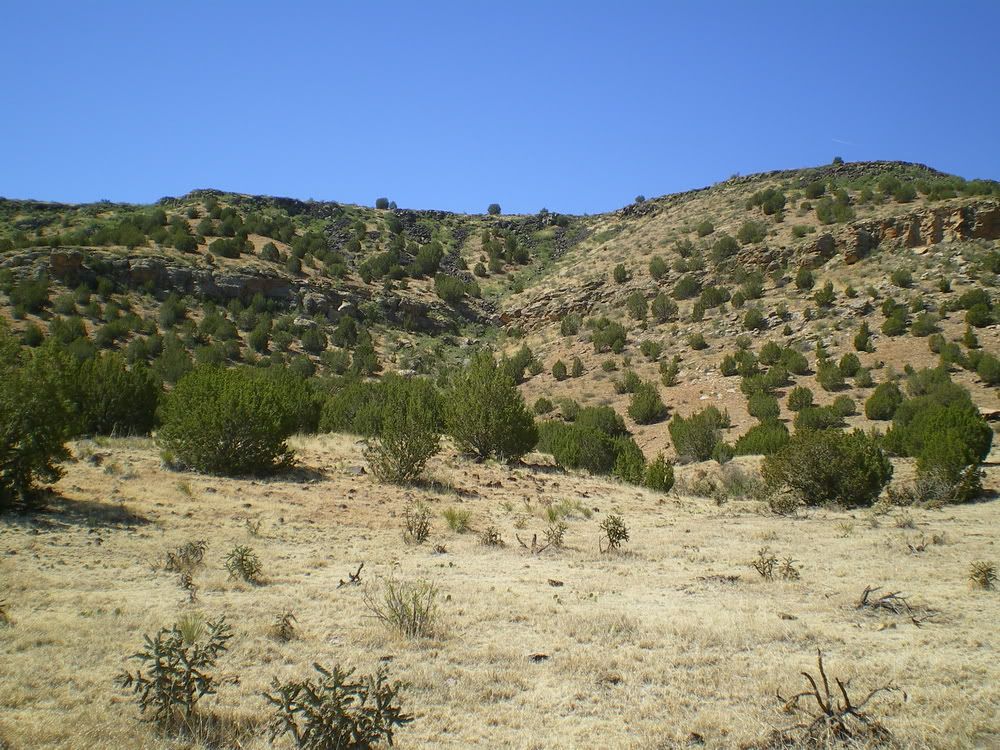 On our way back we did not follow the trail but chose to hike on top of the Mesa ALL THE WAY to the parking lot and then descend. This proved to be a very bad idea... If you look at this photo there are vertical rock scrambling sections which we could not get down safely without belaying... this is also rattlesnake country and you can see lots of snake holes so just stay on the trail~

Also note if you plan on driving up to Kansas you will be driving on unpaved county road for about 20 miles, the road condition is good so don't worry.

Thanks,
Alex

Images