Add Heading Here
[Updated: 05/18/2011] SummitPosters, if you like this report, kindly vote for it, thanks! Check my profile for all my state highpoint reports.

It's hard to believe that 2 weeks ago I was in Colorado fighting snowstorm on Mt. Elbert, and now I am enjoying 95 degrees weather on Guadalupe peak, highpointing is awesome.


Logistics:

Fly in El Paso on Friday night from NY, checked in local Best Western motel and on my way the second morning @ 6 am.

Huge breakfast at local McDonalds always seem to work for me, ok here we go let's get on Rt-180 and drive east. It's about 120 miles away from El Paso.



Pretty cool sunrise as I just started my journey, note that US patrol has vehicle check point on 180 east bound, so if you are not a US citizen (I am not), bring your passport.

Rt-180 is pretty straight with a little bit curves here and there, speed limit gets up to 75 mph.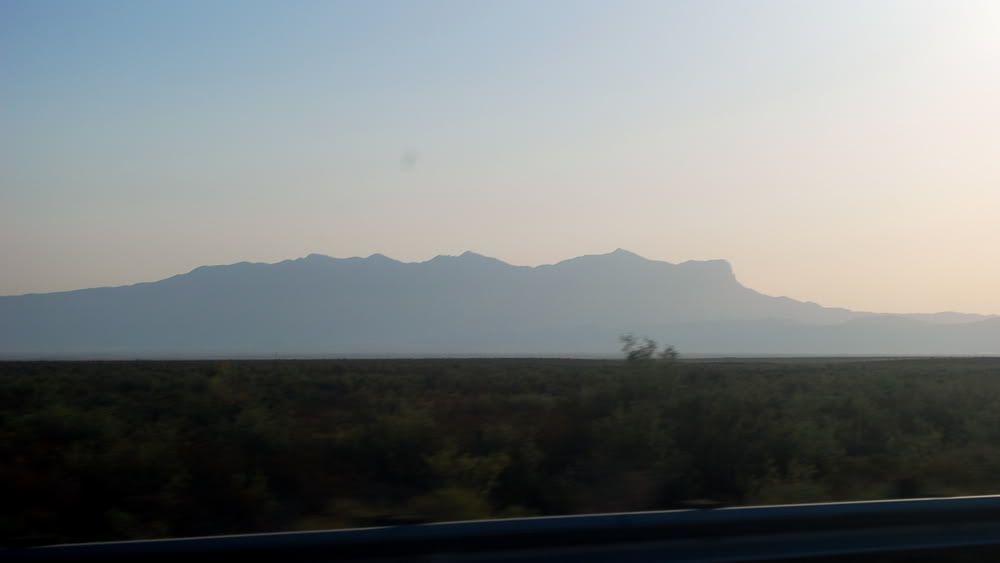 180 goes east-west, and the Guadalupe range is north-south, so you will see this when you get close to the range from the west, very cool. Actually you will see the range about 80 miles away :), you can see El Captain cliff from this shot and where the whole range ended.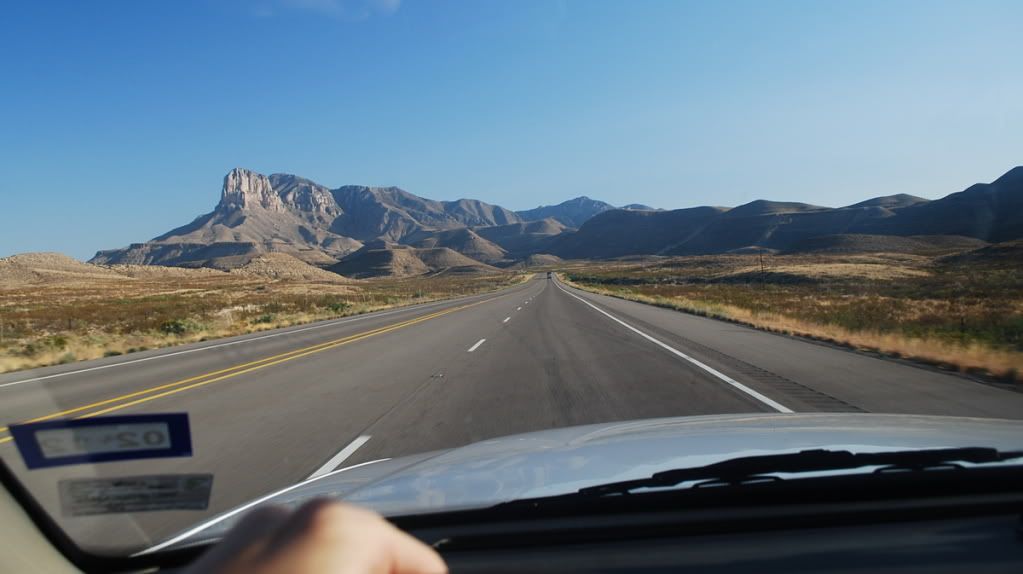 This is obviously when you drove pass the range and looking back from east, as you are driving up north.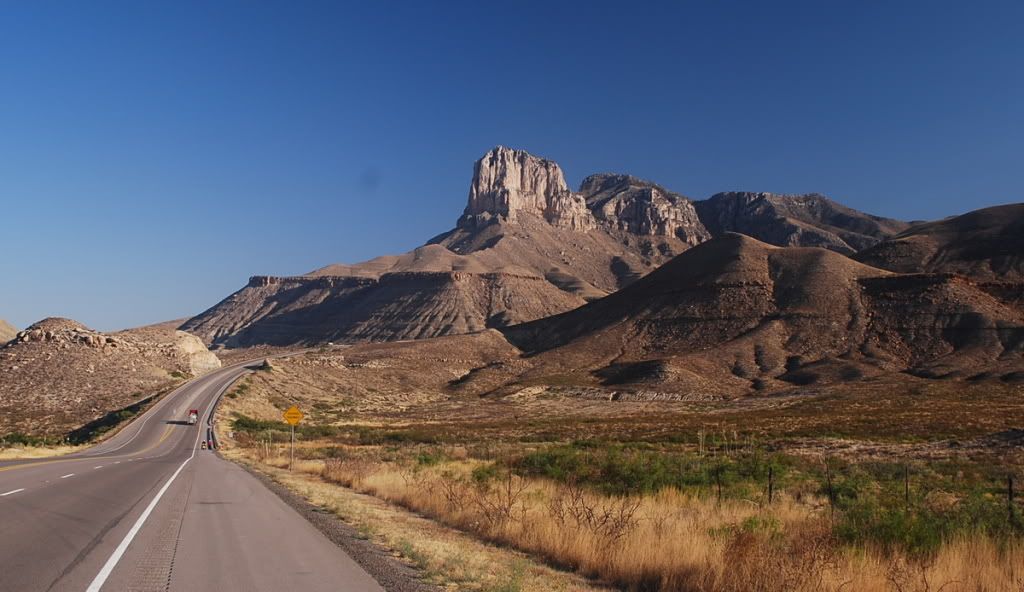 I had to stop and take this awesome photo! Now, after this you will drive another 10 minutes and then you take a left to the Visitor center, don't drive too fast or you will miss the entrance.

When you are in the park, the trailhead is NOT at the visitor center but at the RV camping site, just drive further most and park at the trailhead sign.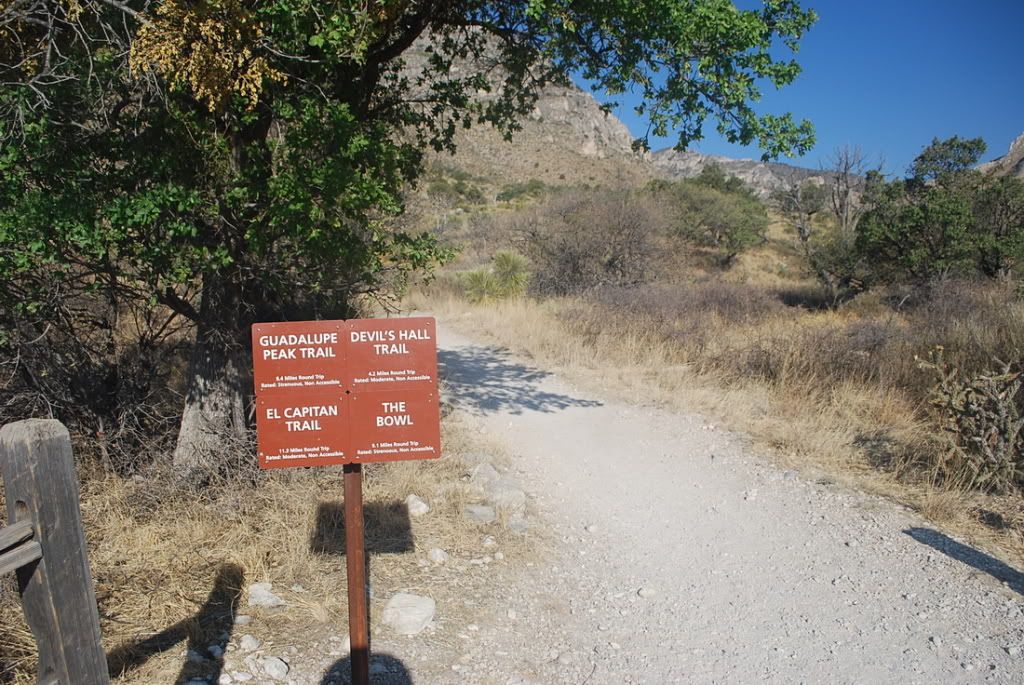 This is the trailhead, don't hesitate until you see this!

Let's review my gears:

8 am start.
3 liter water (consumed 2 liters)
Carried but did not use my light jacket.
no hiking poles because I didn't want to check my bag
ligh pack
food
sunscreen.

4 hours trip including half an hour summit time.

So go light and you will go far :)

Looking back you can see the parking lot, rt-180, and the switchbacks...
Look to your right you see this...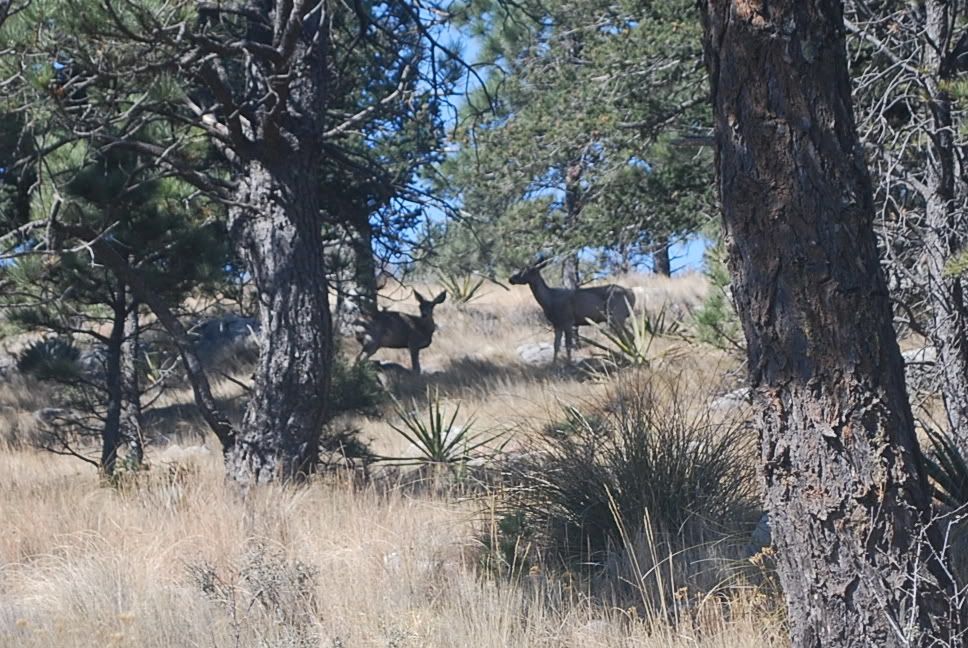 Some cool deers, I saw these two deers again on my way down.
About 3/4 done.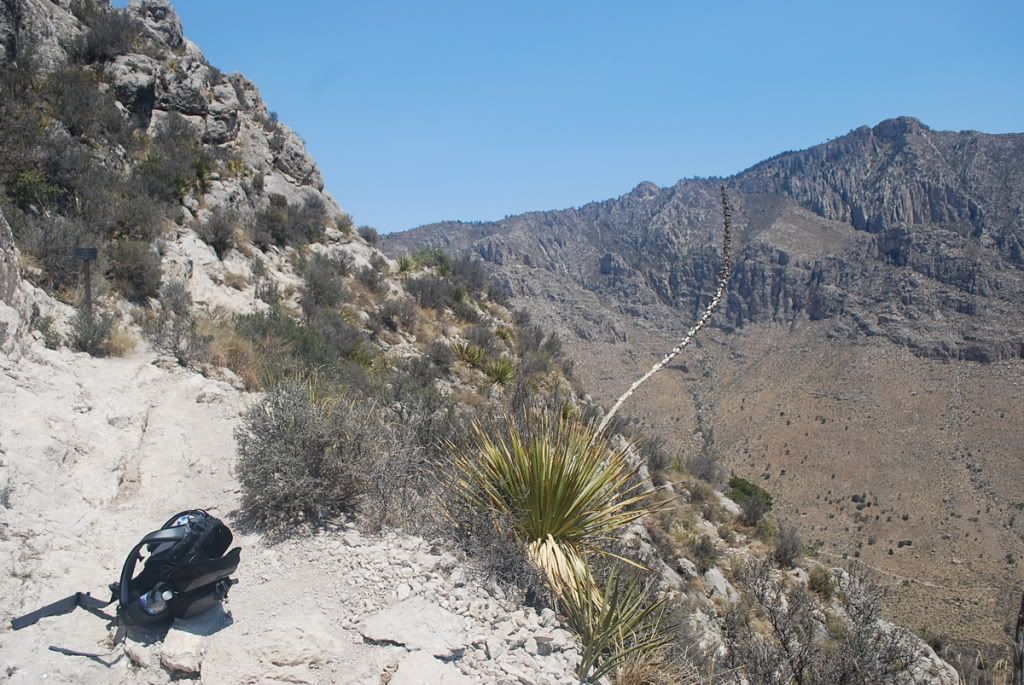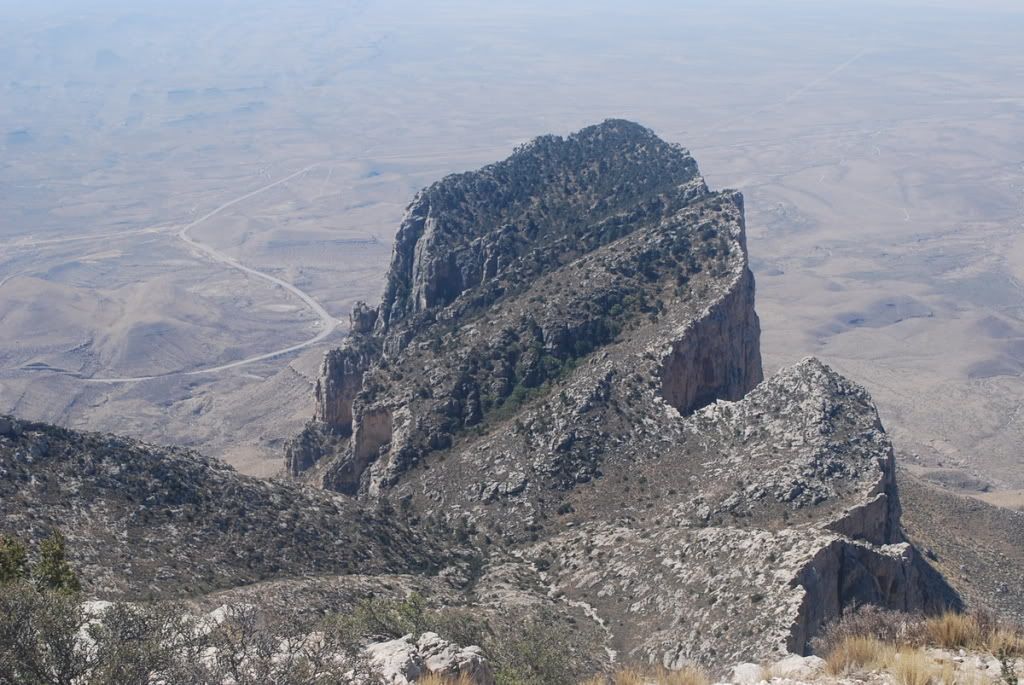 El Captain Reef, when you are about 4/5 done, it's a really striking view!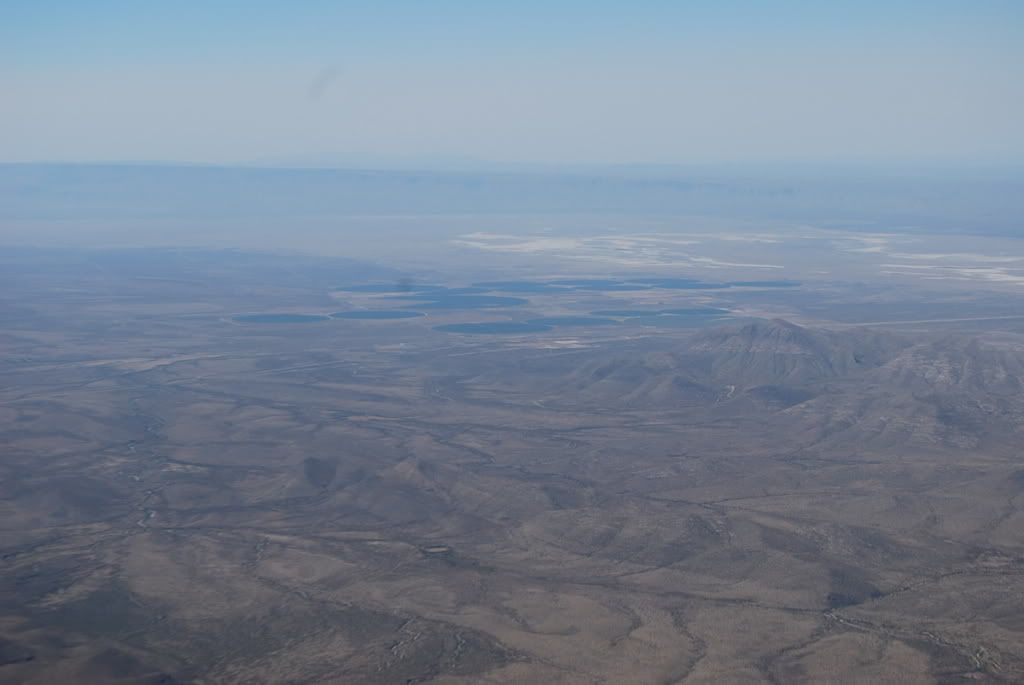 Desert view to your west.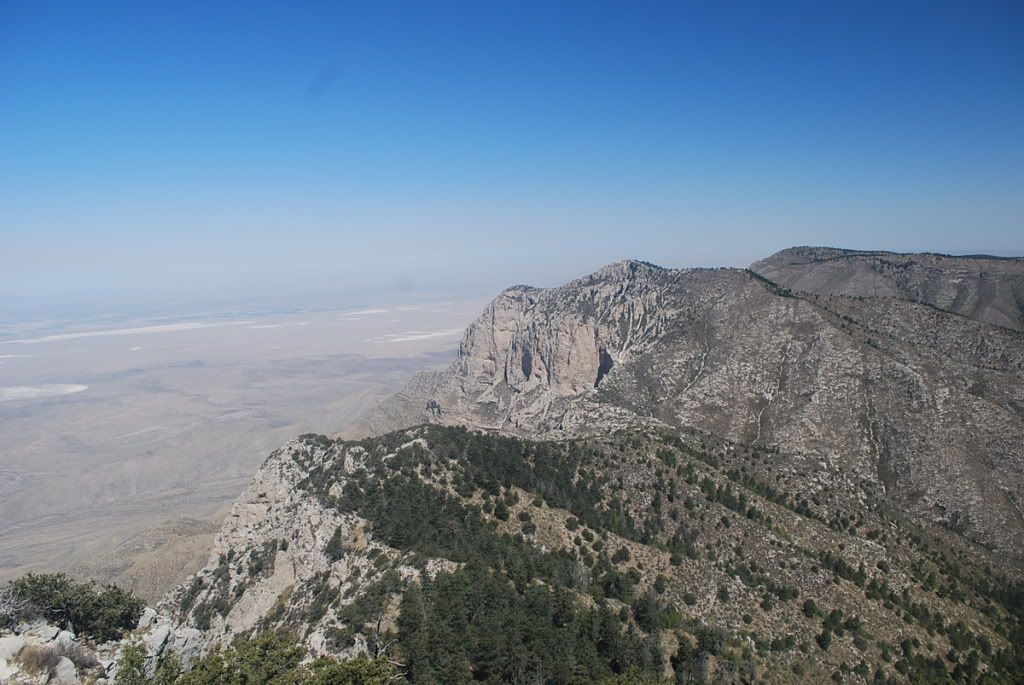 summit view to the northwest.
summit view of El Captain Cliff, where the whole mountain range suddenly ends.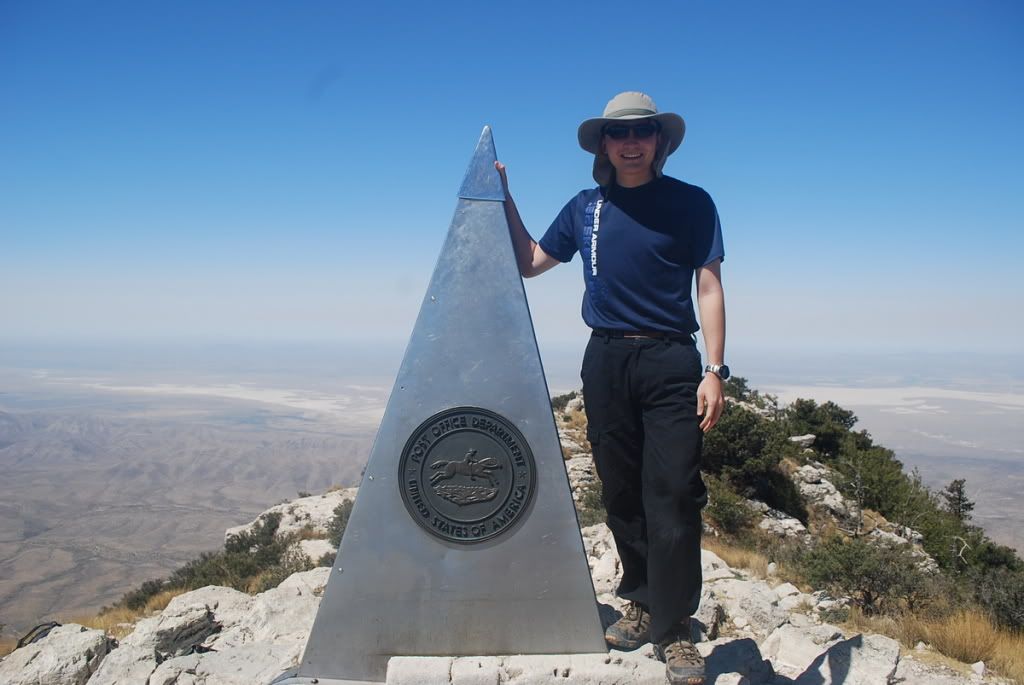 standard summit view, taken by a couple from Scotland.
Very funny moutain log :)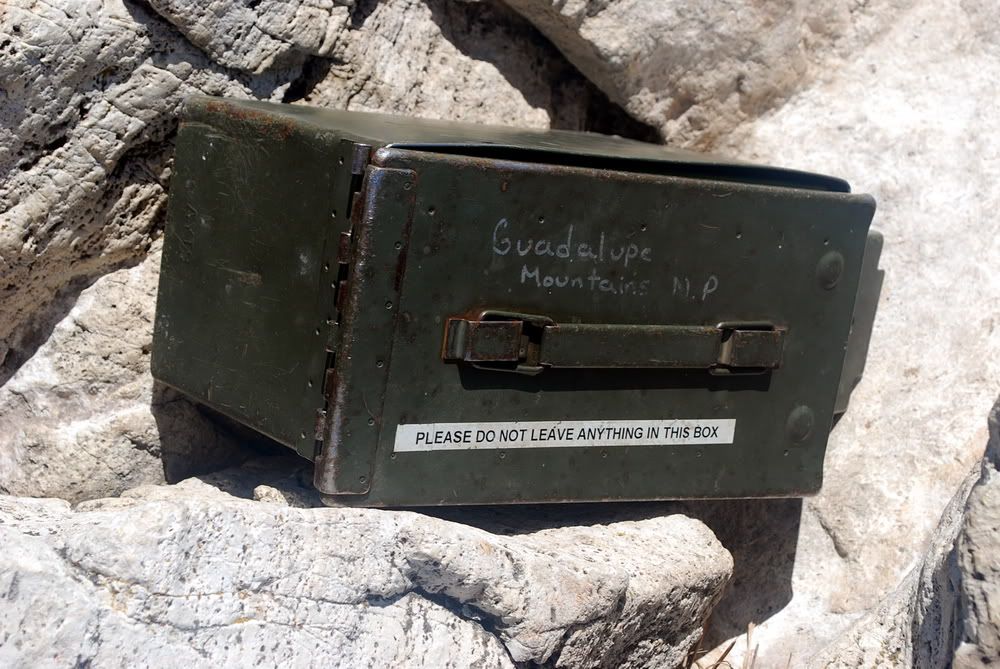 As you would imagine, people leave all kinds of stuff in the mailbox, such as grape Jelly "To The Moutain"

The trail is very well maintained, lots of switchbacks and the fact it is a horse trail means it's never too steep. Family friendly, met about 8-9 groups, everyone is very friendly!

I suggest start early and you can easily finish this noon time, so you can visit Carlsbad Caverns NP in the afternoon, as I did. (I thought it was just ok...oh well, I'll post some pics anyway)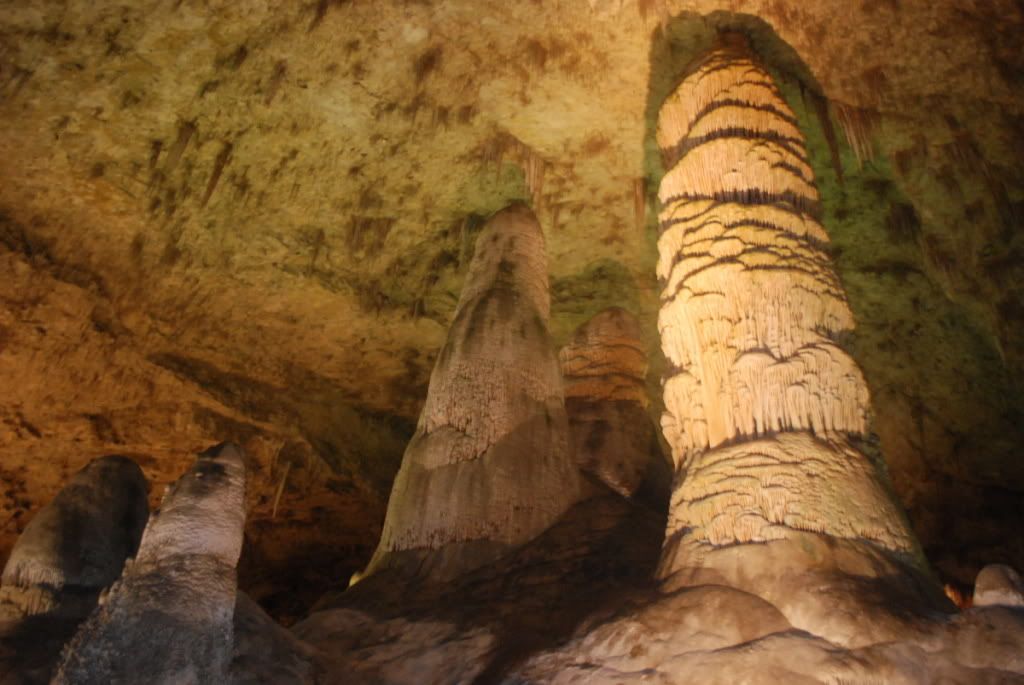 The Big Three.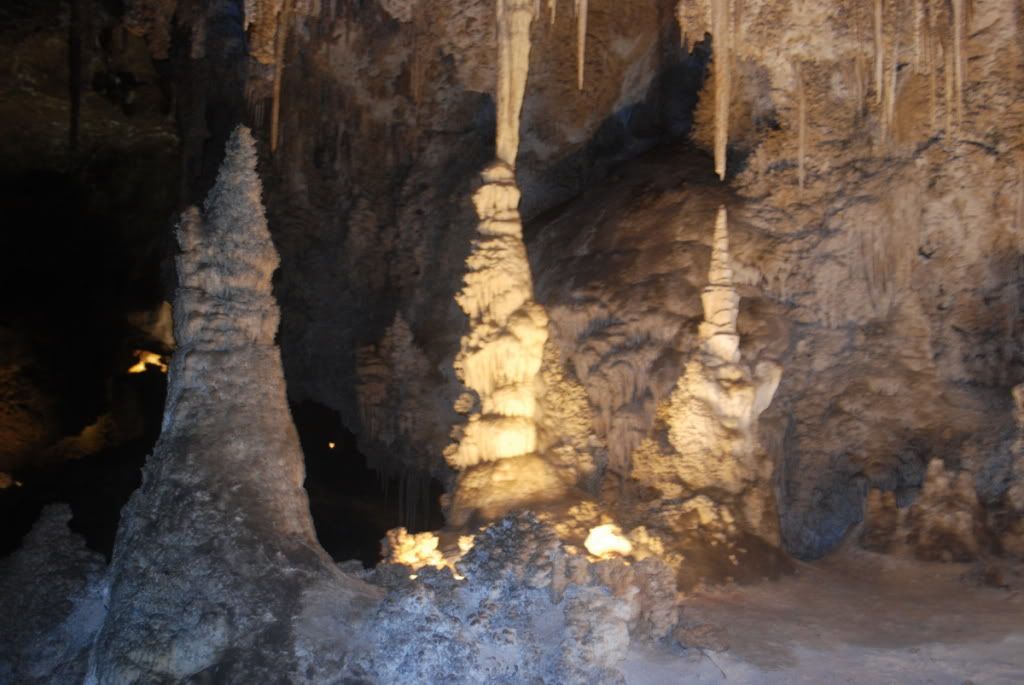 Texas is awesome~

Thanks,
Alex
May.7.2011
Images