Overview
Zamkovského chata ("Zamkovsky's Hut") is one of the most charming chalets in the High Tatras.


Open: The hut is open around the year.

Lodging: There are rooms with beds for 23 persons (mostly as bunk beds), plus a common dormitory in the upper floor for 14 persons (on mattresses).

Food: The hut offers delicious dishes, of which I particularly like the garlic soup (cesnaková polievka) and the steamed dumplings with sweet fillings (buchty na pare), but everything else on the menu is just fine. You can eat in the dining room located on the basement, or on the outside terrace which is very popular in the summer months.

Water: Available from the tap, never had problem with it.

Location: The hut is located in the pinewood forest of Malá Studená dolina (Little Cold Valley), but close to the treeline. The famous "Upper Traverse Trail" of the Tatras (called Magistrála) leads close by.

Access: Zamkovského chata can be approached on various signed trails. The easiest and fastest option is Hrebienok, but you can get here from Tatranská Lomnica and Tatranská Lesn settlements, and the Téry Hut (Téryho chata) as well.

Facilities: Water toilets (separate facilities for guests just dining and those who are staing overnight) and showering possibility.


Contact
Hut manager: Jana Kalinčíková

Phone: +421-905-554471 (cell phone, write a text message to book accommodation) or +421-52-4422636 (landline phone)

Website: www.zamka.sk


Brief history

The hut was built by the renowned mountaineer, István Zamkovszky (1907-1961, with Slovak spelling: Štefan Zamkovský) and his wife Ludmila, in 1942/43.

1943 - the hut opens its doors
1948 - nationalization by the Czechoslovak state
1951 - officially renamed to "Captain Nálepka Hut" (but remained "Zamka" among the public)
1992 - the descendants of Zamkovszky regain ownership


External Links

You can read a detailed review about this hut in English and in Hungarian.

Discover more mountain huts from Europe on mountainhuts.info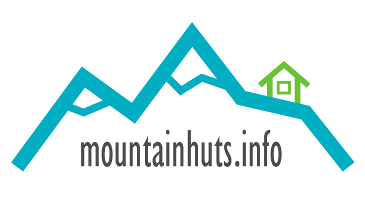 Images