Overview
Cumberland Mountain is a low La Plata Range 12er accessed by hiking along Colorado Trail Segment # 28 to Kennebec Pass towards the ruins of the impressive Muldoon Mine. The hike to the summit is straightforward with minimal route finding and is rated class 2. Views of the San Juans and fellow La Plata Peaks from the summit are unbeatable.
Getting There
From Durango:
-At the Main Ave 25th St intersection, reset your odometer and head west.
-Stay on 25th St as it turns into Junction Creek Rd, CR204 and finally FSR 171, past the Animas Overlook after 10.6 miles.
-Continue past the Animas Overlook for 9.8 more miles until you see a sign on the right that says, "Colorado Trail 1 Mile".
-Continue for 1 mile past the sign, keeping an eye out to the left for a marker for FSR-171N.
-Travel on FSR-171N for approximately .8 – 1 mile to the Colorado Trail.
There is a small sign along the side of the road for the trail but it isn't obvious. Look for the trail intersecting the road. If you see an open campsite on the left side of the road, you have gone too far. If you come to the end of the road to a roundabout, you've also gone too far.
Route
Route: East Ridge
Round Trip Mileage: Approximately 10 miles
Elevation Fain: Approximately 2,200'
From your vehicle, begin switch-backing your way up the Colorado Trail towards Kennebec Pass. As you leave the trees, you will be able to see Cumberland Mountain, Snowstorm Peak and the Muldoon Mine ruins.
At the Kennebec Pass/Cumberland Mountain junction, head south towards the Mine. Hike to the last structure and pick your way up the East Ridge, following the path of least resistance along the tundra and around the willows and wildflowers.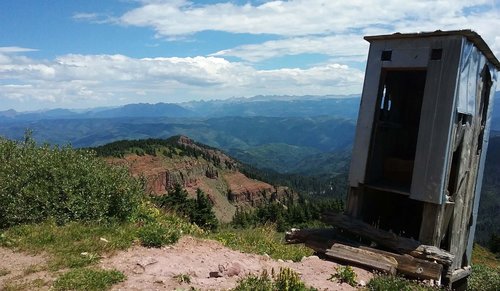 The hike steepens towards the summit, with the last 200' being the steepest section of the route.
To descend you can either go back in the direction that you summited or head down the Northwest Ridge back to Kennebec Pass and the Colorado Trail, back to your car.