I sometimes study maps looking for routes and often, though not always, I find one that's doable. Looking at this snowfield as a route to the top of the ridge and wondered if any experienced snow-climbing SPers might offer an opinion on its feasibility.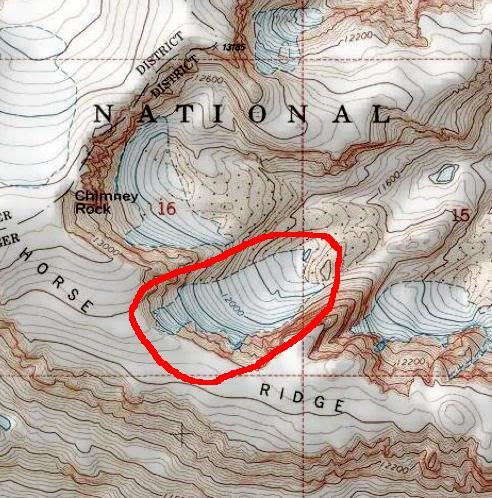 The last 600+ feet look pretty damn steep to me but I can't help thinking it might be possible. I'm probably a 1 on a scale of 1-5 in terms of experience with steep snow, having taken a course on self arrest and basic snow skills but with only 1 similar climb (Andrews Glacier in RMNP) on my resume.
One of the voices in my head says, "You can do it, just start early and move cautiously." Another says, "It's too steep, hone your skills a bit more before you tackle this one, fool!"
Should I pursue this or save it for another day?
Appreciate any input you might have.
Thanks!!
Bill