Overview
Chata pod Rysmi
("Hut under Rysy") is the youngest and highest situated chalet in the
High Tatras
.
Open:
The hut is open from 15 June till 31 October, as the route that leads to it is closed for ordinary tourists in the winter season (more details here: about
general winter closure
in the Slovak part of the High Tatras).
Lodging:
The hut has undergone complete reconstruction between 2010 and 2013. The rebuilt hut was officially opened on the 25th of September, 2013. Accommodation is available again (14 beds on the upper level).
Food:
The hut offers food service to its visitors (spacious dining room in the basement). The menu is subject to what's currently in stock, but you are guaranteed to find something to eat, except if you are a vegetarian. I may highly recommend their cabbage soup (kapustová polievka). Breakfast (rich smorgasbord) is available for overnight stays.
Water:
Drinking water is scarce so it is reserved only for the hut's personnel and kitchen. You can buy bottled mineral water, soft drinks and beer to quench your thirst.
Location:
The hut is located in a rocky area below the Váha saddle, on 2250 m above sea level. It is surrounded by three peaks:
Rysy
-
Vysoka
-
Ťažký štít
. There is a nice view on the two latter from the hut, the summit of Rysy is not visible.
Access:
The hut can be approached only on foot, but it is accessible both from Slovakia (
Štrbské pleso
) and Poland (
Morskie Oko
). From the Slovak side, the first section is comfortable walk until Popradské pleso (mountain hotel), then a gradually steepening but solid hiking path up Mengusovska valley and passing by the picturesque Žabie tarns. A short section is equipped with chains to assist hikers when the rock is slippery. From Poland, the ascent is more strenous, as you have to climb over Rysy peak, then descend about 250 m on the other side. Both approaches are marked hiking trails. The upper part of the Polish route leads on exposed terrain and the fixed chains come handy for most people, but it is safely passable in good weather.
Facilities:
This is a basic chalet, the toilet (latrine) is located outside, and due to scarce water, there is no showering possibility.
Contact
Hut manager
: Viktor Beránek
Phone
: +421 903181051 (cell phone, write SMS to book accommodation)
Website
:
www.chatapodrysmi.com
Brief History
The idea to build a mountain shelter in the upper part of Mengusovska valley came up as early as the end of the 19th century. However, the construction was put off because of technical and financial problems. Finally, the plan came into reality a couple of decades later:
1933 - opening ceremony
1954 - hut got damaged by an avalanche, followed by reconstruction
1977 - the hut is extended by an upper floor
2000 - another avalanche destroys most of the hut, which is partially reconstructed afterwards
2010 - complete reconstruction begins
2013 - reconstruction ends
External Links
You can read a detailed review about this hut in
English
, in
Polish
and in
Hungarian
.
Discover more mountain huts from Europe on
mountainhuts.info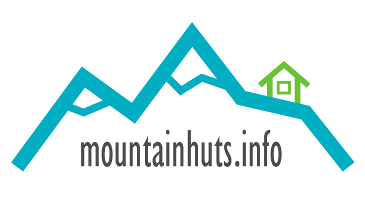 Skialpinism around Chata pod Rysmi, December 2009