Overview
Gran Montaña
- Big Mountain - how on earth can a feature, the summit of which is a mere 711m high be called mountain, or worse, a big one? The location is
Fuerteventura
, the second largest island of the
Islas Canarias
, the volcanic archipelago to the west of the North African coast. In its history the island possessed three stratovolcanoes of up to 4000m height but the instable foundation crumbled away in giant landslides. Today, what is left, is a mountain range in the south, the
Jandia Chain
and one in the centre of the island, the
Betancuria Range
.
This latter range is thus the second highest range of the island and
Gran Montaña
is its second highest summit. The highest one,
Pico de Betancuria
, is a standalone mountain of 724m around which the remainder of the range forms a 270° circle, open to the east. This circle is a long ridge, the most panoramic feature on the island.
Gran Montaña
itself is located at the south-western turning point of the ridge and looks across the plains in the east and south to both tips of the island. Without a doubt it offers the best views of the island.
Unlike
Pico de Betancuria
, which can only be reached by a trailless scramble from the former island capital of
Betancuria
,
Gran Montaña
can be reache by a variety of paths from nearly every direction. In the north an old Camino Real (King's Highway) connects
Betancuria
and
Antigua
and from
Degollada de la Villa
, where it crosses the range a marked path leads to the mountain. From the east a similar Camino Real connects
Vega de Rio Palmas
with
Pajara
across
Degollada de los Grenadillos
from where some bushwhacking leads you across
Cuchillo de Esquen
, the knife edge to
Gran Montaña
. There are more paths through any of the valley, which lead to the ridgeline, the shortest of which is
Valle del Corral
, which leads to the mountain from
Vega de Rio Palmas
directly.
Fuerteventura
is a desert island and in general you will find everything scorched and burned. However, in winter, when rainstorms occasionally hit the island, parts of the desert will change. The
Betancuria Range
appears to attract most humidity and by the end of December it starts to cover in a thin layer of green. There is not much time for the plants to grow so they jhave to do it quickly - and they do. We climbed to
Gran Montaña
twice in eight days during our second visit and we found the summit rocks to have disappeared beneath the vegetation.
360° Summit panorama
Getting There
Though there are ferries from the Spanish mainland to the Canary Islands, they take more than 24h for the trip. Therefore almost all visitors go by plane. Every travel agency in Europe offers flights, hotel rooms, apartments, rental cars etc. so that reaching the Canaries is rather a matter of money than opportunity. During the summer season flight fares can be reasonable but during the Easter and Christmas holidays you have to be prepared for additional fees of 500€ per person.
Fuerteventura has its own airport south of the capital Puerto del Rosario close to the center of the island. There are public bus lines but – like on all the islands – they don't run too regularly. If you plan to stay on your own, better take a rental car right at the airport.
There are several starting points for Gran Montaña, all of them leading across panoramic trails. The most direct access is from
Vega de Rio Palmas
but
Betancuria
,
Antigua
and
Pajara
are also possible. For the most beautiful ascent through
Barranco de las Peñitas
you have to start at the hamlet of
Buen Paso
to the west.
From the airport near Puerto del Rosario take FV-2 south

Use FV-413 west to Antigua (1st trailhead).

For Pajara turn onto FV-20 south to Tuneje. In Tuneje turn onto FV-30 to Pajara and Vega de Rio Palmas.

For Betancuria and Vega de Rio Palmas take FV-30

For Buen Paso turn onto FV-605 in Pajara and one kilometre later turn onto FV-621 to Ajuy. A few km later a side road turns off right to Buen Paso.
Red Tape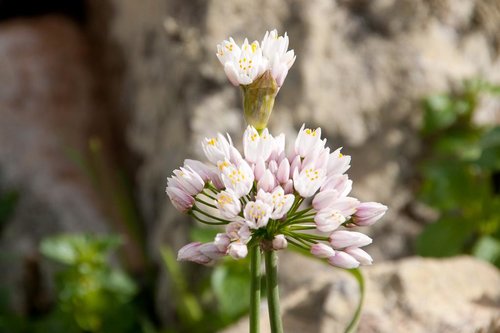 There's no red tape. However in around the villages there are lots of fields and gardens and the path vanishes among them. Respect the property. Also the old path from
Vega de Rio Palmas
to
Degollada Pechillera
has been closed due to the heavy erosion on the trail. You can still hike it (we did) but technically it is not allowed and you have to climb across cattle fences.
In the vicinity of
Gran Montaña
there is the only "forest" on Fuerteventura, a small patch where small trees grow. The area is protected by fences and should not be entered. Also, you'll find traps laid for rabbits all across the range as well as an occasional hunter lying in ambush. Take care to get yourself noticed.
Accommodation
For holiday homes, hotels or apartments either consult your nearest travel office, or – search for lodgings on Google. There are several sites on the web, dedicated to rent privately owned houses or apartments. Prices are generally a bit less expensive than for tour operators but you don't have as much security.
The Betancuria area has not (yet) been developed for tourism so that you won't find big hotels or apartment blocks in the area (though there are lots of souvenir shops). There are inns in the surrounding villages where you might be able to stay for the night. The closest holiday town is
Caleta de Fuste
on the east coast.
Weather Conditions
Fuerteventura is usually swept by fierce north-western trade winds. Though they deposit their humidity on almost all of the other Canary Islands, Fuerteventura (as well as Lanzarote is simply too low to form a decent obstacle. Therefore the climate is very arid. However, winds regularly are pretty strong, especially on the mountaintops. It pays to take warm wind-stopping clothes with you.
For some time of the year, eastern winds prevail, which almost always carry clouds of Sahara dust with them. Usually this means reduced visibility but in some occasions "Kalima" occurs. Fierce storms take up the dust from the Sahara and sweep it across the islands. In these times visibility is nil and sometimes even airplanes have to be grounded.
Maps & Books
Maps
Regular Maps
Fuerteventura
Kompass Map WK240
Kompass Verlag
1:50000
ISBN: 978-3-85491-174-6
Digital Maps
Kompass is the only company known to me which offers GPS digital Maps. In addition for those of you with Garmin GPS receivers there is a map source map set of all Canary islands out there.
Fuerteventura
Kompass GPS4240
Kompass Verlag
ISBN: 978-3-85491-222-4

Islas Canarias
Map Source custom map
By Manfred Pepper
downloadable zip-file
Books
My recommendation is a guidebook by Rother Verlag, available in German. The book is an excellent hiking guide covering all the interesting areas of the island. Since it comes with small maps for each excursion it might even be used without a map to support them.
Fuerteventura
Rolf Goetz
Rother Verlag
ISBN 978-3-7633-4303-2
style="display:block"
data-ad-format="autorelaxed"
data-ad-client="ca-pub-6523272176520096"
data-ad-slot="7132222476">