Overview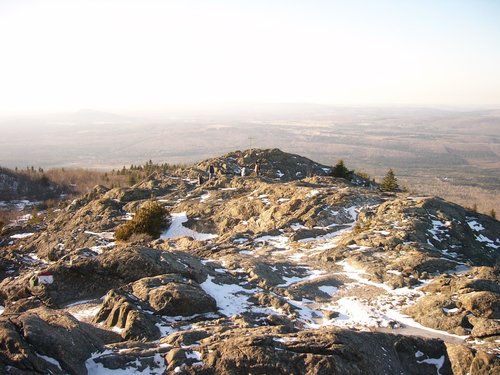 This little mountain it's really special, is not high but you have a strange impression of high altitude. There are no others mountains close, for this reason it is possible to see in clear days Mont-Mégantic and Mont-Orford. Formed since 500 millions years, it's a part of Appalachain range.
Mont Ham is family outdoorscenter whitout lucrative goal, only to premote wild life and flora.
Getting There
From Montreal, take the highway 10 to Sherbrooke, merge on secondary road 216 untill Ham Sud, turn to left at the intersection of 257. Go ahead for 2 km.
Red Tape
Sorry, no pets
Camping
It' is possible to camp with tent for 25$ per night . You can rent a amerindian Tipi (two people) for 60$ per night, 12$ for extra people. The fire wood it's include.
In the winter time only, you can camp on the summit for 12$ per night per people.
External Links
http://www.montham.qc.ca/
Pictures
Map