Overview
Volcán las Viboras, is an extinct Hawaiian volcano with 1070 mts/3510 ft. Cinder cone that caps a basaltic shield volcano, is the most prominent of several fault-controlled cones near Laguna Atescatempa. Flank fissures have fed many youthful lava flows, particularly on the western flank of Chingo and the northern flank of Volcán las Viboras.
This volcano's name (The Vipers) derives from the plentiful snakes found in this area.
Getting There
From Guatemala city go to Jutiapa, then looking for Asunción Mita and Atescatempa Lagoon. Atescatempa is 175km from Guatemala city.
Ask for village Horcones, then walk 5 kilometers.
Is possible to climb it in 20 minutes... so if you go walking from Horcones one hour is ok.
Ask for some guide, they will show you the path to the caves.
Take care in the raining season, huge quantities of ticks "mostacilla".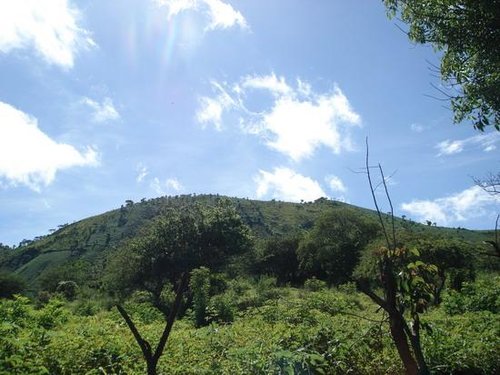 External Links
some info
Deguate
My own site