Overview
Żabi Koń

Žabí Kôň

Simonturm

Simon-torony


The classic Tatra's peak. Summit, like Ostry Stit is one of a hardest to reach by ordinary route crag in Tatra Mountains. Żabi Koń it's a lowest top, in ridge separates Doline Rybiego Potoku (Fish Torrent Valley) for Žabia Dolina Mengusovská. In the ridge, Żabi Koń is separated from Żabia Turnia Mięguszowiecka by Żabia Przełęcz Wyżnia (Higher Żabia Pass) and from Rysy by Żabia Przełęcz (Żabia Pass).
Watching from south or north Żabi Koń has original, but dumpy figure, however from west or east looks like dangerous and sharp crag.
View from summit although a bit limited is interesing, but fragments of views during ridge and wall climbing (because of big exposition) are probably in group of most beautiful in this mountains...
Normal route - East ridge from Żabia Pass (III+)

Approach start from Mountain Hotel Popradske Pleso (look section Camping and Transport) to the Žabia Dolina Mengusovská by red trial (1h15min). From there on heap high under rock of Żabia Przełęcz (30min). Next slantwise right to depression. From depression by gully and on the left to terrace in half of slope (25min). Next - up by next steep rock gully to place, when gully became a overhang. After it, right by slabs rock to right branch of gully. By it, up under vertical rock. Now left, by higher end of great slab. Next slantwise grass shelf few meters over lowest indentation of Żabia Przełęcz (20min). You can get here also from Morskie Oko, but the route is longer.
From there 12 meters down by steep gully to lowest part of Pass. Next 40-meters, not sheer Małym Koniem (a Small Horse) under 10m fault. Right slab, narrow crack on comfortable ledge. From there left on sharp of ridge and by her on good stance. Next narrow edge of steep Górnego Konia (Higher Horse) several meters under almost vertical 3 meters rock step. We climb on a step and next by ridge, which became border and border to the summit of Żabi Koń. (45min from Pass)
First ascent more part of east ridge: Zygmunt Klemensiewicz, Roman Kordys, Aleksander Znamięcki 05.VIII.1907
Żabi Koń's history and his popularity
First ascent:Katherine Broske and Simon Häberlein 12.IX.1905
Winter ascent: Alfred Grósz and Theoblad Kręgczy 26.III.1913
First reach of Żabi Koń (by south face), has a great role in development mountaineering in Tatra Mountains. For many years his North face (did in 1929 by Lidę Skotnicównę, Bronisława Czecha and Wiesława Stanisławskiego) has passed for most difficult in whole Tatras.
Climbing on his ridges and faces is beautiful (though short) and there are lot of classics. Żabi Koń was treated once by Slovakian Climbers as the mountaineering skills exam, however nowadays it's more baptism.

Name
Name of Żabi Koń ("Frog's Horse") has been given by Janusz Chmielowski and Klimek Bachleda in 1905, when with Jędrzej Marusarz-Jarząbek they went down from Rysy on the Żabia Przełęcz (Żabia Pass). At that time peak was nameless and unconquerable. Bachleda named this summit Koniem ("horse") for reasons narrow and steep shape. Chmielowski added Żabi (Frog's) grounds of proximity Żabie Stawy Mięguszowięckie (Frog's Mengusovská's Lakes). German and Hungarian name commemorates first conqueror of summit - Simona Häberleina, who was on peak next day after create polish name.

Climbing
South face:(Slovakian side)
1. Narkiewcz (V, 2h30min)
2. Litvániho (V,A1, 2h30min)
3. Häberlain (IV, 1h)
4. Novotný (V+. 5h)
5. Into the Wild (VI, 2h)
North face: (Polish side)
1. Stanislawski(V, 2h)
2. Down from East ridge by north face - Golacz's and Krystka's (III, 1h30min to path)
Ridges:
1. West ridge (V, 1h)
2. West ridge down (III, 30min)
3. East ridge (III, 45min)
Tourist seazon and TANAP rules
According to TANAP rules to climb unmarked routes you should be a member of mountaineer club which belong to UIAA, you must choose route III<, in winter I< (UIAA) and you can use the easiest routes only for descending. On Żabi Koń doesn't lead any marked trail.

Official TANAP site - more informations about Tatra Mountains principles.

Camping and transport



Accommodation - Slovak side:


Smokovec, all year terraced house 'Draci Stit', full eq, 940asl, H.Tatras view, 40min to Hrebieniok - +48 601 439 319


Horsky Hotel Popradske Pleso:
To get into parking and train stop into lowest part of Mengusovská you have a possibilities: car (from "Route of freedom" turn on marked bend 1 km before Strbske Pleso), or High Tatra's Train.
Mountain Hotel Popradske Pleso is located 45 min on foot from train stop. It's one for the most beautiful hut in Tatra Mountains.
Information about Mountain Hotel Popradske Pleso on our website- summitpost


Polish side:

Schronisko Morskie Oko
Get to Morskie Oko from Zakopane is uncomplicated. Bus giving a efficient journey to Palenicy Białczańskiej, where a parking is. From there red trial by 9 km, closed for cars, old asphalt route. It takes 2 h, (down 1:30 h) to the hut. Cost about 37-47 PLN for night. Morskie Oko is famous and wonderful place. Phone number(0-18)2077609
Conditions in mountains
Popradske PlesoHZS -Weather,conditions and avalanche forecast slovakian rescue emergency mountain servis
TOPR -polish rescue emergency mountain servis

Valid Web cams from Tatra Mountain
Viev from Novy Smokovec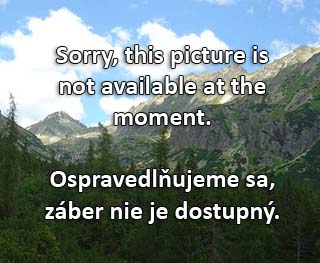 Viev from summit of Lomnica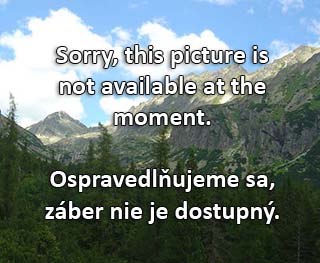 Viev from Stary Smokovec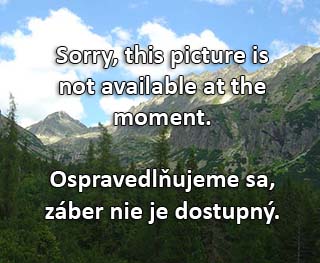 More cams from Slovakia - holidayinfo.sk
Images