Overview
The Caribbean Islands, or the West Indies, are situated south of the Gulf of Mexico, with the Atlantic Ocean to the east. In North of the chain Greater Antilles lie the larger islands of Cuba, Hispaniola (Haiti/Dominican Republic), Puerto Rico, and Jamaica. To the north, the Bahamas are close to the border of Florida in the USA. The Eastern Caribbean, The Lesser Antilles, encompass the islands between Anguilla on the north and ends with Grenada on the south. Trinidad & Tobago are the southernmost of the islands, and are just north of Venezuela in South America.
The islands vary greatly in geography, from sandy and dry islands with fantastic beaches to volcanic, lush rainforest islands. They run in a double arc in a north/south direction. The inner islands, are volcanic and the outer of marine origin, they are built by coral limestone on rock. Trinidad & Tobago are different, as it's mountains are an extension of the Andes and the islands have broken off from the South American continent.
The chain Lesser Antilles are divided into the Leeward Islands: Anguilla to Dominica; and the Windward Islands: Martinique to Grenada, (which also include Barbados and Trinidad & Tobago.)
Mountain Types
Caribbean Islands and their mountains in general, tend to fall under three categories:
1. The mountain ranges on the larger islands such as Cuba, Dominican Republic, Jamaica, Puerto Rico, and Trinidad are folded mountains, made of sedimentary or metamorphic rocks.
2. Most of the other mountainous islands have mountains of volcanic origin. Some are new and are cone shaped volcanoes. Quite a few are still active. The other mountains are old and eroded volcanoes.
3. The other islands are low and flat lying, and for the most part contain no mountains. Curacao is an exception as it has one mountain, but the rest of the island is flat. Bonaire and Aruba have a few hills as well, but are mostly flat.
Introduction to Hiking and Climbing
For the most part, most of the hiking here will be on trails in the mountains. Since this area is in the tropics, most of the mountains are heavily forested, making off-trail travel and navigation difficult. Most hikes will be day climbs, but the mountains of the Dominican Republic are a big exception, as most of the peaks require multiple days to climb. Guadeloupe, Cuba, and Jamaica have some longer hikes as well.
Technical rock climbing seems to be seldom done in the Caribbean. If you know of any technical rock climbs, please post some information.
When to Hike and Climb
On most islands, the "dry" (or slightly less wet season on some islands!) season is between the months of December and March (January through April or May on some others), and this is the best time for hiking and climbing. This time of year is slightly cooler as well.
Some of the islands, such as Curacao, Bonaire and Aruba, actually have their wet season (which on those islands, really isn't that wet) during October through January, so the above is not uniform throughout the region.
On some islands, you can expect heavy rains (even in the dry season) or cold weather at higher elevations at any time. It may be a surprise to some, but the moderately high elevations can be very cool. Even at 1500 meters, it can be very cool when it's raining. We even had frost and ice during the nights on Pico Duarte.
Getting around
Getting from the outside world to the Caribbean is possible in several ways, most common is by air.
From the US,
American Airlines
flies to at least Barbados, Trinidad, Dominican republic, St Thomas, Curacao, Puerto Rico, also flies via San Juan into Antigua.
From Europe one can go by either
British Airways
flies into Antigua, St. Lucia and Barbados,
or
Air France
which connects via Martinique and Guadeloupe.
From South America, I couldn't find any flights. It seems as one must go through Miami?
When in the Caribbean, one might want to see more than one island. If one doesn't have a sailboat, one must find other ways to get around.
There are regional carriers, and a boat line.
Airlines come and go in this region. As of 2015, here are the regional carriers. Websites change so often that I decided not to include the links as they would soon be dead!
LIAT
Destinations:Dominican Republic (Santo Domingo), Puerto Rico (San Juan), U.S. Virgin Islands (St. Thomas, St. Croix), British Virgin Islands, St. Maarten, Anguilla, St. Kitts & Nevis,Antigua, Guadaloupe, Dominica, St. Lucia, Barbados, St. Vincent & the Grenadines (including Bequia), Grenada, Trinidad & Tobago.



Caribbean Airlines




Destinations:Barbados, Antigua, Jamaica, Trinidad & Tobago, St. Lucia.



Cape Air




Destinations:Puerto Rico (San Juan, Ponce, Mayaguez, Vieques), U.S. Virgin Islands (St. Thomas, St. Croix), British Virgin Islands.



Win Air




Destinations:Anguilla, Antigua, Montserrat, St. Kitts & Nevis, Saba, St. Barths, St. Eustatius, St. Maarten, British Virgin Islands (Tortola).
Destinations:Bahamas (Abaco/Marsh Harbour, Abaco/Treasure Cay, Stella Maris, San Salvador, Exumas/George Town, Great Inagua, New Bight), Cuba (Guantanamo Bay), Jamaica (Kingston), Puerto Rico (San Juan, Vieques), U.S. Virgin Islands (St. Thomas, St. Croix), British Virgin Islands (Tortola, Virgin Gorda).
Bahamas Air





Destinations:Bahamas (Nassau, Grand Bahama, Abacos, Andros, Eleuthera, Cat Island, Great Exuma, San Salvador, Long Island, Crooked Island, Mayaguana, Acklins, Little Inagua, Great Inagua), Turks & Caicos, Cuba, Jamaica (Kingston), Dominican Republic (Santo Domingo).

Air Caraibes
Destinations:Guyana, Barbados, Canouan, Cuba, Fort de France, Haiti, St. Barts, St. Martin, St. Maarten, St. Lucia, St. Johns, Dominican Republic, Martinique, Guadaloupe, Les Saintes.
Cubana
Destinations:Cuba (Havana, Camaguey, Santiago de Cuba, Holguin), Dominican Republic (Santo Domingo), Guadaloupe, Martinique.
Fly Montserrat
Launched in June 2009, Fly Montserrat provides scheduled service between Antigua and Montserrat as well as charter service to and from Montserrat from a variety of regional destinations.
Air Turks and Caicos
Destinations:Turks & Caicos (Provo, South Caicos, North Caicos, Grand Turk, Salt Cay), Jamaica (Kingston), Haiti (Port au Prince, Cap Hatien), Domincan Republic (Puerto Plata, Santiago) Bahamas (Nassau).
Going by boat is a nice way to move around, and if you are lucky, you might see a whale. L'Express Des Iles goes to Guadeloupe, Saintes Marie Galante, Dominica, Martinique, and St Lucia.
The Islands
The highest mountain on each island is:
Bermuda
Town Hill 249 feet/76 meters
A rugged shore with rocks. Small hills and rock formations all over the island. Atlantic moderate, fresh climate with lush vegetation.
Bahamas
Mount Alvernia, on Cat Island 206 feet/63 meters
Low-lying and mostly flat with sandy beaches.
Cuba
Pico Turquino 6,469 feet/1,972 meters
Some sections are mountainous, and other sections have large flat areas.
Cayman Islands
The Bluff 141 feet/43 meters
Mostly low lying coral islands with a few seacliffs.
Turks and Caicos Islands
Flamingo Hill 156 feet/48 meters
Low lying coral islands.
Haiti
Pic la Selle 8,793 feet/2,680 meters
Very Mountainous, with only a few flatter areas. Mostly deforested.
Dominican Republic
Pico Duarte 10,128 feet/3087 meters
Mountainous, with some larger low lying areas. Folded (rather than volcanic) mountains.
Jamaica
Blue Mountain Peak 7,402 feet/2,256 meters
Mountainous, but with some larger flat areas.
Puerto Rico
Cerro de Punta 4,390 feet/1,338 meters
Mountainous, but with larger flat areas.
British Virgin Islands
Mount Sage 1,709 feet/521 meters
With the exception of Anegada, all of the islands are hilly or mountainous and are volcanic in origin.
Anguilla
Crocus Hill 213 feet/65 meters
Flat, dry, and sandy. (Anguilla has the best beaches in the entire West Indies!).
Virgin Islands, US
Crown Mountain 1,555 feet/474 meters
Thickly forested and mountainous.
St Martin/Sint Maarten
Pic Paradis 1,391 feet/424 meters
(Sint Maarten part of Netherlands Antilles). Hilly, shore with bays, coves, and salt marshes.
St Barthelemy
Morne du Vitet 986 feet/286 meters
Mountainous with deeply indented bays.
Saba
Mount Scenery 2,864 ft/873 m
(Part of Netherlands Antilles). Small and very mountainous.
St Eustatius (Statia)
The Quill 1,968 feet/600 meters
(Part of Netherlands Antilles). Dry, with an extinct crater.
St Kitts & Nevis
Mount Liamuiga 3,793 feet/1,156 meters
High, with volcanic peaks on both islands.
Antigua & Barbuda
Mount Obama/Boggy Peak 1,319 feet/402 meters
Antigua is hilly. Quote William Marler: Especially around English Bay. Old Fort George is on top of the highest spot. It is all grown over except for the very top. You can access it with a good 4x4 or a very long hot walk. Some of the wall are intact as well as the old powder room. Give you a commanding view of the bay which include Nelson's docks.
Montserrat
Chances Peak (in the Soufriere Hills) 2,999 feet/914 meters
(The main volcano blew up 1995 after 400 years and destroyed big parts of the island). Mountainous and volcanic.
Guadeloupe
La Soufriere 4,813 feet/1,467 meters
(Some serious rainforest hiking can be made here, in the Parc Nationale de la Guadeloupe). Mountainous, several islands
Dominica
Morne Diablotin 4,747 feet/1,447 m
Mountainous, volcanic, rainforests, caverns, hot springs, and Boiling Lake.
Martinique
La Montagne Pelée 4,524 feet/1,397 meters
Mountainous and volcanic.
St Lucia
Mount Gimmie 3,118 ft/950 m
Mountainous, volcanic, rainforests, and bubbling sulfur springs.
St Vincent and the Grenadines
La Soufriere 4,049 feet/1,234 meters
St Vincent is mountainous; the Grenadines are hilly and sandy cays.
Barbados
Mount Hillaby 1,102 feet/336 meters
Low hills and sandy coast with beaches.
Grenada
Mount Saint Catherine 2,756 feet/840 meters
Mountainous with a deeply indented coast.
Trinidad & Tobago
El Cerro del Aripo 3,084 feet/940 meters
Mountain ranges, rainforest, and lowlands.
Curacao
Sint Christoffelberg 1,237 feet/377 meters
(Part of Netherlands Antilles). Mostly flat and dry, but with one rugged hill or mountain.
Bonaire
Monte Brandaris 791 feet/241 meters
(Part of Netherlands Antilles). Mostly flat and dry with beaches.
Aruba
Mount Jamanota 617 feet/188 meters
Mostly flat and dry with beaches.
Annoyances
There isn't too much to worry about on the islands, but it is a tropical climate and some precautions that should be taken.
Boggy Peak, highest peak on Antigua & Barbuda is behind fence and a permit is needed, if you're not lucky and encounter som service people.
Climate
Sunburn is a concern at any time of year. Heat symptons, like heat stroke, heat exhaustion or prickly heat. Of those heat stroke is the one that can be fatal.
Diseases
Dengue fever is a mosquito borne disease. Headache, fever, real joint and muscle pains, then rashes all over the body. Starts at the torso and spreads out. It is not a fun disease, but complications are rare. There are no prophylactics.
Malaria is sometimes present in Dominican Republic and Haiti and normal malarial precautions are advised.
Leptospirosis is a bacterial disease found in freshwater streams and ponds. It is transmitted from the urine from animals like the rats and mongoose. Avoid swimming and wading in freshwater if you have open cuts, on islands where the disease is found. It resembles the flu.
On some islands tap water are drinkable, mostly on the mountainous ones. The lowland islands can have drinkable water, it doesn't always taste good. On the poorer islands, be careful, it may be rainwater collected, no control of bacteria.
Poisonous Plants or Animals
Do not touch coral! It is slow to heal and unpleasant.
On most islands there are no poisonous animals at all, but the poisonous fec-de-lance snake is found on Martinique, St Lucia and Trinidad. It is very deadly, but bites are not common.
Jellyfish are a danger along the beaches.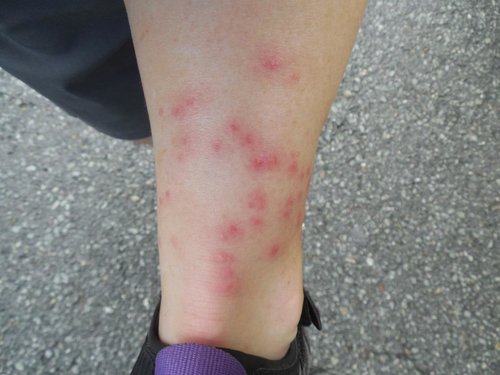 Visas and Red Tape
The islands are either sovereign nations, or colonies. Most islands are liberal with visas, tourism is a big industry. Contact the embassy of the country.
Sovereign countries are all, but Anguilla and Montserrat, which are British. Saba, St. Eustatius and Dutch Sint Maarten, Curacao and Bonaire are linked to Netherlands. The French islands are; the French part of St Martin, Guadeloupe, St Barthelemy (formerly Swedish) and Martinique.
US Citizens should be aware of the following:
Effective January 1, 2006: the United States has instituted a new passport regulation that will require US citizens visiting the Caribbean to be in possession of a valid US passport to re-enter the US. This is applicable to the entire Caribbean except for Puerto Rico and the US Virgin Islands.