General informations
Ostrva 1984m
Osterwa (pl)
the last summit in side ridge which begins in Zmarzly Szczyt.
Osterwa is separated by
Pass under Osterwa
from
Tupa (pl. Tępa)
It has three merely equal summits. The highest in that one near the Pass.
In southern ridge there are: Zadnia Osterva,(Zadna Osterwa); Postredna Osterwa (Posrednia Osterva) and Skrajna Osterwa Predna(Skrajna Osterva) Lower, forest wide part of southern ridge was named Smrekowiec . Wyznie Wrotka in Osterwa are between Osterwa and Zadnia Osterwa. Nizne Wrotka in Osterwa are between Zadnia and Posrednia Osterwa.
Only from the North (from Popradske Pleso )and West (from the Menguszowencka Val.) there are rocks interesting for climbers.
In upper part of the West Face beneath summit block of Zadnia Osterwa there is slov.
Ihla w Ostve (pl. Igla w Osterwie) (ger. Elisenturm) (hung. Erzsiketorony)
Getting There
The easiest way to get there is starting from
train stop
"Popradske Pleso"
, or from
Štrbské Pleso
- after about 1h and 10 minutes you reach Popradske Pleso-the lake and mountain hotel. (look "Camping" section)
Noramal route on the summit
First, we get on the Osterwa Pass by the red trail.
a) from
Popradske Pleso
- short, but tiring route -
1:30h ↓ 50 min
b) from
Batyzowieckie Pleso
(2h from Slezsky Dom) -
1:30h
From the
Osterwa Pass
just few meters by broad ridge and you're standing on the summit.
Climbing
Osterva offers many climbing routes with good rock quality, long up to 150m, grade from IV to IX+ (one of the hardest in Slovakian Tatras
New ascent by Miro Peto
)
I recommend
Dieska route
, five pitches of safe and interesting climbing with medium difficult: VII- when climb free. If you fall down, there is a chance to landing straight on the cemetery(probably joke).
Galeria Osterwy
Osterva Predna
Source
-
tatry.nfo
Camping
1. Mountain Hotel Popradske Pleso in Menguszowiencka Valley
Information about Mountain Hotel Popradske Pleso on our portal - summitpost
2. Mountain Hotel in Vielicka Valley
Slezsky Dom
3.
Apartament Smoczy Szczyt w Hornym Smokowcu
Apartmán Dračí štit v Hornom Smokovci
Winter
Osterwa is easily accessible summit in winter. Wonderful and fast skialp descent, graded S3-.
Slide on the ass extreme too. :)
You can find information about avalanches danger level on HZS site (look section "Conditions in mountains").
Tourist season and TANAP rules
According to TANAP (Tatra's National Park) rules to climb unmarked routes you should be a member of mountaineer club which belong to UIAA, and you can use the easiest routes only for descending. Tourist season begins 16 Jul and ends 31 Oct.
Official TANAP site - more informations about Tatra Mountains principles.
Map
Conditions in mountains
HZS -Weather,conditions and avalanche forecast slovakian rescue emergency mountain servis
TOPR -polish rescue emergency mountain servis

Valid Web
cams from Tatra Mountain
Viev from Novy Smokovec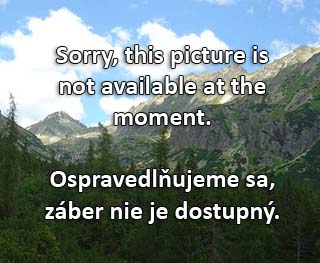 Viev from summit of Lomnica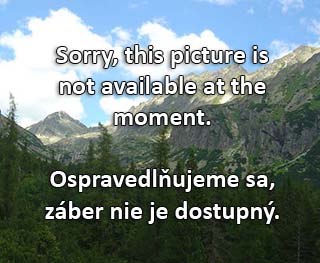 Viev from Stary Smokovec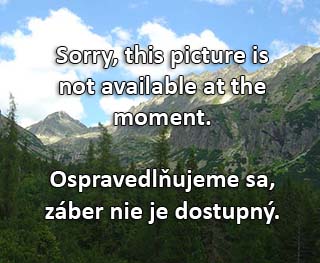 More cams from Slovakia in a portal
holidayinfo
Memorial cemetery
A memorial of victims of the High Tatras mountains Symbolický cintorín is located under Osterva's face. Cmentary was created in 1940 by R. Vosyky project. Vosyky was a Slovakian architect from Poprad
Yellow trail - Time :
15 min from Popradske Pleso.