Overview
Situated at the southern end of Massanutten Mountain near New Market Gap, Strickler Knob rises over 2000 feet above Luray Valley to its East. The summit offers incredible views of New Market Gap, Hawksbill, Stony Man, and Mary's Rock. The last quarter mile of the Strickler Knob Trail offers some short but exciting scrambling. Though the scrambling is not anything like Old Rag Mountain it does have one advantage over Old Rag and Bearfence. Crowds. This appears to be a seldom traveled trail and therefore lends itself to being a great destination for some solitude.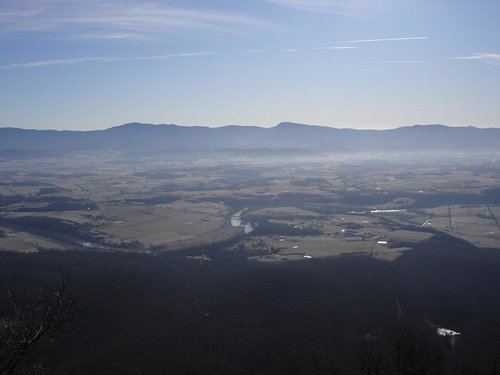 Getting There
From I81 take exit 264 (New Market and highway 211). Follow 211 East through New Market and ascend New Market Gap. Just before the top of the ridge on the
left
is Forestry Development Road 274 (~4.3 miles from I81). This road is also known as Crisman Hollow Rd and old VA211. Follow Crisman Hollow Road to either the Massanutten Trailhead or the Scothorn Gap Trailhead for access to Strickler Knob.
Red Tape
Crisman Hollow Rd (FR 274) is typically
temporarily
closed from mid-January to mid-March. Check
here
for up to date road closures for the Lee Ranger District.
External Links
Weather information from NOAA
Road Closure information for the Lee Ranger District