Overview
Artesonraju
is one of the most beautiful snow and ice pyramids in the
Cordillera Blanca
. It is fairly easy to access (2 days to BC from Huaraz) and has a number of nice lines that can be climbed at various levels of difficulty.
The peak was first climbed by E. Hein, E. Schneider (August 19, 1932).
A nice thing compared to e.g.
Alpamayo
is that international commercial groups rarely visit Artesonraju, although its beauty is similar. Usually there are some other climbers with you in the camps, but it never gets too crowded. The approach along the
Laguna de Paron
is a highlight in itself, and the middle camp among the trees is one of the most pleasant campsites you can find in the area.  
Normally, Artesonraju can be climbed in 3 or 4 days round trip, from Laguna de Paron, then from a high camp, push for the summit and back. An extra day could be added as a reserve day.
There is some discussion about the actual height of the summit
:
John Biggar,
(John Biggar in SP)
states 5,999 m (19,677 ft.) in his Guidebook, referring to the Peruvian IGN map.
David Sharman lists 6,025 m (19,767 ft.) probably triggered by the Austrian DAV map which is newer that the IGN map, but likely still relies on data which was older than the IGN map.
Other climbers have stood on its summit with a Garmin eTrex Summit, which has a very accurate height determination (Sat+Barometric). The device showed around
6,025 m (19,767 ft
.). So even if it was a bit inaccurate, it could still be more than 6,000m (19,680 ft.).
The Paramount Pictures Logo?
I guess we have all seen this one: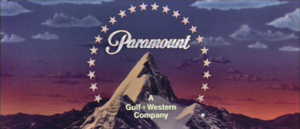 Here's an
interesting page
about the logo's history.
Maybe, Paramount's founder had Artensonraju's image in mind when he made the logo.
Getting There
Lima's
Aeropuerto Internacional Jorge Chavez
is located in suburban Callao (about 12 km west of downtown). Taxis can be taken inside the airport's terminal, but it's more recommendable to take those cabs outside the pedestrian gate which charge less for a ride downtown or to any bus station than those parked inside the terminal.
Every bus company runs its own office and station in Lima. It's recommendable to take those that cluster around
Javier Prado Este
in La Victoria neighborhood. Some of these companies are: Cruz Del Sur, Tepsa and Civa. It'll take you about 8 hours to get from Lima to
Huaraz
.  
From
Huaraz
you can take mini-buses (combis) to the town of
Caraz
. It costs 5,00 Soles per person (USD. 1,50). Once in Caraz you will need to go for a short walk to
Paradero Paron
, which is located not too far from
Plaza de Armas
(Main Square) and then take another combi to the town of
Paron
which is located almost beginning of
Valle de Paron
. It costs 5,00 Soles as well (USD. 1,50). You can also negotiate and additional ride and fare with the driver, around 10,00 Soles (USD. 3,00) extra each and you can even get taken as far as the valleys entrance. That way you could save 1 hour-hike.
A Taxi from
Huaraz
could cost you around 160,00 Soles (USD. 53,00) one way and around 220,00 Soles (USD. 73,00) Round Trip, but it can take you all the way up to
Laguna El Paron
where you will find a refuge. You can do the same from
Caraz
for around half the price too.
If you know already how many days you will stay, you can arrange to be picked up again with your driver. (Usually 3-4 days).
When To Climb
The best season to climb is from mid-June till late July and early August.
In an average year you can probably start as early as May and continue until the beginning of September, but the rainy season will usually drop in mid-September.
Camps
Starting from the front end of Lake Paron (where you will get with your taxi) there are 4 camps that you can choose.
The distances between them are not far at all so you can choose by other preferences.
-
The so called
Base Camp
doesn't really deserve that name. It is at the lake level directly at the north-east side of the lake. It will take you ~ 1.5 hours to get there and it is not exiting, but adequate. It has water and level tent-spaces.
-
The next camp
Timber Camp
is much better and takes only 1 hour more uphill. It is nicely located in the middle of trees and next to a creek. I recommend this as your first camp.
-
The
Moraine Camp
is only another 1-1.5 hours uphill. This is where most parties start their summit attempt. It is often windy and dusty here, but you have water in a creek nearby.
-
The so called
Camp 1
is just another 1-1.5 hours slightly uphill on the glacier. You will have to melt snow here to get water which is why most parties stay in the "moraine camp".
-
The
Refuge
. You can arrange a place in the refuge with the Park Rangers too. They can even provide you a couple blankets, covers for the two only bunk beds available for visitors. Don't rely on having a place for you there during the climbing season, though.
Red Tape
Expect to pay USD. 10,00 entrance fee to the community (Not to the Parque Nacional Huascaran). A National Park fee is not required for this mountain.  
You are entitled to stay as long as you want by paying this fee to the community.
The approaching is long. Hiring mules or donkeys would help a lot on the approaching during the dry season. However, during the rainy season the lagoons tend to float making difficult reaching Artesonraju's flanks with mules.
Hiring a mule driver costs USD. 10,00 a day, and donkeys about USD. 15,00 a day ea. You always have to pay for an extra day for the mules and driver, for them to return to their town, that means a 5 day trip will cost you as a 6 day trip.
Routes
David Sharman describes these routes in his book:
(click on picture of text & the graphic below for more info)
SE face, D+, 800m, 45-55°
This is the most favourable and most often used route. The general inclination of the face is 45-55 degrees. It is purely packed snow climbing. (For details see 'Routes')


SW face , TD, 50-80°, 700m 10h
These are a bit more difficult and they vary as there is a serac barrier near the top.


North ridge , AD
The easiest route, but it is not often climbed. Not even mentioned in Sharman.


E ridge , D?,40-50°, 1-2 days from glacier
Another possible but not often used climb, reportedly straightforward.


External Links
Trekking, Climbing, Mountaineering, Biking and Skiing in South America
Commercial Site by John Biggar. But it keeps many valuable infos on travelling there. Worthwhile !

SW-Face 7/2000, no photos
Thank you!
Special thanks to Evaq (Peru) for the valuable information and updates and to UlrichPrinz original creator of this page.