Overview

Sugarloaf Peak is a forested lava cone in the southern Cascade Range. The impressive mountain is easily seen by visitors travelling through the Hat Creek Valley, hiking on the Pacific Crest Trail, and looking across the valley from the Hat Creek Rim scenic overlook. The peak is composed of quaternary volcanic rock (andesite), which is considered young in geologic terms. Sources generally date Sugarloaf Peak between 10 and 46 thousand years old, some much younger. Sugarloaf is situated approximately 14.5 miles north of Lassen Peak. The symmetrical mountain has 1500 feet of prominence and rises nearly 2200 feet above the town of Old Station, CA.
The mountain is sacred to the Atsugé, the local Native Americans that have inhabited the Hat Creek Valley for thousands of years.
While the summit is vegetated, it still offers great views of Mount Shasta, Burney Mountain, Crater Peak & Thousand Lakes Wilderness, West Propsect Peak, the Hat Creek Rim, and the Hat Creek Valley. And the peak offers one of the most spectacular vistas of the rugged north side of Lassen Peak.
Past Management
The lumber value of large trees found on the mountain, especially Sugar Pines, led to a Forest Service timber sale in the mid-1970s. Due to the steep and rocky terrain, much of the timber was removed by helicopter, yarded downhill to forest roads where it could then be transported by truck to a local mill. Some evidence of these logging operations can still be found on the mountain. Most of the larger stumps were burned in the Sugarloaf Fire, leaving interesting holes and root-tubes in the rocks. The timber sale was controversial with local natives.
Sugarloaf Fire
The Sugarloaf Fire burned over 9300 acres in August of 2009, including most of Sugarloaf Peak. The fire was started by a lightning storm that resulted in dozens of wildfires throughout northern California, including several other fires in the Hat Creek vicinity; this group was managed together as the Hat Creek Complex. Most of the vegetation on the mountain was burned and most trees since died from the heat or the ensuing stress. There is still some "green" near the mountaintop, where some trees survived. This was due in part to changes in fire severity as a result of changing terrain, elevation, vegetation, and soil types. The privately owned portions of the mountain were treated and salvage-logged shortly after the fire, while the publicly owned portions remain mostly untreated except for safety concerns adjacent to roads, trails, and other facilities.
Climbing Routes
Getting to the summit of Sugarloaf Peak requires cross-country travel over difficult terrain including thick-block lava rocks. Route finding is straightforward, and once the steep upper cone is reached the going is quick, with a much-welcomed transition to your ankles from lava rock to soft soils and pine needle duff.
In the winter and spring access is generally limited to the Highway 44/89 corridor, where a number of parking opportunities are available. Drainage-like depressions in the lava flows on the lower part of Sugarloaf make for efficient travel when snow has filled in the cracks and holes. But take caution in the spring when soft melting snow may conceal hazards below.
In the summer, when forest roads are open and dry, one may be able to access a starting point higher on the mountain on the north, west, and south flanks. Just keep in mind there is private land in these parts so a map will be handy to navigate and stick to public lands managed by Lassen National Forest.
Also keep in mind the dangers of falling trees, especially on windy days when travelling below fire-killed snags.
There was a summit register found on top in February 2012, placed by the "State of Jefferson Mountain Club". There were only a handful of entries, the last recorded in September of 2010.
Getting There
The peak is located in northeast California between Redding and Susanville. The summit is 2 miles northwest of the small community of Old Station, CA. California Highways 44 and 89 travel near the mountain and provide access to several forest roads that access different portions of the mountain. These portions of State Highway are included in the
Volcanic Legacy Scenic Byway All-American Road.
Red Tape
None for hiking.
The summit and most of the mountain are located on Lassen National Forest. Some northern, western, and southern portions of the peak are privately owned commercial timberlands; these are identified on Forest Service maps. The private land is also obvious when viewing current
aerial photos
due to the difference in vegetation management between landowners.
California Campfire Permits are required for use of stoves, lanterns, and campfires outside of developed recreation sites.
Motor vehicles are restricted to designated roads, trails, and areas on Lassen National Forest. Motor vehicle use maps are available at any Lassen NF office free of charge.
The Old Station Visitor Center, located at the junction of Highways 44 and 89 below the peak, is open during the summer season. Here you can get more information about local camping, hiking, and also pick up maps & permits.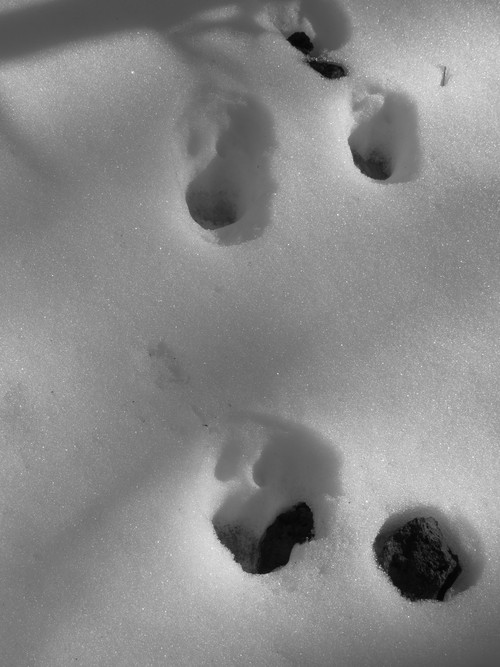 Camping & Other Recreational Opportunities
This part of the world has plenty to offer for the outdoor recreationist. The Hat Creek Recreation Area is located along a 10-mile segment of Hat Creek, below Sugarloaf Peak. This Forest Service-managed recreation corridor includes seven campgrounds and four picnic day-use sites, as well as a number of hiking trails including the Pacific Crest Trail, Hat Creek Fisherman Trail (Forest Service Trail 5E27), and the Spattercone Nature Trail. Subway Cave is also nearby, offering a neat experience where visitors can travel through and explore a ¼-mile long lava tube in an area known as Devils Half Acre. Don't forget your flashlight! Nearby Lassen Volcanic National Park offers another vacation worth of adventures.
Hat Creek is known for world-class trout fishing, and a fisherman trail travels along the west banks below Sugarloaf Peak, connecting Bridge Campground at the north end with Cave Campground at the south end.
Dispersed camping is available on National Forest System lands outside of the Recreation Area. And 6 miles to the west is the Thousand Lakes Wilderness area, which offers backcountry hiking in the heights of Lassen National Forest.
There are also a number of privately owned shops and resorts along Highway 89 adjacent to Hat Creek that offer food, gas, camping, cabin rentals, and fishing gear.
External Links
caltopo interactive map
wikipedia local geology
Volcanic Legacy All-American Road
Forest Service recreation
Native Americans
Atsuge tribal territory map
Lassen Volcanic National Park
USGS Lassen Geology
style="display:block"
data-ad-format="autorelaxed"
data-ad-client="ca-pub-6523272176520096"
data-ad-slot="7132222476">